Democrat Speaker of the House Laurie Jinkins claims that when the COVID pandemic hit in early 2020, "Majority Democrats in the state House and Senate had a responsibility to do right by the people of Washington," and that "It was our job to govern."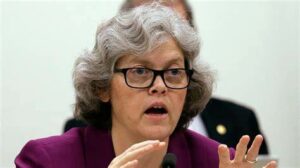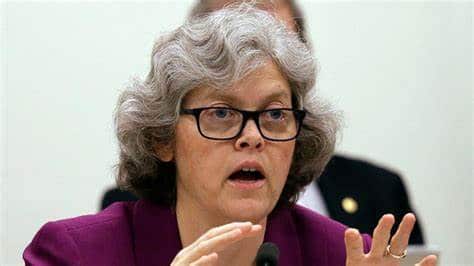 The longtime Democrat politician made these possible humorous comments on Thursday in a Tacoma News Tribune op-ed as she attempted to divert attention away from the many failings of the Democrats during the two years she has wielded the speaker's gavel.  The speaker's comments are pure political hyperbole, for the facts show that she and her Democrat legislative colleagues completely abdicated their responsibility to govern by allowing Governor Inslee to abuse his "emergency" powers for more than 800 days (and counting).
Democrat lawmakers had numerous opportunities to join Republican legislators "to do right by the people of Washington," by demonstrating that it "was our job to govern," through supporting meaningful emergency powers reform, and they chose not to.
While sometimes Democrat legislators would threaten to end Governor Inslee's divisive and undemocratic abuse of emergency powers when their constituents were negatively impacted by the governor's unscientific, random, and often partisan pandemic-related decisions, they only proposed fake and meaningless reform (SB 5909), which Speaker Jinkins never allowed to be brought to a vote on the floor of the House.
The speaker's op-ed is full of examples of how the Democrats used the state's record surplus of taxpayer dollars to fund their desire to recklessly expand the size and cost of state government.  Yet, nowhere in the article does Speaker Jinkins mention that the majority Democrats failed to put any of the $15 billion surplus into a "Rainy Day" fund or provide any type of tax break (sales, gas, property, B&O, or even removing the taxes on diapers) to help low-and middle-income households who are financially suffering due to the rapid inflation caused by liberal economic policies.
The op-ed also fails to say even one word about the many failures of the Democrats during the past two years.
There is no mention at all about the Democrats' disastrous 2021 anti-police package or their failure during the 2022 session to fix the many obvious flaws in their pro-criminal legislation which prevent police officers from apprehending criminals.
There is no mention of the poorly developed Long-Term Care plan and payroll tax (which Jinkins wrote before she became speaker) which Democrat legislators were forced to delay implementation until after this year's elections due to voter outrage.
There is no mention of the very unpopular, unnecessary, and unconstitutional state income tax on capital gains which the Democrats jammed through so they can open up another revenue stream to fund their expansion of  state government (evidently doubling the size of state government in less than a decade is not fast enough for the high tax, bigger government liberals).
There is no mention of the passing of expensive and ineffective energy bills which will soon increase the cost of gas even more (hurting low-income workers the hardest).
There is no mention of the lack of legislative oversite to investigate the Inslee Administration's poor management which allowed foreign criminals to steal more than $650 million dollars from the Employment Security Department – one of the largest heists in American history.
Obviously, Speaker Jinkins may have a different definition of "doing right" than others, for very few people will agree with her when she claims the Democrat legislators did "our job to govern" after she and her fellow Democrats allowed Governor Inslee to rule without legislative oversite for more than 800 days.