Shift's Newsmaker Interview is with Republican U.S. Senate candidate Dr. Raul Garcia.  At the age of 11, Dr. Garcia and his mother escaped from the communist regime of Cuban dictator Fidel Castro and eventually immigrated to the United States. From these humble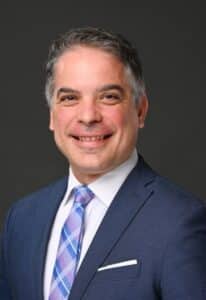 beginnings he received a Bachelor of Science degree in Microbiology/Immunology from the University of Miami and then earned a medical degree from the New York College of Osteopathic Medicine. He has built a successful medical career primarily specializing in the high-pressure world of Emergency Medicine. Dr. Garcia has been the medical director of two hospitals and is currently the Chief Medical Officer of Astria Toppenish Hospital. He and his wife Jessica have five children and they reside in Yakima.
In his interview, Dr. Garcia discussed his guidance from Senators Slade Gorton and Bob Dole, and how Senator Maria Cantwell has been "missing in action" while representing Washington State. He also shared his thoughts on the War in Israel, the increasing crime rates in our state, health care, and college debt.  Finally, he informed Shift readers of his favorite novel and his appreciation of President Abraham Lincoln.  
First, please tell Shift readers about yourself and why you decided to run for the U.S. Senate.
I came to realize the significance of the U.S. Senate when I worked for Senator Bob Dole. I learned from his dedication as evident by the Disability Act of 1990 and was inspired by his push to get the U.S. to act on the war in Bosnia. My interest in the U.S. Senate was reignited when I had the chance to connect with Senator Slade Gorton toward the end of his life. He reflected on the critical importance of public service. He inspired me to keep going. The Senate is important for our nation and is of great importance for what happens inside our state. The U.S. Senate provides critical checks and balances and supports the chance for opportunity, a critical idea on which this country was founded.
Senator Maria Cantwell has been in the U.S. Senate for nearly 24 years, and yet it seems that many Washington residents know very little about her or what she has done in office. What are your views on the Senator's actions in Washington D.C. and why do you feel she needs to be replaced?
After being in the Senate for nearly 24 years, D.C. has become Senator Cantwell's world. For 5 out of 6 years, she largely a 'ghost Senator' in most parts of the state. She's not here to learn. She's not here to help. She's here for photo ops. When I talk to younger people in this state, they have never seen or heard from her despite her being elected to represent them for the majority of their lives.
President Biden, Senator Cantwell and other D.C. Democrats have stoked inflation to unlivable heights with their irresponsible spending. This is, in effect, a tax on people who were barely making ends meet before the inflation crisis.
She has been totally missing in action within our state. She has been asleep at the wheel regarding critical public safety issues, effective law enforcement, mental health treatment and the fentanyl crisis that is now plaguing our communities; what we are experiencing today with the fentanyl crisis makes the challenge related to drugs in the 1980's look like we were dealing with baby aspirin.
The War in Israel is currently in the national headlines. What should the U.S. response be in the conflict?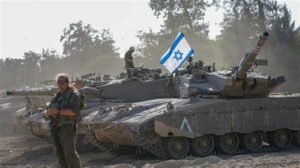 Let's start with what we know: Hamas massacred children, grandparents, and civilians of all ages in between. They are also holding approximately 200 hostages (based on media reports.) Hamas meticulously planned an assault and fired rockets into Israel on a sacred holiday, all acts of brutal terrorism and psychological abuse.
It's also important to note that there are many Palestinians who are also under the brutal Hamas regime. We know Hamas is using Palestinians as human shields and that they tried to prevent them from leaving northern Gaza. We know that Hamas operates a highly developed underground system of tunnels and has no respect for human life.
I commend President Joe Biden and the Armed Forces for putting carriers into the Eastern Mediterranean to deter Iran and Syria and for further encouraging Hezbollah. As a supporter of Israel since its inception in 1947, the U.S. must stand firm in supporting Israel to make decisive responses – not reactions – and act carefully, especially when it comes to the health and well-being of the Palestinian populations who are not terrorist fighters and are simply caught in the crossfire.
Additionally, the U.S. should support measures to keep water, medicine, food, and electricity accessible to citizens who had nothing to do with the attack on Israel.
Crime continues to be a problem in our state. What can a U.S. Senator do to help make our state a safer place to live?
We need better leadership and discipline at our border to stop the constant influx of crime and drugs into our country and city streets. A United States Senator can also support a strong program of public safety and support our law enforcement in protecting homeowners, business owners and community members using our streets and parks.
This support could take the form of funding and encouraging the right decisions by local, state, and Federal agencies. It could also take the form of prioritizing issues like illegal fentanyl use. Drug use historically leads to crime and many of our major issues, including homelessness, mental health struggles and more. We urgently need a new approach to how we are reducing crime, caring for those with mental health struggles and recovering from addiction. I look forward to working with our next Governor, Dave Reichert, to get our communities healthy again.
You have spent your career in medicine, both as a physician and administrator. What do you believe needs to be done to improve our national health system?
We need the power of healthcare to be brought back to patients and the patient's ability to receive care. Our goal must be to foster widely available opportunities for healthcare, especially in the more rural areas of our state. We need to address healthcare deserts and treat the state of healthcare in Washington to maximize accessibility.
It is disheartening that Senator Cantwell has overseen the closing of many OBGYN units due to financial strain, primarily in rural communities throughout the state. These women are now forced to drive hours to receive basic healthcare. This, in turn, raises dozens of barriers, especially for working women and women who are the primary caregivers for their families.
The need for these medical services requires new private-public partnerships. As a Medical Director, I am in the perfect position to understand the intricacies of this issue and issues like it and be a catalyst for getting the necessary changes accomplished with efficiency and care for our communities.
What are your thoughts on President Biden's constant attempts to force the taxpayers to pay for the college debt of others?
We know that many people are successful without a college degree. Trade jobs and others like it are a vital part of our community. Asking those who forged their own path without college to finance the college debt of others is asking one group to sacrifice their financial security for another's.
There are many families that can afford to cover college tuition and debt. They made those decisions for their children and themselves; they should pay for it.
As someone who understands the struggle of putting themselves through college and medical school, I understand the sacrifice. I also understand the need for Federal, state and private programs to assist students with their education. I support these programs and would seek to adequately fund them. For a multitude of reasons, there are people who cannot afford tuition and need financial help. I support creating programs where students can help repay their debt by working in fields that give back to the community, such as healthcare and public service – similar to the G.I. Bill only in civic and local service.
Finally, a question we often ask candidates. What is your favorite book and why?
My favorite novel is The Count of Monte Cristo by Alexandre Dumas and Auguste Maquet. (Never give up hope). I am also a fan of historical and biographical books about Abraham Lincoln – especially the Speeches and Written works of Abraham Lincoln. His entire message from the Gettysburg Address. "Government by the people for the people and of the people shall not perish from this earth."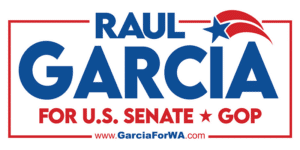 For more information on Dr. Garcia and how you can assist his campaign for U.S. Senate, please visit his website.