Shift's Newsmaker Interview is with Kirkland City Councilmember and President Emeritus of the Washington Coalition for Open Government Toby Nixon.  Last week, as part of a national Democrat effort to divert public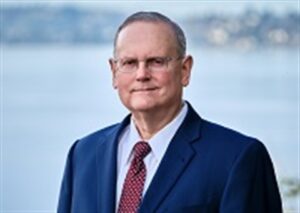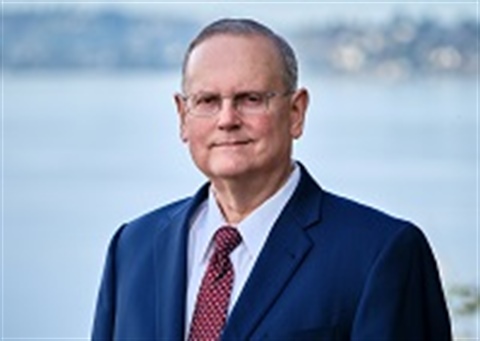 attention away from the Biden Administration's disastrous Afghanistan retreat, Washington State Insurance Commissioner Mike Kreidler used his office to send out an extremely partisan and divisive press release over new abortion laws in Texas. Nixon immediately filed a complaint against Kreidler with the Washington State Public Disclosure Commission over misuse of public funds.  We talk with Nixon about his complaint against Commissioner Kreidler, about the Washington Coalition for Open Government, the push to open negotiations with government unions, and how the City of Kirkland is handling the many problems that are crippling Seattle.
First of all, please tell us about the Washington Coalition for Open Government?
Washington Coalition for Open Government (WCOG) is a statewide, non-partisan, non-profit organization dedicated to protecting the public's right to know what their government is doing. It accomplishes this through a variety of


educational programs, by interventions in the courts (mostly friend of the court briefs on cases that reach the appellate courts) and in the legislature (promoting good bills and opposing bad ones), and by recognizing and encouraging good acts in support of open government. WCOG's board is very diverse politically and doesn't agree on very many issues except that government transparency and accountability to the public are essential to an informed democracy regardless of who's in charge. People can learn more about WCOG at https://washingtoncog.org.
Last week you filed a formal complaint with the Washington State Public Disclosure Commission over a media release by Washington State Insurance Commissioner Mike Kreidler in which he equated Republican lawmakers with the Taliban.  Why did the coalition do this?
To be clear, the complaint was not filed by or in the name of WCOG but by myself personally. I did not consult with the WCOG officers or board before doing so. If I had, I'm not at all sure the WCOG board would have reached a consensus on it – like I said, it's a very politically diverse group, some of whom undoubtedly agreed with Kreidler's position. I filed the complaint personally because I feel strongly that taxpayer-funded resources, including staff, should not be used for blatantly partisan political purposes. Kreidler's news release had no relation whatsoever to his position as insurance commissioner and was nothing more than tossing red meat to his progressive base.
Unfortunately but unsurprisingly, both the Public Disclosure Commission and the Executive Ethics Board rejected the complaint. The PDC said their authority overuse of public resources for political purposes does not extend to statewide elected officials, and referred to the Executive Ethics Board. And the executive director of the Executive Ethics Board said the law they administer says that the use of public resources for political purposes by state executive officers is prohibited only when it involves supporting a specific candidate running for a specific office. They apparently interpret the law as it being just fine for state executive officials to use public resources to launch blatant harsh politically-motivated attacks against all candidates and officials of a political party, with the unmistakable implication that voters should oppose those candidates at the polls. The law is badly broken if that interpretation is correct.
Don't other lawmakers, most noticeably Governor Jay Inslee, also use public resources to push a partisan agenda?  Why was Kreidler's media release different than what Governor Inslee regularly does?
It's one thing to promote a partisan agenda, particularly when it's within the scope of authority of a particular official. But comparisons to Nazis or the Taliban should have no place in civil discourse. Whichever underling in Kreidler's office came up with the comparison probably got a good chuckle about it when he shared it with his coworkers, but it went too far to publish it as a formal news release from the Office of the Insurance Commissioner. Elected officials are expected to serve everyone, not just those in their same political party; the public loses respect for the government when public resources are used to launch harsh, hateful, vindictive attacks against anyone. If Kreidler really thought it was a good idea to make this statement publicly, he should have sent it from his campaign or posted it on his personal Twitter account. It should not have been done as an official act from his office of public trust. That this statement got beyond a water cooler conversation is evidence of the continuing degradation of public discourse in recent years, which we need to work hard to reverse.
The Coalition for Open Government is also at the forefront of bringing public labor groups' contract negotiations with government officials out into the public.  Why is this important?
WCOG as an organization has not formally supported or endorsed efforts to force labor contract negotiations with government officials into the open. Again, this is an area when a political diverse group of people can and do disagree. WCOG has submitted friend of the court briefs about the likely broad impact of particular proposals and to clarify how the Open Public Meetings Act should be interpreted (that it does not prohibit agencies from holding labor negotiations in public, but explicitly excludes labor negotiation sessions from the law entirely), but otherwise WCOG's statements have been fairly general.
On the other hand, I as an individual have actively supported legislation, including ballot initiatives, to shine a light on labor negotiations. About 70% of the cost of government operations is labor. We cannot have such a huge portion of the budget of every government agency discussed in secret and approved by governing boards with no public debate and just a simple up-or-down vote. And just as the public have a right to know what their government is negotiating on their behalf, so do members of labor unions have a right to know what their leaders are negotiating on their behalf. It's all about accountability and the ability for constituencies to make informed decisions about whether their elected officials should continue in office at the next election, be they their elected council or school board members or their elected union officers. The public and union members should demand that contract negotiation sessions between public agencies in Washington and their labor units be open to observation by the news media, the general public, and union members, like they are in many other states.
A couple of years ago, Spokane voters overwhelmingly supported making public the negotiations between the City of Spokane and its unions.  How is this going?  There appears to be strong resistance from the unions.
From what I've heard, it's not going well. Public sector labor unions are major contributors to political campaigns at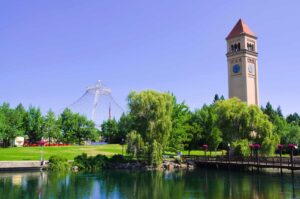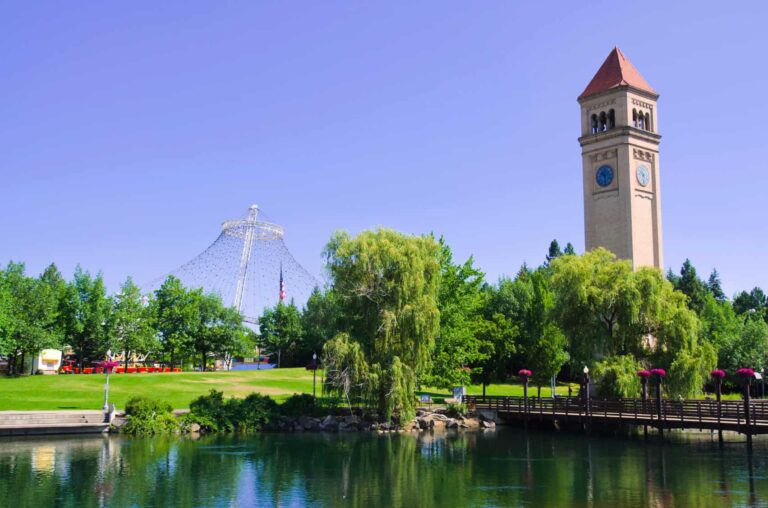 all levels. Any elected official – including judges – who crosses the unions is likely to draw a well-funded challenger, even from within their own party, in their next election. Voters need to ask whether their elected officials are representing them or are being intimidated by the unions into doing the union's bidding rather than fulfilling their responsibility to implement policies that have been overwhelmingly supported by the voters as was the case in Spokane. Elected officials who fail to defend policies enacted by the people need to be replaced by new officials who will do so.
While we have you… You are also a Kirkland city councilmember. The City of Seattle is experiencing some serious difficulties.  Out of control homelessness and drug problem, increasing crime rates, and a deteriorating downtown area which many feel is unsafe to visit.  Have these challenges in Seattle impacted your city?
Yes, although perhaps not yet at the same scale or visibility as in Seattle. Kirkland does have people who live outdoors, in tents or vehicles or otherwise, but when we become aware of an encampment we work very hard to quickly offer appropriate services and encourage people to accept them so their needs can be met and so that impacts on shared public spaces are minimized.
People in Kirkland do suffer from addictions like other cities, but to the best of my knowledge we don't see much in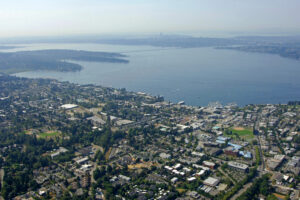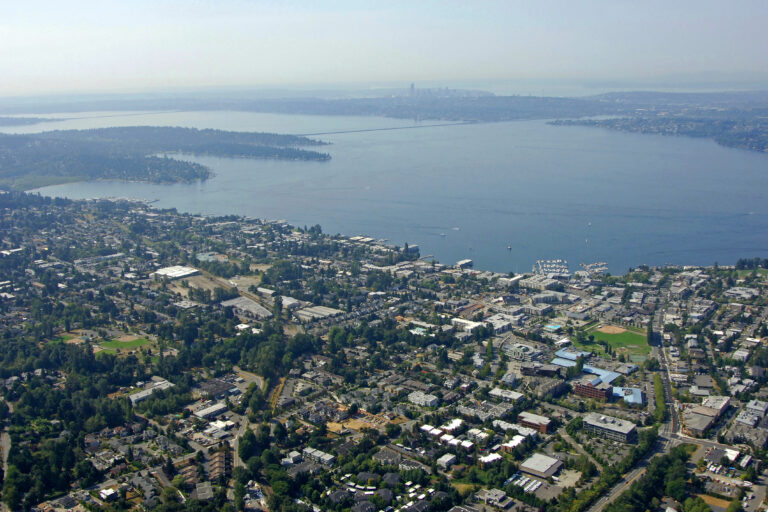 the way of public drug use; private drug abuse still has tragic impacts and we try to help people to get the treatment they need to overcome their addictions. The types of crimes that are common for paying from drug addictions such as mail and package theft, burglaries, car prowls, catalytic converter theft, and shoplifting, happen in Kirkland like they do elsewhere, and are hard to solve because there are so few clues left behind and merchants are reluctant to confront thieves who are caught in the act. The perpetrators of these crimes don't limit themselves to any particular city, but operate throughout the region.
Kirkland and other cities share data and collaborate to identify patterns and bring the criminals to justice – when we can convince the county prosecutor to file charges rather than letting criminals escape accountability for their choices. Wouldn't it be great if we could return to the sanity expressed by President Ronald Reagan: "We must reject the idea that every time a law's broken, society is guilty rather than the lawbreaker. It is time to restore the American precept that each individual is accountable for his actions."