The 2022 candidate filing ended last Friday afternoon and 2022 looks to be one of the most competitive elections in recent history at the state level, with voters deciding who will control the Washington State Legislature and who will serve the next two years as Washington's Secretary of State.
Many qualified moderate and conservative candidates have filed to take on liberal incumbent legislators and run for open seats. Republicans will need to win nine seats in the House and four seats in the Senate to gain control in the legislature.
In talking with GOP candidates and strategists, there is no shortage of issues where there is a clear difference between the views of the candidates.
Republican candidates plan to challenge Democrat incumbents for their:
* disastrous anti-police package,
* poorly developed Long-Term Care payroll tax,
* expensive and inefficient energy policies,
* refusal to end Governor Inslee's undemocratic abuse of emergency orders,
* the governor's discriminatory application of the vaccine mandate,
* unconstitutional state income tax on capital gains,
* failure to provide any type of tax relief despite a $15 billion in unexpected revenue surplus,
* dramatic expansion of state government (and multiple pay raises given to state employees),
* failing education policies resulting in lower test scores and drop in enrollment in public schools,
* failure to condemn political violence conducted by their liberal supporters, and
* repetitive attacks on the state's family farmers.
Polls indicate anywhere between a 4% to 10% bump for generic Republican candidates in most swing suburban legislative districts because of voters' dissatisfaction with Democrat policies.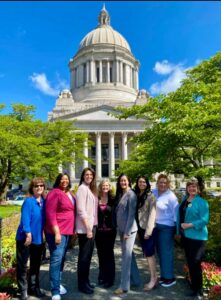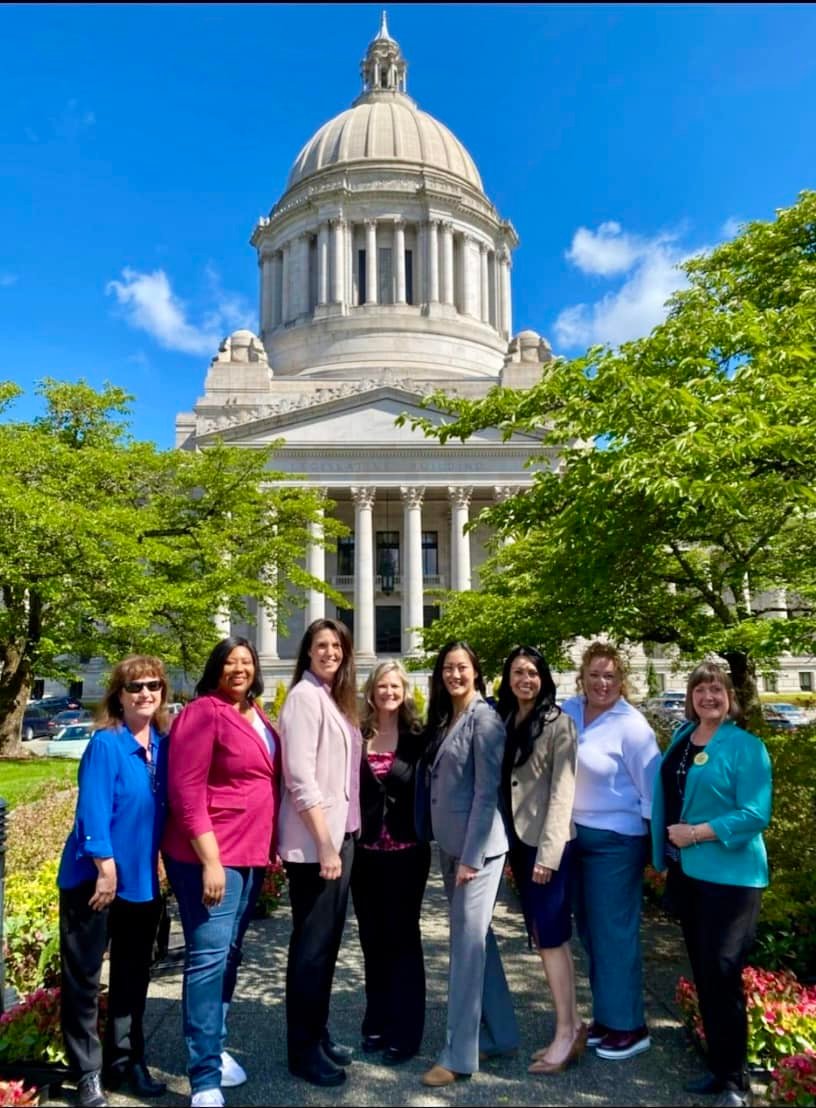 Yet just because Republicans have recruited strong candidates across the state and their positions are strongly favored by the voters, this does not guarantee success in November.
The Democrats will be well funded due large contributions from wealthy urban environmental groups and government employee unions, which have profited from the amount of taxpayer money the Democrats have poured into their bank accounts. These groups will not want their gravy train to end, and we can expect them to go all out to make sure they can continue to profit from taxpayer money.
Republicans have been successful in the past only when they are able to overcome the Democrat's large bank accounts by mounting stronger grassroots campaign.  Candidates will need people to doorbell, put up yard signs, make phone calls, walk in parades, attend rallies, stuff envelopes, and make contributions.
The Secretary of State's file of registered candidates include the emails for each campaign. If you would like to volunteer or contribute, you can do so by emailing the candidate. (Note: if the legislative district for a candidate is only within one county, then you will need to enter that county in the top of the page search filter.)
It is 168 days until the November 8th Election Day. Time for candidates and their supporters to get to work to change the direction of our state!