This week's Newsmaker Interview is with Tiffany Smiley, an effective advocate for veterans who just announced she is running for the U.S. Senate to unseat the 30-year ineffective political insider Patty Murray.  Smiley gave up her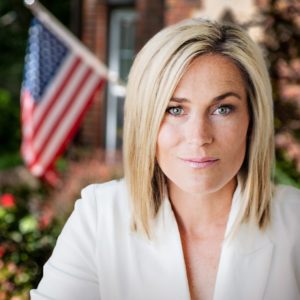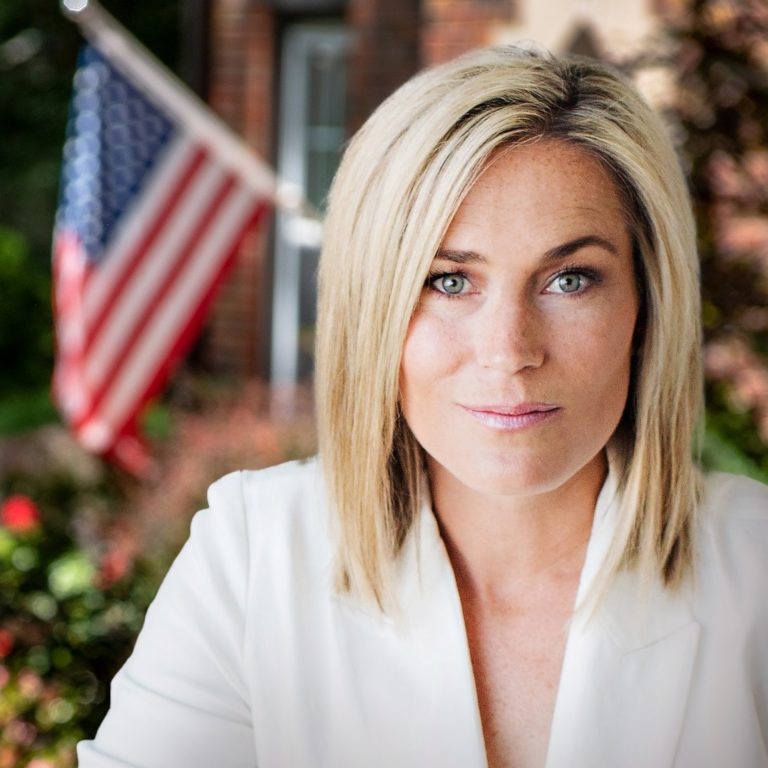 career as a triage nurse to fight for veterans after her husband Scotty permanently lost his sight due to a suicide bomber while serving in Iraq.  Her work brought her national attention and even a meeting with the President in the Oval Office.  When Smiley announced her candidacy a couple of weeks ago she revealed she already had the endorsements of Representative Cathy McMorris Rodgers (R – Spokane) and former Congressman Doc Hastings.  In her Shift interview, Smiley discusses her background, her campaign and her views.  Smiley has taken a strong stand against political violence and stated that Patty Murray's silence on Representative Maxine Water's recent reckless comments "has been deafening."
First, for those who are not aware of your story, please tell our readers about yourself.
I grew up on a farm in rural Washington, I married my high school sweetheart Scotty, and became a triage nurse.  I thought I had realized my American Dream, but that all changed 16 years ago with one phone call.  Scotty was serving as a First Lieutenant in the Army in Iraq and he was severely wounded by a suicide car bomber, causing him to fall into a coma and permanently lose his sight.
I immediately resigned my nursing position and jumped on a plane to Walter Reed Medical Center near Washington,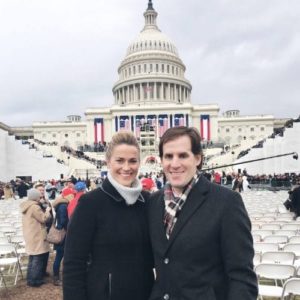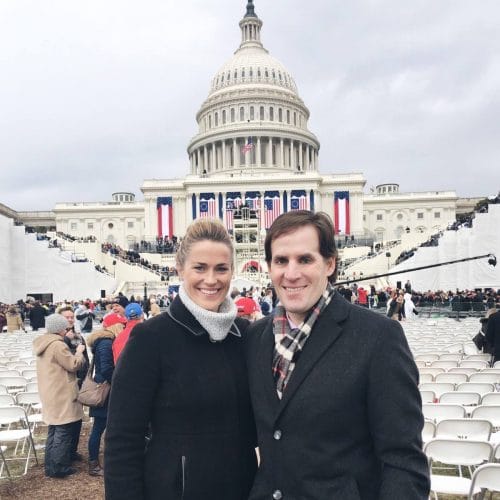 DC.  When I arrived, Scotty was still in trauma care and an officer tried to get me to sign Scotty's retirement papers.  I said no.  Serving in the Army was his dream and I wasn't going to sign away those dreams for him.  So, I formed a coalition of friends and advocates and we fought for Scotty, and through our hard work he became the first blind officer ever to serve in the U.S. Army.
It was a tough battle, and through it I saw the many problems in our VA system.  I made it my mission to improve the care our veterans receive and the treatment our veterans families get from the government that owes them everything.  I took my battle all the way to the White House and we were able to get meaningful VA reform signed into law a few years ago.
Why do you want to become a U.S. Senator and what will be your primary focus if you are successful in 2022?
I am running for the U.S. Senate to bring common sense leadership.  I look at the U.S. Senate and I see grandstanding but no one interested in solving the tough problems facing our nation.  I'm a mom who's seen her three boys struggle to learn during this pandemic, so I want to help improve our education system.  I was a nurse who saw the failures of Obamacare first hand, so I want to expand affordable and accessible care.  And I'm a small business owner who knows that increased taxes and regulations are not the answer to improving our economy.
What are the major differences between Senator Patty Murray and yourself?
Senator Murray has lost touch with the problems facing Washington families and instead her focus is on the wrong Washington. She's spent three decades in Washington, DC and as a member of the Senate Democratic Leadership for more than a decade she's gone along with their plans that do not solve the problems we are facing.
I'm from and of Washington State.  I have three young boys who I want to have a bright future right here in the Pacific Northwest, and their future and the future of all Washington families will be my focus in the U.S. Senate – not appeasing the Senate Democratic Caucus.
Many believe that for a Republican to be successful in Washington State, they need to obtain 40% from liberal King County.  What is your plan to reach that level?
Before I ever thought about running for office, I was a mom, a nurse, and a military caregiver.  I understand the problems facing families all across Washington.  I've shared the same concerns families in King County and all across Washington have faced.  The struggle to balance professional and family obligations.  The roadblocks our government puts in front of us.  And I believe I can communicate my positive vision for solving these shared problems with voters throughout our state.
I truly believe that Washington voters, whether they are conservative or liberal, want a Senator who will fight for them, who will bring common sense solutions to the table, and work with either side of the aisle to make sure our problems are solved.  Senator Murray isn't doing that.  She's carrying the water for the Senate Democrats, she's not fighting for Washington families.
What is one thing you wish people on the West side of the state would know about the East side of the state?
What I would want the other side of the state to know is that we are more alike than we are different. Our partisan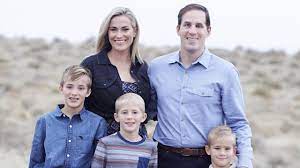 career politicians have worked hard to subtract and divide and when we sit down together we realized that we are more alike and can find middle ground where we are different. I also think about the world we all currently living in. Things are happening at lightening speed and I think it all requires a shift, we don't have to stick with division and old politics. We need smart, life experienced real people to represent us. We need to move past the "lifer" career politicians. We need leaders that uphold integrity, values, honesty and connecting at the ground level with the people for our future, that is something I think most of us agree upon.
Currently Patty Murray has stockpiled nearly $4 million in her campaign bank account and she can easily raise millions more appealing to the very wealthy liberal special interest groups.  How will you be able to compete with that?
Senator Murray is a career politician.  She's spent 30 years in Washington, DC and a decade as a top lieutenant of Chuck Schumer.  She will have every dollar she needs to run a campaign, so I'm not concerning myself with what she has in the bank.  My focus is making sure I have the resources I need to run a strong campaign to be able to articulate our positive vision for Washington state and the clear contrast between my focus on bringing common sense solutions against Senator Murray's 30 years of failures.  I would urge any of your readers who agree with me that we need to bring common sense problem solving to Washington, DC, to join our team at www.SmileyForWashington.com.
As you know, Seattle has been the home of liberal political violence during this past year, which Patty Murray (along with nearly all elected Democrats) has refused to condemn. Congressman Dan Newhouse has made the Democrats silence a major issue, especially in light of Representative Maxine Waters recent comments.  What are your thoughts on political violence, and will this be an issue for your campaign? 
Congresswoman Waters' recent comments on protests were unacceptable and Senator Murray's silence on them has been deafening.  We need to have civility and respect for each other if we hope to solve the tough problems facing Washington State and our nation.  Violence has no place in our public discourse, and I am committed to running a campaign based on solutions not personal attacks.
For more information, visit the Smiley Campaign website