Discerning readers in the Seattle area are currently witnessing yet another clear example of the double standard which dominates local media coverage of politics, highlighting a privilege extended only to liberal politicians.
A liberal King County Councilmember has been accused of verbally abusing his staff members (especially females) for years.  This resulted in one longtime Democrat staffer resigning her position and many other female staffers going together to the King County Prosecutor to seek relief from his tirades.  The liberal politician's actions have cost King County taxpayers an untold amount of money due to settlement payments, and the hiring of mediators and counselors.
Again, this has been going on for years. This news item was worth only one story, buried inside the local section, in the Seattle Times.
Meanwhile, a moderate well-respected councilmember endured four days of being attacked in Seattle Times' headlines/stories/editorials, was the subject of partisan scorn during a council meeting, and had her committee chairmanship ripped from her, because of a one-sided fight on the council over a single piece of campaign mail.
This all occurred as local liberals are seeking to replace her with yet another Seattle-centric left-winger as they attempt to eliminate any non-liberal viewpoint from the King County Council.
King County Councilmember Rod Dembowski, whose endorsement page reads like a who's who of the region's liberal establishment, has been repeatedly accused and internally reprimanded for verbally abusing staff members,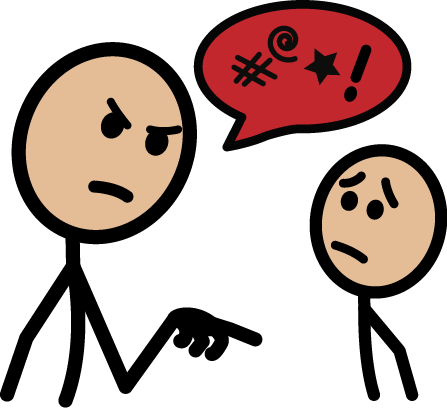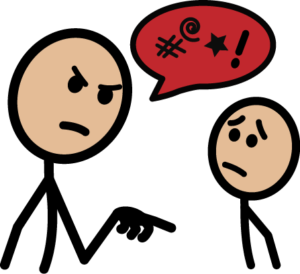 especially women. This has reportedly been going on for years but was not publicly disclosed until last week.  Councilmember Dembowski, who technically represents the residents of Northeast Seattle, Shoreline, Lake Forest Park, Kenmore, and Bothell on the council when he is not taking orders from Seattle's liberal elite, is up for re-election this year, but faces nominal opposition from a candidate, Sally Caverzan, who has not raised enough money to be required to file public disclosure forms.
Councilmember Dembowski's history of verbal abuse has cost county taxpayers an undisclosed amount of money due to financial settlements with abused staff members and the hiring of mediators and counselors to deal with the wreckage the liberal councilmember has created.  In 2018, Dembowski's abuse became such a serious problem that the council's female chief of staff (who has since resigned because of Dembowski's actions) and four other female staff members went to the King County Prosecutor to discuss their complaints. Earlier this year, far-Left Council President Claudia Balducci wrote a detailed letter to Dembowski outlining his various abusive behaviors and how the victims were often women.
By doing a search on the Seattle Times website, it appears the story has already been swept under the rug. Thus far, the newspaper has written just one story about Dembowski's costly and sexist antics.  The only other recent stories about Dembowski are a cursory story about his easy race for re-election and the Times' endorsement of his candidacy (which the newspaper has not felt the need to reverse despite the numerous complaints of sexist behavior).
Now compare Dembowski's treatment in the media to what moderate Councilmember Kathy Lambert has had to endure.
A second search on the Seattle Times' website finds the paper did exactly what the Seattle liberal establishment was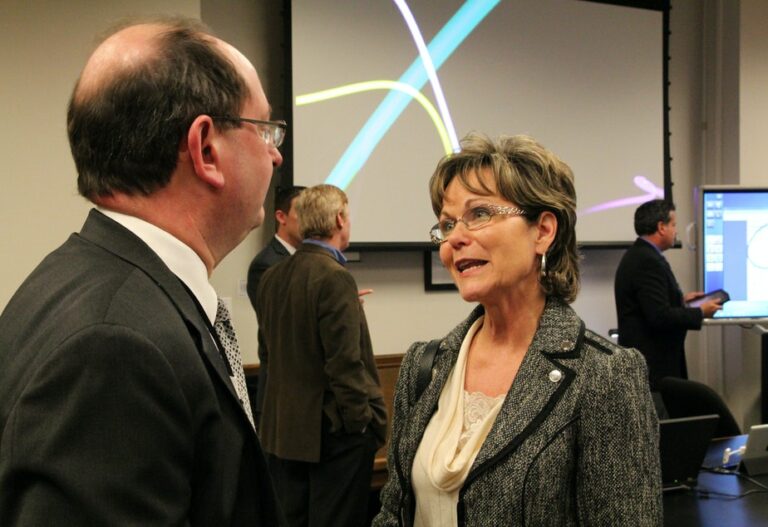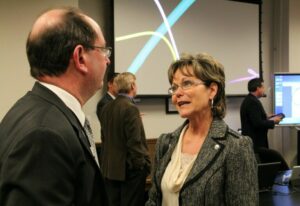 hoping it would do after liberal councilmembers brought up a partisan attack on a mailer that was sent by Lambert's campaign.  The Times posted three front-page stories outlining the partisan attacks by liberal members of the council, that Lambert's council committee chairmanships had been stripped from her, and that she offered an apology saying the message the liberal councilmembers found in the mailer was not what she intended.  Then, to cap off the Times' extreme effort in this partisan attempt to destroy a hardworking and well-resected public servant's career, the Times took away its previous endorsement of Lambert.
Evidently to the editors and journalists at the Seattle Times, it is exponentially worse for a moderate to highlight that her campaign opponent being beholden to Seattle's liberal establishment in a manner which partisan individuals claimed to be offended by, than it is to be a liberal elected official who repeatedly verbally abuses female staffers and cost taxpayers thousands of dollars to hide his sleaze.
Just another example of liberal privilege.
One additional note.  Since it took the Seattle Times at least three years to publish this story of staff abuse by a liberal official, does that mean we will have to wait until 2024 for the state's largest paper to finally publish anything regarding the staff abuse by radical Congresswoman Pramila Jayapal, which was reported over a month ago by a national publication?