Guest editorial from Maxford Nelsen, Director of Labor Policy for the Freedom Foundation
A conservative public-school employee in Washington State recently contacted the Freedom Foundation to ask about the nature of her union's political giving. Government unions have a well-deserved reputation for heavily
supporting far-left political candidates and issues, but this employee had heard that her union was more bipartisan in its political giving, contributing to both Democrat and Republican candidates alike.
Indeed, the union in question — Public School Employees of Washington/SEIU Local 1948 (PSE) — has a reputation in Olympia for being more politically balanced than other government unions and, at first glance, that appears plausible.
According to the Freedom Foundation's analysis of campaign finance records filed with the Washington State Public Disclosure Commission, PSE contributed a total of $66,500 to 55 Democrat candidates for office in 2022 and $40,500 to 32 Republicans. It also contributed $2,000 to an independent candidate for state senate and $500 to a candidate running for a nonpartisan office.
Viewed in isolation, PSE's direct giving to candidates indicates a clear party preference but does not suggest extreme partisanship.
Unfortunately, the perception falls apart under scrutiny. Here's why.
Washington law limits the amount of money that any person, business, union, etc., can contribute directly to a candidate. The current maximum is $2,000 in state legislative races. Consequently, it is common for most large political players—whether liberal or conservative—to contribute relatively small sums to candidates from both parties. This makes the contributor appear balanced or neutral and helps ensure it has access to lawmakers no matter which party is in power.
One way to determine an interest group's political preferences is by analyzing which side it picks in competitive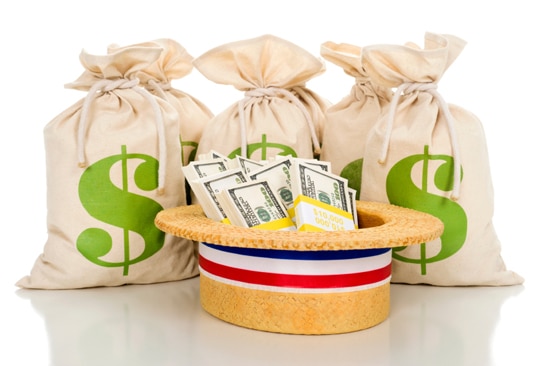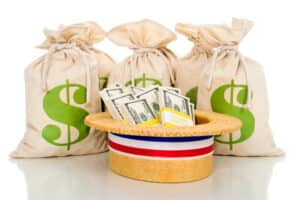 elections. In PSE's case, the union generally contributed to Republican candidates in safe legislative districts but avoided contributing to Republicans in swing districts.
Further, because the amount of money that can be given directly to candidates is sharply limited, most campaign spending takes the form of "independent expenditures." These are political advertisements supporting or opposing candidates for office that are commissioned and paid for by a union, corporation, or other entity without coordination with the candidates. Most often, interest groups pool their funds in a political committee, or PAC, which actually pays for the independent expenditures.
Unsurprisingly, the $109,500 PSE contributed directly to candidates in 2022 was dwarfed by the $309,280 it contributed to PACs, generally to engage in independent expenditures. Of this, $77,000 went to PACs affiliated with Democrats and $22,500 went to GOP-controlled PACs. The remaining $209,780 went to two PACs operated by the SEIU Washington State Council and which back Democrat candidates and liberal ballot measures in all but the rarest circumstances.
All told, PSE contributed $418,780 to candidates and PACs in 2022. Of this, $353,280 (84%) went to Democrat candidates or affiliated/aligned PACs. Only $63,000 (15%) supported Republican candidates and PACs.
In short, the most "bipartisan" government union in Washington maintains its reputation by making small-dollar contributions directly to secure GOP candidates while funneling hundreds of thousands of dollars to Democrats behind the scenes via PAC contributions to ensure Republicans remain a permanent legislative minority.
While the union can't be faulted for its cunning or political acumen, it stands to lose membership and clout as more of its members learn the truth about the reality of its extreme partisanship.
To learn more about the Freedom Foundation and its "Opt-Out" program which assists government employees who don't want to pay union dues which fund political activities which the worker does not support, please visit its website at www.freedomfoundation.com