Hyper-partisan Democrat state Senator Cyrus Habib is running for Lieutenant Governor, in case you haven't heard. And wasting no time in rounding up other liberal partisans for his cause, Habib has already touted the early endorsements of elected officials including State Senators David Frockt and Pramila Jayapal, State Representatives Jessyn Farrell, Marcus Riccelli, Cindy Ryu, and Brady Walkinshaw, and Commissioner of Public Lands Peter Goldmark.
Interestingly enough, however, either Habib appears to have reconsidered the benefit of Goldmark's endorsement – or Goldmark has changed his mind about Habib's minimal qualifications for the job – as mention of the endorsement has disappeared.
Check out this screenshot from Habib's campaign website: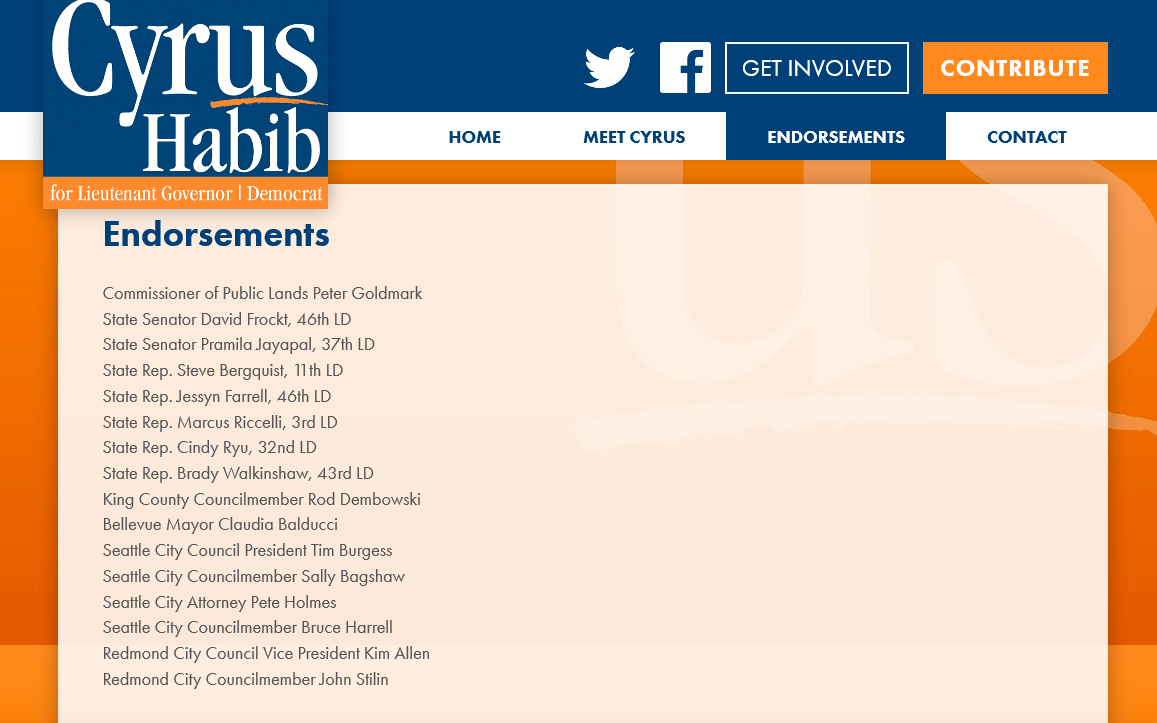 Now, compare this screenshot taken a couple of weeks ago: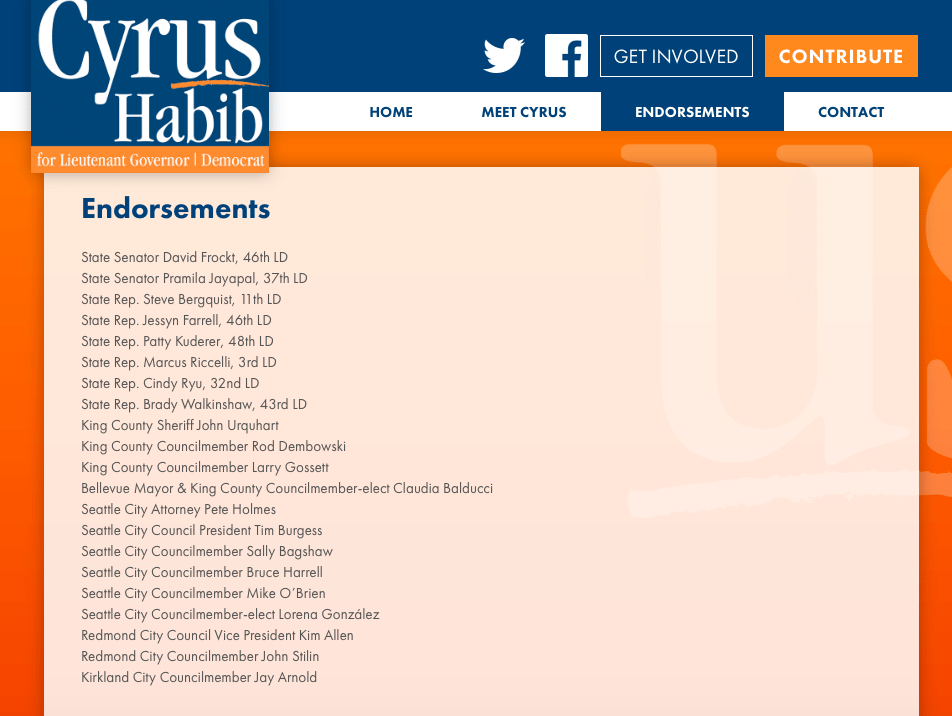 Notice Goldmark's name was listed first in the old edition of Habib's website, whereas now it is nowhere to be seen. So did Habib decide Goldmark's endorsement would hurt him (here may be a reason why), or did Goldmark pull his early endorsement. Neither option looks too good for the two liberal Democrats.