This week's Newsmaker Interview is with Washington Policy Center's Initiative on Agriculture Director Pam Lewison.  Lewison is an Eastern Washington farmer with first-hand experience in how political decisions impact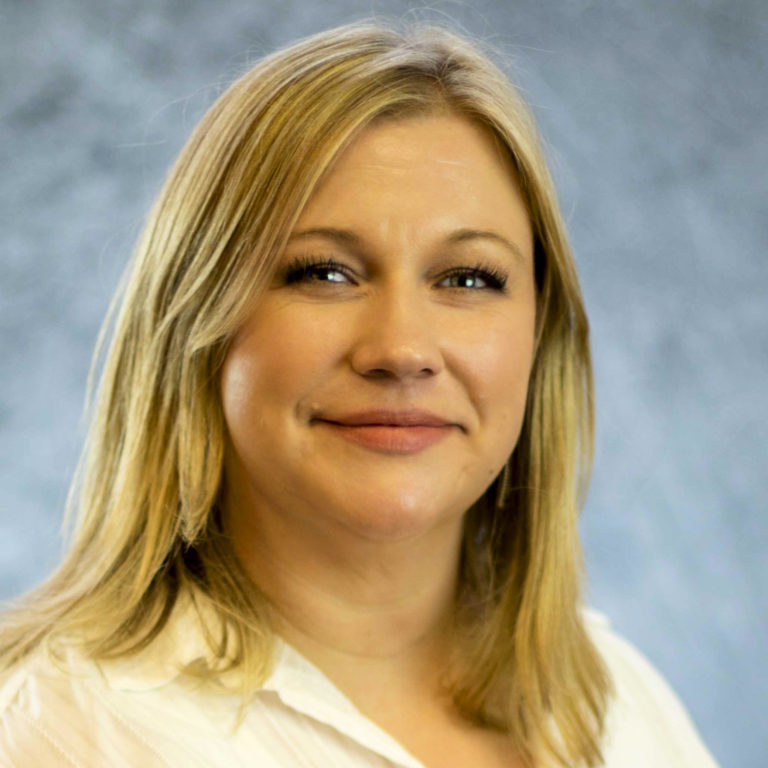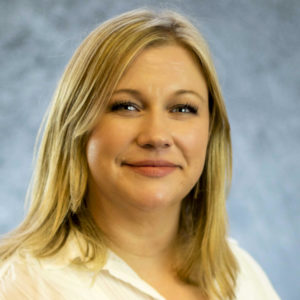 those who grow our food, providing a perspective often unheard by policymakers.  The Democrat-controlled 2021 legislative session was extremely expensive for our state's agricultural community, with many of the Democrats' new laws placing our state's farmers at a serious competitive disadvantage since they market their products to both domestic and international consumers.  Lewison explains how the pay for farm workers will actually decrease because of the Democrats' efforts to please union bosses with their radical changes to an agriculture overtime bill.  Governor Jay Inslee's Low Carbon Fuel Standard and Cap-and-Trade bills will significantly raise production and transportation cost for our farmers (while providing almost no environmental benefit for future generations). Even the unconstitutional state income tax on capital gains will increase the cost of farming in Washington State, and make it harder to keep family farms in the family.  Lewison attacks the urban liberal myth that farmers do not care about the welfare of workers as "simply ridiculous."
The Washington State Legislature passed a different overtime wage law than what was first introduced by Senator King at the start of the legislative sessions.  What do you believe will be the impact of the heavily amended (by liberal urban legislators) version which was passed by the legislators?
I believe the most significant impact of the ag overtime bill will be to farmworkers. The bill phases in mandatory time-and-a-half wages for all farmworkers during the next three years beginning Jan. 1, 2022 and the result is likely to be that farmers cut hours to contain costs.
Farmworkers must be paid time-and-a-half for every hour worked beyond 55 hours a week in 2022; then time-and-a-half for every hour worked beyond 48 hours a week in 2023; and, finally, time-and-a-half for every hour worked beyond 40 hours a week in 2024. The bill also prevents farmworkers from filing lawsuits against current or former employers for retroactive backpay any time after Nov. 4, 2020 with the exception of the plaintiffs involved in the Martinez-Cuevas v. The DeRuyter Bros. case, which was settled out of court earlier this year.
When you start looking at the logistics of tackling time-and-a-half in a state where the average starting wage for farmworkers is $17/hr., the amount of payroll is massive, particularly when there is no harvest flexibility built into the overtime bill. Many farmworkers are accustomed to being paid at least $17/hr. for working an average of 65 hours a week. They are likely to face a cut in their hourly wage, a cut in hours, or both to keep wage costs manageable in an effort to save those funds for the long hours of harvest or peak seasons.
Some people will ask why agricultural employers don't pass the cost increase on to their customers. The farm economy doesn't work that way. Farms and ranches effectively operate as wholesalers with a contracted price dictated by their customers. So, while the cost of paying valued employees increases, there is no on-farm mechanism for farmers and ranchers to absorb those costs elsewhere. Going from $17/hr. at 65 hours a week without time-and-a-half to $14/hr. with time-and-a-half does not give the farmworker more gross income than the non-overtime pay scale. There are lessons to be learned here but, unfortunately, they appear to be too little, too late.
How will the Democrats' Low Carbon Fuel Standard and Cap-and-Trade legislation impact the state's farmers?
The biggest impact of the LCFS/Cap-and-Trade legislation will be in operating costs. Projected initial fuel cost increases are $0.20 per gallon of gas at the pump in 2023 and more for on-road diesel. Farmers and ranchers are not exempt from that charge because the exemption for red-dye diesel is slated to end in the next few years. By 2030, the estimated increase is $0.50 per gallon. Most farmers and ranchers buy their fuels in bulk and an additional $0.50 per gallon is a tremendous cost burden.
Some lawmakers suggested the increased cost of fuels was meant to be burdensome to force the agricultural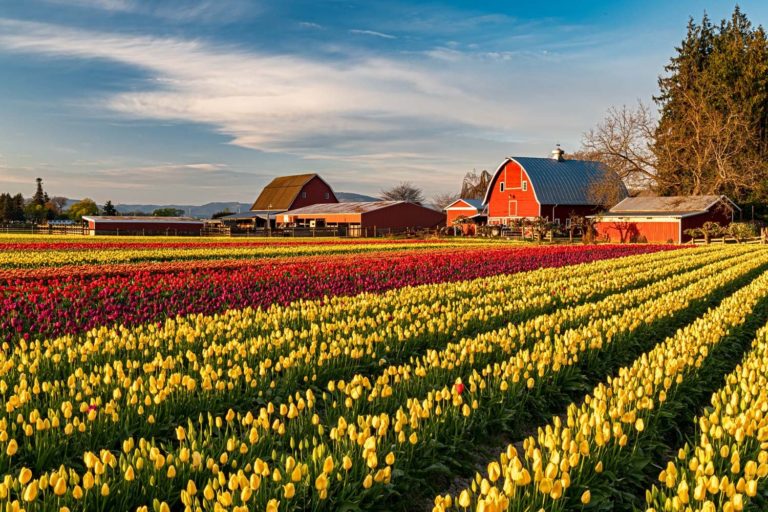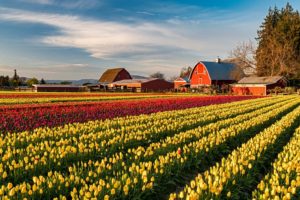 community to adopt "new technologies" such as electric tractors. However, there are currently no such pieces of equipment on the market in the United States. Manufacturers like John Deere and CaseNewHolland put their best estimate for electric or hybrid tractors at a minimum of a decade away before they are commercially available. In addition to the barrier of commercial availability is affordability. The current average cost of a new fossil fuel-driven 250-hp tractor is $250,000, before GPS installation. There is no benchmark for the cost of a tractor that isn't even available, but it will be considerably more expensive. That is a cost farms will not be able to absorb while they are simultaneously contending with the exorbitant cost of fuel at the pump.
Will the state income tax on capital gains influence decisions made by family farmers?
Yes. One concern in the capital gains tax bill for family farms is in the sale of land. As it currently reads, if land is not subject to the REET, it is subject to the capital gains tax and visa versa. There are also some ownership concerns to consider, especially if a single parcel is co-owned by more than one business entity.
Perhaps the biggest concern in the bill is in how we choose to pass our farms on. Farms are often "purchased" from parents by children as a means to provide income for the retiring generation and show an official changing of hands in the day-to-day operations of the farm. Depending upon the valuation of the farm, that may put many of our state's family farms into a capital gains tax bracket that punishes the older generation for preserving their way of life for the younger generation. Farmers should talk to a tax accountant to see what can be done to keep everyone safe, including friends and neighbors who rely upon us food producers to keep farming.
There has been contention and even lawsuits between the AG community and the Inslee Administration over COVID related health and safety guidelines.  Where are those guidelines today and are they workable for farmers?
The safety guidelines are an interesting topic. I hope we can agree that farmworkers and their employers want everyone to be safe and healthy. How we get there appears to differ somewhat. The Washington State Department of Labor & Industries was recently sued over the lack of rulemaking regarding farmworker safety related to COVID. In light of that suit, they've had to begin the rulemaking process to determine specifics like how many people should be assigned to a work group.
Some of the more challenging rules that were brought up last year have been taken off the table – access for farmworkers to a hospital with a ventilator no more than one hour from every work site, for example. That's an unrealistic expectation for some rural communities, let alone from some of the farms in Eastern Washington where the nearest real grocery store is an hour away. It has been nice to see some flexibility emerge out of the discussions with stakeholders on other topics like twice-daily in-person visits from registered nurses or physicians, being appropriately amended to phone call check-ins with those same medical professionals.
The rulemaking for wildfire season and smoke-inhalation mitigation is also underway. Much like the rulemaking for farmworker housing related to COVID, there seems to be an inherent belief that agricultural employers are disinterested in the health and well-being of their employees. That is simply ridiculous.. I'm hopeful the stakeholders involved can find a middle ground that allows for work to be done safely with attention to the needs of both the farmworkers and the animals and crops that depend upon their hard work.
It seems like every couple of months the Snake River dams are under attack by some liberal urban group who believe they won't be affected if the dams are removed.  How will Western Washington be impacted if the dams are torn down?  Is the agriculture community solid in its support to maintain the dams? 
Increased electricity costs, more traffic on the roads, less recreation opportunities, fewer green energy options. What won't be impacted in Western Washington if the Snake River dams are breached? The more important question for activists from all over to ask is: What can be done without breaching the dams?
As a state, we need to first let go of the notion that we have ultimate jurisdiction of the Snake River dams. They are federal resources and, as such, they aren't ours to breach. Furthermore, breaching the dams doesn't change the number of predatory seals at the mouth of the Columbia that eat migrating salmon. Breaching the dams does put significantly more trucks on the roads to haul goods from not just Eastern Washington but several western states that use the river system as a means to reach the ports, thus increasing our carbon footprint.
So, we need to think about the tradeoffs. Do we want no dams in favor of more trucks on I-90? Do we want no dams but more expensive electricity and increased risk of blackouts? Especially when the benefit to salmon is so small.
Unfortunately, agriculture is not unified in its messaging about the Snake River dams. There are farmers and ranchers in both camps, which makes a contentious issue even more divisive in an argument that has been rolling along for as long as I can remember.
Wildfires disrupted many of our state's farmers last year.  What needs to be down to reduce wildfires in Washington State.
There's a saying that rolls through the ag community during every wildfire season that a lot of people hate to hear, "graze it, log it, or watch it burn." I think it's a difficult subject in Washington because we have people here who say things like "climate fires" as though trees in their native habitat just spontaneously combust but the fact is we need to be proactive about how we address wildfires.
I grew up being taught that fire was a regenerative part of nature. Every spring the Columbia Basin would glow with wheat stubble, ditch banks, and various pastures being burned back to control weeds and pests, introduce the char into the soil, and encourage new life to begin. We don't do that anymore. In fact, no one has done that in many years. But there is benefit to that practice. Spring burning died out because of air quality concerns. But, which is better: a series of controlled burns or massive, uncontrolled blazes that decimate resources, towns, and livelihoods?
The passage of Representative Kretz's wildfire bill (HB 1168) this legislative session is a good start toward a proactive approach to wildfire management. We need to allow ranchers to graze their livestock in mountainous areas that


firefighters cannot safely reach during fires. Cattle, sheep, and goats are all resourceful creatures that will climb, jump, and wander virtually anywhere to find the tastiest bits of grass, even over what seems like genuinely impassable ground, and then return safely to the water trough. We need to identify areas of forested land for proper logging and prescribed burning to remove dangerous fuel loads from the forest floor as well as removing diseased trees from the landscape. And, after we've addressed the existing forest fuel load and trees, we need to replant with native species in a proper species disbursement to allow for natural pest and disease control. We need to create collaborative firefighting plans that integrate local responses and knowledge into the work done by incoming professionals from outside the area. Finally, we need to arm residents of fire-prone areas in both the urban-rural interface and elsewhere with as much training and information as possible about what they can do to be prepared in the event a fire threatens their home.
If you could pass one bill that would best help Washington State farmers, what would it be?
While I am a policy analyst, I'm also a fourth-generation farmer in Eastern Washington. This question gave me some heartburn. If I could ask for one bill to help Washington state farmers, what would it be? Would I ask for tax relief? Insurance? Washington is a "right to farm" state; that means there is statute protecting existing farms from developers who come in later from complaining about the sounds, sights, smells, and other "happenings" of day-to-day farm life. Given our most recent outcomes from the legislative session, I would propose an omnibus bill that protects existing farms while also encouraging people to consider either becoming a food producer or, at the very least, getting to know one.
First and foremost, I would like legislators to consider the impacts legislation has on family farms and look at each piece of legislation through the lens of what it means to be a farmer or rancher in Washington state.
The bill would encourage internships at farms and ranches for college-age students to receive course credit for their efforts. Considering being a farmer or rancher? Take a semester to work on a farm or ranch in Washington state and decide if you love extreme weather, constant income worries, and being your own boss every day enough to make food production your life and livelihood. A semester's internship would earn a student six coursework hours and they would be required to back-fill the remainder of the coursework with online class offerings through the college or university they were attending to maintain a full course load. Internship hours would be capped at a max of 18, or three semesters, and for every internship semester completed, students would be provided a letter of mentorship from their employer for the Farm Service Agency funding application post-graduation.
It would also include a series of "Meet Your Producer" days held throughout the growing season in partnership with WSU Extension, Washington State Department of Agriculture, and the Washington State Farm Bureau that would offer consumers the opportunity to be matched with a producer of a food product the consumer was curious about. How the meetings or potential outreach progressed from there would be entirely established between the two parties.
This would force lawmakers and consumers to think harder about the agricultural community before passing legislation that has the potential to put the people responsible for feeding them out of business. As the third-largest economic driver in Washington State, farmers and ranchers should never have to fight for a seat at the legislative table and, yet every legislative session they struggle to have their voices, concerns, worries, and fears heard by the very people who benefit from their continued risk-taking. A bill that emphasizes the prioritization of keeping our food producers in mind seems timely and needed right now.
For more information on Pam Lewison's work, please visit the WPC Initiative on Agriculture webpage.