Our Newsmaker Interview is with Republican legislative candidate Tawsha Dykstra Thompson, a recently retired Bellingham police officer, who is running against first-term Democrat incumbent Representative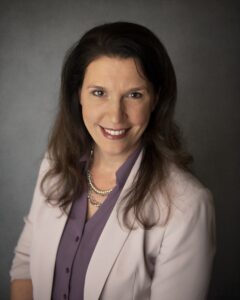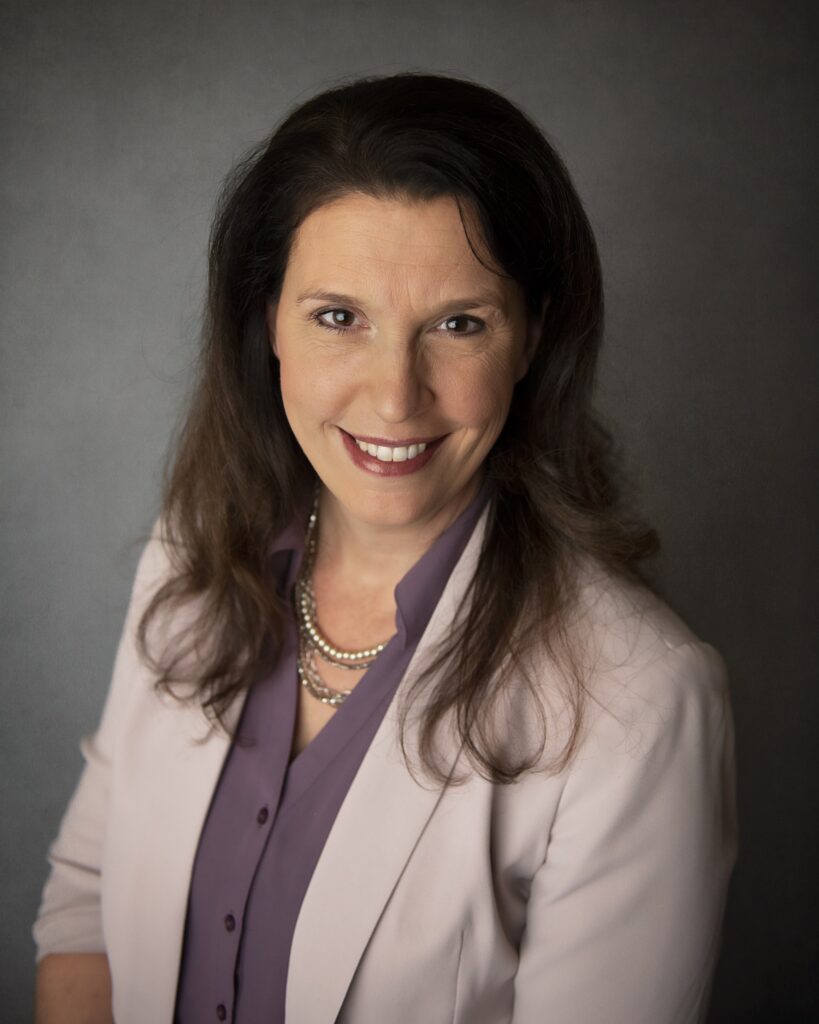 Alicia Rule in the 42nd Legislative District (Whatcom County).  Tawsha Thompson and her husband Jay, a Whatcom County Sherriff's deputy, made news last February when he was one of two officers shot while responding to a neighborhood disturbance.  Thompson's experiences during the ordeal were told in this local media story. From our interview, it is obvious that Thompson is not only extremely knowledgeable about the Democrats' disastrous police reform bill ("The liberal majority in Olympia does not want to hold criminals accountable") but knows far more about most of the issues than many of the legislature's long time incumbents.  Thompson shares her thoughts about her husband's recovery, public safety, Long-Term Care, the state income tax on capital gains, the recent floods in Northwest Washington, and on the failure of the Democrats to help low- and middle income households with any type of tax relief (gas, sales, or property).
First of all, tell us about yourself and why you want to become a member of the Washington State House of Representatives.
Throughout my almost 25 years in law enforcement, I was honored to be a voice for those whose voice someone tried to silence. Many people today are not feeling heard by the majority party. They do not feel the liberal progressive Democrats represent them. Many are choosing to leave rather than stay because of this. I refuse to leave because Whatcom County is my home.
I am Whatcom County; my roots are here. I am a county farm girl, who grew up riding horses and milking cows. My father, Jacob Dykstra, immigrated here from Holland specifically to pursue his dream of owning a farm. My mom, Claudette, famous for her yodeling and raising eleven kids, still lives here, as do the majority of my siblings.
I loved being a police officer. The motto of law enforcement is: "To serve and protect." I was honored to serve my community for almost 25 years. The decision to serve my community as State Representative stems from my ongoing desire to serve.  I honestly believe that my diverse background, training, and experience, from country girl to city cop, make me the most qualified candidate to represent the 42nd Legislative District.
How is your husband Jay, one of the two Whatcom County deputies who was shot responding to a dispute in February, recovering from his injuries?  That must have been a tough experience for you and your daughters to go through.
Jay is healing well. The impact caused some brain trauma, so he is doing PT for the brain through speech therapy. His eye is healing nicely. There is some long-lasting damage, such as his night vision in that eye is noticeably worse,
which if working nights, could impact him. We are working through different options and shifts he could work to compensate for that. He and his partner both have a strong desire to return to work serving their communities.
For me, it was the call I knew could always come. When it did, it actually was a text. I was notified via a text from Jay that he had been shot. Our daughter was with me in the truck when he sent it. Immediately I focused on the fact that even though he had been shot he was the one that sent the text. At that point my training and experience kicked in, staying calm in the midst of the storm.  I focused on what was known, he said he was okay, he told me not to panic. As I was driving our daughter to my mom's house, before heading to the hospital, she and I discussed that. I kept telling her we were going to stay focused on: "Daddy sent the text himself, he's okay." I think this kept us from going down the rabbit hole of what ifs and how bad.
For me the release and emotion poured out when I was driving home. I knew how blessed we were to still have him with us, how many spouses never had the opportunity to bring their loved one home.
As a recently retired Bellingham police officer, public safety is something you must think about constantly.  What are your thoughts on the "police reform" legislation that was passed by the Democrats in 2021?  Do you believe the "fixes" to this package the 2022 legislators passed have gone far enough? What more needs to be done to reduce the state's skyrocketing crime rates?
Last year I was the Bellingham Police Guild Union rep in Olympia. Our guild is a member of WACOPS (Washington Council of Police and Sheriffs) which represent multiple WA police agencies in Olympia. I had several phone conversations and Zoom meetings with my representatives in the 42nd district. I warned Rep Alicia Rule, again and again the consequences, even if "unintended," would be disastrous for Whatcom County. It has been exactly that.
The so-called "fixes" were minimal at best. The damage has been done. The message has been sent.  The liberal majority in Olympia does not want to hold criminals accountable, but rather blame law enforcement as the root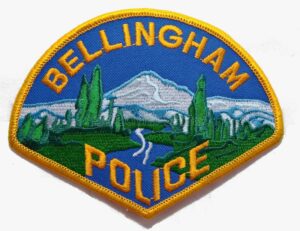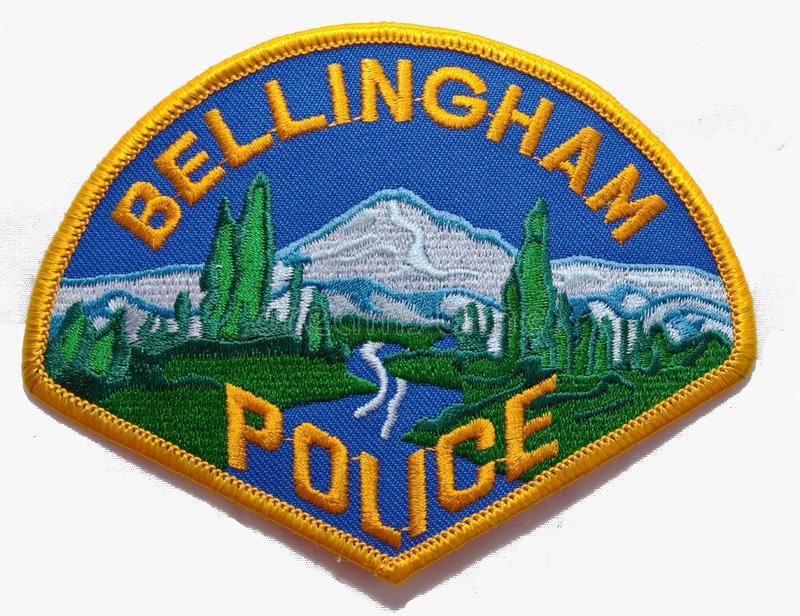 cause of all perceived ills in society. The fix is beyond just slightly changing the language of a bill because they have created an atmosphere of disrespect and distrust of law enforcement. This problem is going to take years to untangle.
The concern I have is the number of anti-law enforcement bills brought forth again by the liberal majority this year. I don't believe the reason the bills did not pass this year was because they saw the error of their thinking, but rather felt the political winds not blowing their direction in the upcoming midterm elections. If the liberals in Olympia retain a majority, I foresee next year will bring yet another multitude of bills undercutting Law Enforcement authority and excusing those who commit crimes.
We need to support our law enforcement officers. Here in Whatcom County we need a new jail. When a person commits a crime the consequences have to be swift and certain. We can have discussions about whether they committed the crime due to intoxication or mental health, but those need to take place after immediate consequences of incarceration. Law enforcement is often the emergency runaway truck ramp for those hurtling down the incline in life with no brakes.
I refer to it as "empathetic accountability." I can feel for a person grappling with addiction or mental health issues but excusing them of accountability does more harm than good. Without effective and swift consequences, such as incarceration, we allow that person to continue in their addiction or destabilization. This leads to them committing more crimes, for which we all feel the effects, but also puts them as risk for being a victim of crimes themselves. Where is the humanity in that?
One night I pulled over a drunk driver and arrested them. Every year after that on the anniversary of that traffic stop I would receive a phone call. The person would tell me it was their "x" number year anniversary of sobriety. That is how empathetic accountability works.
You have substantial experience in Long-Term Care plans.  What do you think of the "WA Cares" plan and the payroll tax the Democrats imposed on Washington workers?
As part of WACOPS I sat on the PSEII (Public Safety Employees Insurance Inc) board. The purpose of the board is to provide a long-term disability insurance option for first responders. When the Cares Act and state tax plan was introduced, our board worked with our insurance provider to come up with a product that would allow our members to opt out of the plan. Unfortunately, many Washingtonians were unable to find a Long-Term Care plan that would allow them to do so. This year our Whatcom representatives had an opportunity to listen to the people and either do away with the WA Cares Act Plan or allow for people to opt into payroll tax.  Neither bill was passed. Instead, the WA Care Act was placed on hold until after midterm elections. The message is clear: they would like to find a way to continue with the plan and tax everybody for a substandard plan that is not even soluble from the get-go.
The Washington State Supreme Court will be reviewing the Douglas County Superior Court's decision which determined that the Capital Gains tax is an unconstitutional income tax. What are your views on this tax?
Multiple times the people have voted down, through initiatives, a capital gains or state income tax. Rather than listen to the people, they (Democrat legislators) created a tax, which they try to call an excise tax, and specify in the bill that it cannot be overturned by a referendum! There, in written language, it is clear they are not listening to the people.
I have a personal story regarding capital gains taxes. As previously mentioned, I grew up on a dairy farm. My dad immigrated from Holland, specifically so he could fulfill his dream of owning his own farm. In 1996 we had to sell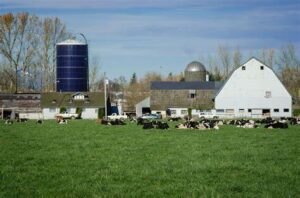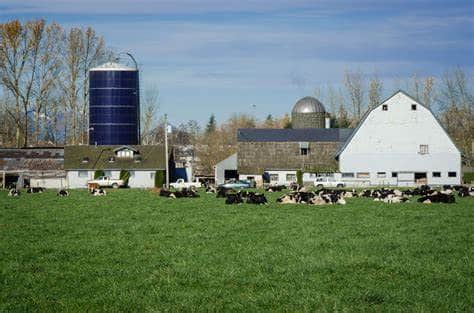 the farm. Too many lean years made continuing to farm unsustainable. At that point it was my parents and I working the farm, with a part time hired hand. I was attending college. My parents were approaching 60 years of age. The decision to sell was hard. The plan was to take the money from the sale of the farm to pay off the bills and then have enough to put a good down payment on a new house. After selling my parents found out that capital gains took so much of the profits that, instead of paying anything off, my parents had to declare bankruptcy.
As you pointed out in the question, the tax was found to be unconstitutional, yet the majority party is continuing to move forward. This is inexcusable. The majority party claimed the reason for all the anti-cop legislation last year was to hold officers accountable. Here we have a situation where the courts have declared the tax unconstitutional, the people have declared, through initiatives, that we do not want any further taxes, and yet the people who are supposedly elected to represent us are not listening. They are not holding themselves accountable. It is time we hold them accountable. This is why I am running.
Speaking of taxes, the Democrats chose to spend nearly all of the state's $15 billion in surplus revenue on making the state permanently bigger and more expensive and chose against providing tax relief (even on diapers) to low- and middle- income workers.  How do you believe this money should have been used?
The money should have been used to provide tax relief for all Washingtonians.
For seniors: a property tax break. As housing prices continue to skyrocket many senior citizens on fixed incomes cannot afford to keep their homes, even if they are paid off. If they sell their homes they cannot afford to buy anything else. They created a situation of housing insecurity for vulnerable people in our communities.
Gas tax relief: A bill was introduced to eliminate the state gas tax, approximately 49 cents per gallon. This would have had an immense impact on the low- and middle- income workers. Many of those workers are employed in off peak hour jobs so riding a bus is not really an option. They have to drive to work but now it is almost unaffordable to drive to work.
You have been involved in the efforts to assist those in Whatcom County who have been impacted by the flooding that took place last November.  From what you have seen, do you have any thoughts on how government can improve its response?
Our dairy farm was in the flood plains south of Lynden. The lesson I learned is out there, in the middle of the night, when the barn iced over or the floods came, it was not the government that saved us but our neighbors. Whatcom County has been through one of the most devastating floods in history and their neighbors showed up. We have all
seen the heroic actions taken by the neighbors in Whatcom County to save those trapped by flood waters. The monumental clean up days where people from all over the state showed up to clean up. Out of devastation we saw humanity and the spirit of the people who have made America the greatest place to live.
Having worked in government for 25 years I learned the government often works too slow. Having to check in with multiple interested parties to get one thing done leads to bottlenecks and slowdowns. Our current government has created a situation where people have unrealistic expectations, fostered by false promises, made by those currently in the majority in Olympia.
The government needs to provide a framework within which we can thrive. But as we have seen in Whatcom County, we thrive and shine when we come together as neighbors. Too much top-down authority leads to less creativity and innovation, and unrealistic expectations.
I have found throughout my career having those courageous conversations about realistic expectations is how you truly empower people.
For more information on Tawsha and her campaign, please visit the website: www.tawsha.com or send an email to: [email protected]