Shift's Newsmaker Interview is with Stephanie McClintock, the GOP candidate for the open House of Representatives seat in the 18th Legislative District (Clark County). In the August primary, McClintock won the "test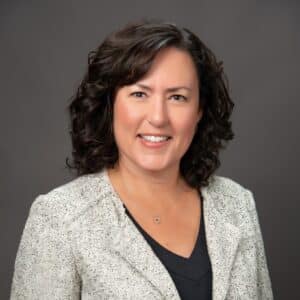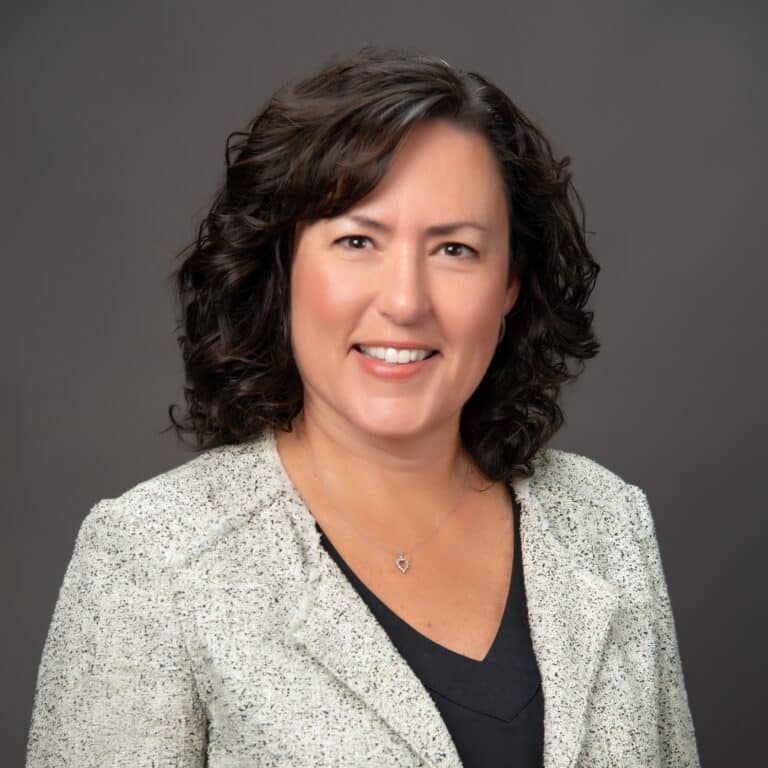 run" against her Democrat opponent (who is heavily financed by the government employee unions) by over 5%.  She is a mother of two college-aged sons and a former Battle Ground School Board Member. She currently works as a public relations specialist for a grain export company and she and her husband previously owned/operated their own small business.
In her interview, McClintock, who is the daughter of a police detective, states that the legislature needs to repeal the Democrats' anti-police laws that were jammed through in 2021.  She states her opposition to the Democrats' poorly conceived and expensive Long Term Care payroll tax and her frustrations with Governor Inslee's secret negotiations with his political contributors in the government employee unions.  She shares her thoughts on a new I-5 Columbia River bridge and on Governor Inslee's attempt to remove the clean energy provided by the Snake River dams (it would also eliminate barge traffic and force thousands of trucks onto already crowded roadways). She then concludes the interview by providing an excellent book from Erik Larson as her current favorite.
First, please tell us about yourself and why you have decided to run for the Washington State House of Representative.
I've lived in Clark County for almost 25 years now, my husband and I chose this area to buy a home and start a family, we have 2 sons that are both in college.  I work for a local grain export company in public relations for 6 years now and prior to that I spent 10 years in human resources.  I spent a few years as a stay-at-home mom, and my husband and I also owned a small business for 6 years that we have since sold. I served on the Battle Ground School Board from 2013-2017, participated on the board of the Battle Ground Education Foundation, was chair of our local Republican party in 2012 and have been a volunteer on our local high school boosters for several years.
I decided to run because I have spent many years volunteering in this community and doing what I can to make it a better place for everyone who lives here.  The issues we are facing that need the biggest change are coming from Olympia, I believe that this is how I can best serve the community and represent our families.
You state on your campaign website that if you are elected you "will support the men and women of law enforcement."  What specifically will you do to improve public safety in our state?
The state legislature passed bills in 2021 which greatly inhibit law enforcement's ability to use several reasonable and proven methods of protecting our communities.  For example: police cannot pursue a suspect in a vehicle without probable cause, even if officers believe they have the suspect and criminals know this.  Retail theft has nearly doubled in the last year, car theft is through the roof and our communities are not the safe place they once were because of these new laws.  These laws need to be repealed so law enforcement can do their job.
The Democrats pushed the implementation of their poorly designed Long-Term Care plan and payroll tax until after the election. What are your thoughts on this new tax?
I do not support LTC and see it as just another way for the state to collect money from taxpayers.
One of the long-time issues in Southwest Washington is the construction of a new I-5 bridge over the Columbia River.  Do you believe the current process is moving in the right direction and what concerns are you hearing from voters on this issue?
I believe we need a new bridge and so does many residents in the 18th LD that I have spoken with on this issue.  I believe the current process can move in the right direction if they listen to what the people want which is an additional lane that relieves congestion and public transportation that makes fiscal sense.
It was announced last week that in his secret negotiations with state employee unions, Governor Inslee has handed them two more pay raises, the easy ability to collect $2,000 in bonuses, and forced Washington taxpayers to fund more of the government employee's health care costs. What are your thoughts on the governor denying taxpayers tax relief and instead using the state's surplus revenue to benefit his political contributors in the state employee unions?
I represented the school board on the negotiations team with the teachers union back in 2015 and I believe that all union negotiations with public funds should be made public and not secret.  When you are negotiating with tax dollars, transparency is needed and that is how you can earn trust.  I don't have an issue with being fairly compensated (not overly compensated) and like any employer, retention is important to continuity in the workplace.  I do take issue with secret negotiations, bonus for vaccination, and the fact that the union is a top donor to the governor.  I support tax relief for all taxpayers as well as putting money in the rainy day fund with surplus funds.
You have experience working in the state's grain industry.  What are your thoughts on Governor Inslee pushing the idea of removing the Snake River dams and the clean energy they provide?
I am not in favor of removing the Snake River dams.  SW Washington gets 40% of its electricity from these dams and hydropower is a clean energy source.  As you mentioned, I work in agriculture for an export company and all the wheat we purchase from growers in Eastern Oregon and Washington is moved to our export terminal in Vancouver by barge along the rivers.  It would take approximately 134 semi-trucks to move 1 barge full of wheat along Interstate 84. I am in the business of feeding the world and removal of the Snake River Dams would negatively impact that.
What is your favorite book?  Why?
My favorite book is the one I last read, In the Garden of Beasts by Erik Larson.  I enjoy learning something new with some history and a bit of politics.  This book is about America's first ambassador to Hitler's Germany in 1933 and I found it fascinating.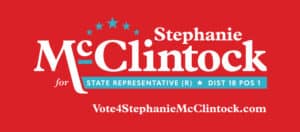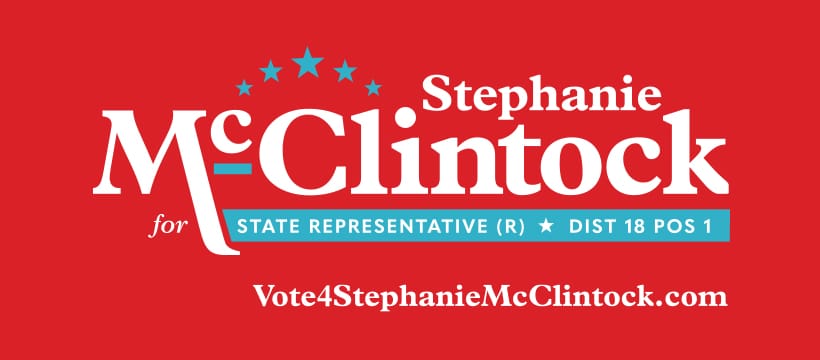 For more information on Stephanie McClintock and her campaign for the Washington State House of Representatives, please click here to visit her website.