Newly uncovered documents by Shift Washington show Spokane's newest homeless shelter operators may have a criminal past. In a surprising move, newly formed charity Jewels Helping Hands was awarded operation of Spokane's newest warming shelter, being selected over longtime shelter operators The Guardians and the Salvation Army.
Not much was known about this new charity until now. Incorporation papers filed with the Washington Secretary of State's Office reveals the charity was only formed in June of this year, by Jason Green serving as the registered agent.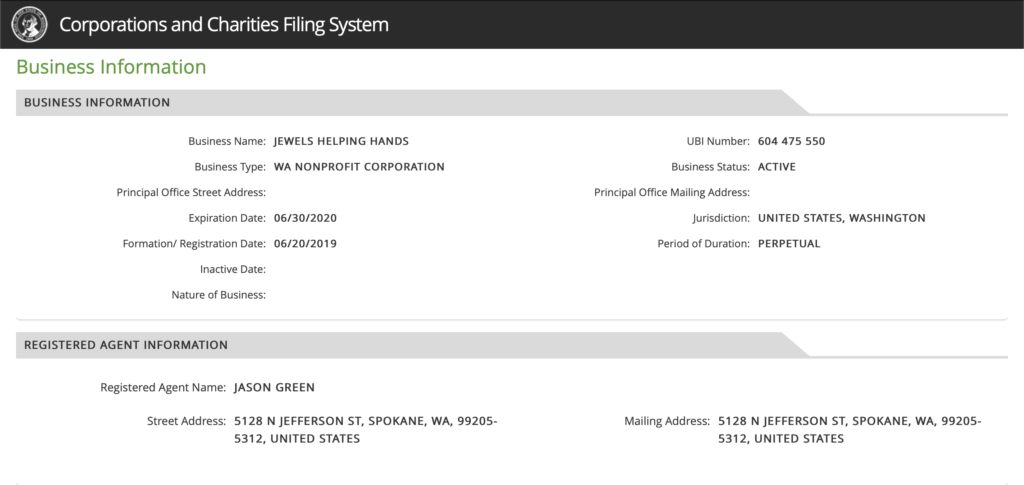 Had the City of Spokane done it's due diligence in researching Green, they may have discovered his past includes working for nine years as the Vice President of Finance for U.S. Foods. A title he still proudly displays on his public LinkedIn profile.
But Green was convicted by Federal agents in an embezzlement scheme of stealing nearly $500,000 as the Vice President of U.S. Foodservice. He was sentenced to serve 30 months in prison and pay $496,845 in restitution.
Green pleaded guilty to mail fraud in a scheme agents say involved filing fake expenditures for work that was never done. Green was accused of conspiring to commit fraud with his friend, Jimmie Dillingham. Federal agents say Green changed computer codes in the accounting records to conceal the fraud. In one part of the scheme, the men invented a security company and submitted phony bills for work it allegedly did at a Clark County warehouse. Green used his access to US Foodservice accounts to cancel the contract with a legitimate company and instead steered the business to Dillingham's company. The warehouse property was later sold. After the men submitted the invoices for payment, Dillingham would deposit the checks and share the funds with Green.
Both men gambled significant amounts of the embezzled money at area casinos.
In sentencing Green, U.S. District Judge Ronald B. Leighton told him, "This offense is serious, it tears at the fabric of society . . . [it is the type of offense that] has a corrosive effect on people who didn't have your opportunity. You were blessed. I can't see the motivation."
The signing of Jewels Helping Hands was strongly supported by Council members Breen Beggs and Ben Stuckart who appear to have had a running relationship with the owners, based on posts made in their Facebook group.