Shift's Newsmaker Interview is with Spencer Hutchins, Republican candidate for the open House seat in the 26th Legislative District (which includes most of Bremerton, Port Orchard, Gig Harbor and most of South Kitsap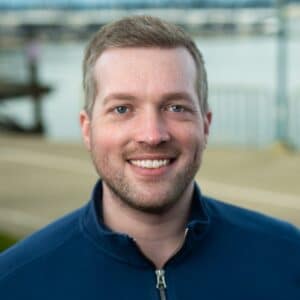 County). The Gig Harbor native and former city councilmember is co-owner of a successful local real-estate company.  Hutchins jumped into the race earlier this year and immediately was able to outraise his likely Democrat opponent by nearly 3 to 1, with nearly all of his contributions coming from individuals who live within the district.  In his interview Hutchins expressed his frustration with the legislative Democrats' "spending spree" with the state's $15 billion surplus, providing no tax relief for low- and middle- income households, and "then had the audacity to demand even more from taxpayers."  Hutchins also states his strong opposition to the Democrats' anti-police legislation which has negatively impacted individuals, small businesses, and even health care workers who have been the subjects of "a rash of violent incidents."
First of all, please tell us about yourself and why you have chosen to run for the Washington State House of Representatives in the 26th Legislative District.
When you live in the same community all your life, you not only understand what makes a place tick, but you also can't help feel a sense of investment in a shared future. I'm a product of the Kitsap Peninsula, surrounded by caring family and friends, mentored by wonderful people, and benefitted by the quality of life we all love here. I have been truly blessed and feel privileged to be able to give back in service.
My wife Christie and I chose to stay here and share our life together in this community, to keep our family rooted here, to build our business here. As we see the startling trends of increased crime and skyrocketing cost of living, we are concerned that our kids' futures offer less stability and opportunity than we were blessed with. When you care about your home, and see it changing for the worse, you have do something about it. That's why we took on this challenge.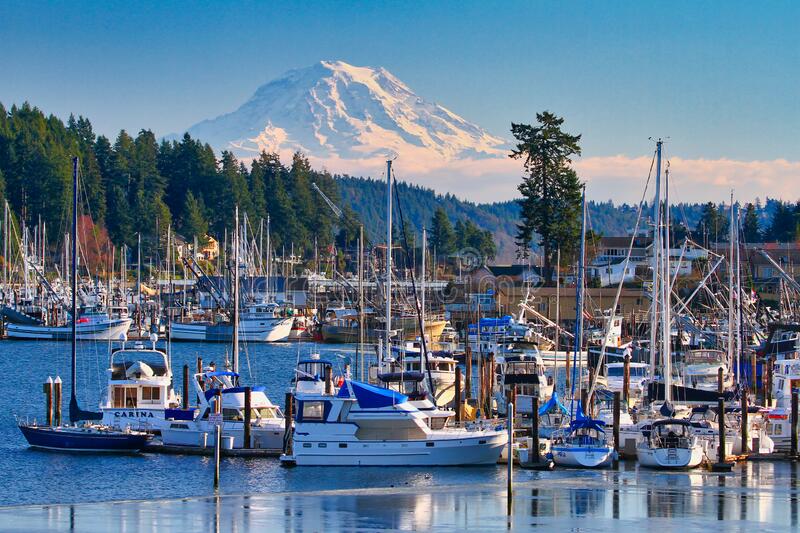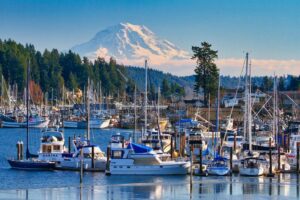 As the co-owner of a local real estate company with offices in Gig Harbor, Port Orchard, and Silverdale, I know Washington can do better at encouraging entrepreneurship and productivity. As a former Gig Harbor city councilmember, I have seen first-hand how the heavy hand of Olympia saddles local communities with burdensome one-size-fits-all regulations and unfunded mandates. And as a volunteer with local organizations like FISH Food Bank, it's obvious that we have many hurting neighbors who, despite record-breaking social service spending, are not getting what they need.
We deserve smart, accountable government. We need to bring balance back to the legislature.
The Democrats who currently control the legislature created controversy when they chose to spend nearly all of the $15 billion in surplus revenue on making state government larger and providing no tax relief to Washington citizens. What would have been your priority if you were serving in the legislature?
Isn't it unbelievable? This year we had a $15 billion revenue surplus – nearly $2,000 per Washingtonian. And that wasn't enough? The legislature went on spending spree, blew through the entire surplus – and then had the audacity to demand even more from taxpayers? It's hard to take. We all know families who are seriously hurting, whose livelihoods suffered dramatically during the pandemic. Where is their budget windfall?
The legislature should have gone into the last session and immediately provided tax relief, reducing the burden of property, sales, and gas taxes. The legislature should have repealed the unconstitutional capital gains tax it created in the previous session and backed away from onerous carbon fuel standards that will only drive up the cost-of-living for all Washingtonians. The legislature should have reversed the glaringly faulty long-term care tax and shrunk the gas tax or at least offered a gas tax holiday. If our state is seeing that big a budget surplus, then we should ask ourselves if we really need to be imposing such taxes. The answer is no.
If elected, my priority will be to hold the taxpayer's money accountable for its results. If we are going to take hard-earned dollars out of the public's pockets, then we owe it to our neighbors to ensure those funds actually achieve the necessary functions of government we all expect and depend on.
Public safety has quickly become a major concern throughout Washington. What are your thoughts on how the legislature can improve public safety in our communities?
The legislature's breathtaking failure to protect our communities is a scandal. Anyone who thinks the conversation about rising crime is just partisan point-scoring or campaign talking points does not understand the reality out there. In talking to our local police and sheriff deputies it is obvious they are frustrated by the lack of support from lawmakers and fatigued by an increasingly dangerous and thankless job. We have to turn things around fast.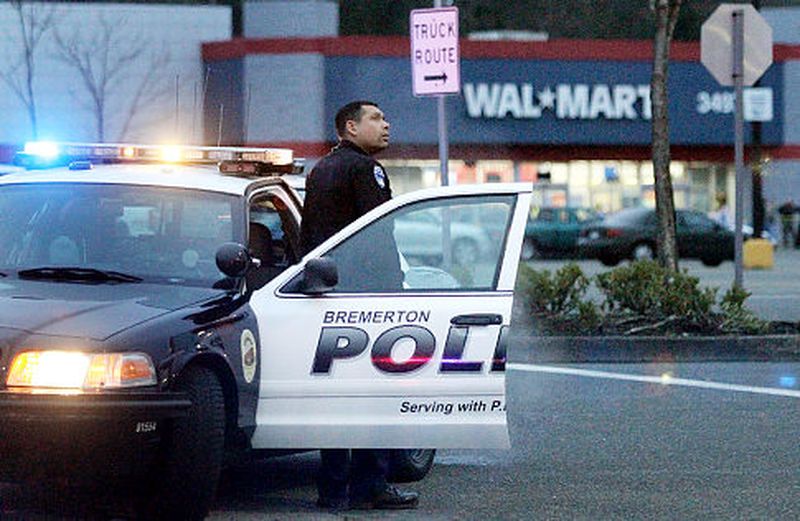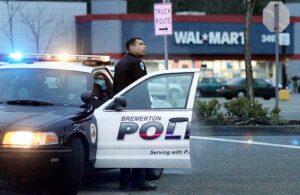 The best way to ensure our communities are safe is to empower our police and first responders to be able to do their jobs. New anti-policing laws have made crime worse. There is no question about it.
Local businesses now have to budget for lost merchandise because they know shoplifters have been enabled to walk out with stolen goods unchallenged. Auto theft is ballooning as criminals are emboldened by the knowledge that law enforcement cannot pursue them. It's not just our storefronts and streetcorners that are affected. People's property is being vandalized or stolen in their driveways. And with drug use on the rise, we are experiencing a rash of violent incidents against health care workers in our hospitals and clinics.
We must repeal the anti-police laws which have precipitated the crime wave in our region. We must fund police departments across the state to ensure they can hire the best and brightest. We have to return to common sense for the good of all.
What are your views on the future of the Democrats' Long-Term Care payroll tax?
I do not buy into the philosophy that every challenge should be answered with a new government program. Long-term care and its costs are complex issues. Complex issues deserve wise, disciplined, and careful legislation. This poorly-designed and ill-fated tax is not that. The long-term care tax will do very little to actually address the issue. I will work to repeal it.
We should all be concerned to see long-term care policy providers fleeing Washington State. An entire private insurance market shut down when this tax was passed. What resulted was less choice and less control for all Washingtonians over their long-term care needs.
And what was put in its place? A tax which Washington voters rejected 63-37% in a recent advisory vote. A tax whose date of implementation has been delayed until late next year to try to sort out the myriad problems. A tax that caused an embarrassing dustup with a neighboring state. A tax whose dismal list of band-aid fixes and exemptions continues to grow. This is bad law, and the people should demand their elected representatives do better.
We do not need another one-size-fits-all sledgehammer solution to a complex question. Whatever problem this tax was aimed to solve, it's obvious the juice wasn't worth the squeeze with all the collateral damage it has already done and will continue to do until it is repealed.
Your website lists transportation as one of your top concerns. What do you believe needs to be done to help our transportation system?
None of the products or tools we use, the dwellings we live in, the food we eat, the amenities we enjoy, and very few of the personal connections we have with our family and friends would exist without a functioning transportation system. We are deeply dependent on our transportation system for our quality of life.
With an increase in urban density and population growth comes a requisite responsibility to improve the quality of our infrastructure and ensure it can meet our capacity needs. At the root of it all is funding.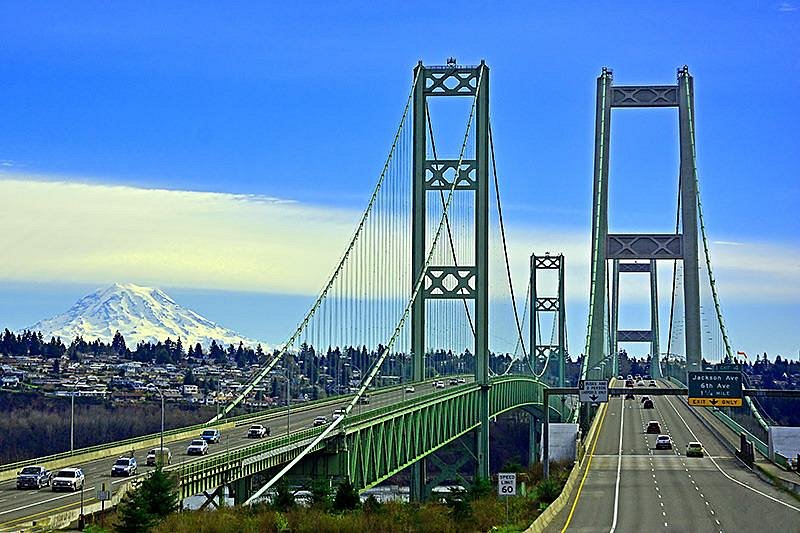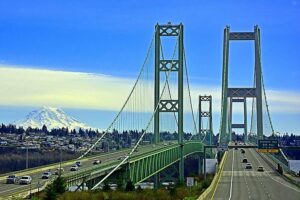 I am troubled that in the last session Democrats chose to push through a $17 billion transportation package on a virtually party-line vote. Their plan raids $100 million per year out of the Public Works Assistance Account over the 16-year life of the package. The PWAA is meant to loan funds to local jurisdictions to repair, replace, or build important local infrastructure. That's $1.6 billion total away from local government infrastructure needs and toward the state's transportation wish list—at a time when the state saw a $15 billion budget surplus. It could have and should have been done differently. As a former city councilman, I believe funds like the PWAA must be safeguarded for their essential purpose.
The legislature must ensure that maintaining and improving our roads and highways is the core priority of our transportation policy. It's important to remember that we can fund our transportation needs without raising more taxes or raiding other dedicated state funds. By directing transportation-related revenues, such as sales taxes on vehicles, away from the general fund into the transportation budget, we can achieve our infrastructure needs without increasing the burden on taxpayers.
We saw how quickly the legislature can blow through a $15 billion revenue surplus via general fund spending. We can't let pet projects and policies win the battle for state dollars over crucial and central transportation infrastructure needs.
What is your favorite book, and why did you enjoy it?
My friends know I can never answer these "what is your favorite" questions. There are always too many good things in life to choose from. Plus, I'm a big nerd who loves books, making this is an even more impossible question! So, in lieu of trying to name a favorite book, I'll talk about the most recent books I've read.
Right now I'm finishing the second volume of Aleksandr Solzhenitsyn's The Gulag Archipelago. I wanted to get through all three volumes this year, so I'm almost there. The Gulag Archipelago is definitely not a book anyone probably "enjoys," but it is timeless in its importance. Being a deep-dive into the degradation and inhumanity of the Soviet system of prison and work camps, it reflects on just how depraved a society can become and how cruelly people can treat each other. I believe we have to study our common history and learn from it, because all of us are capable of both good and evil. This book helps me be truly grateful for the good life we've been blessed with—and I hope inspires a commitment to work together to preserve it.
Prior to that, I read Simon Winchester's Pacific, an interesting review of the "life" of the Pacific Ocean and its economic, political, military, and environmental story since the mid-twentieth century. It is amazing to me how much there is to know about something as elemental to us as the ocean on our doorstep. It was a fun read. The book also had the added benefit of presenting certain points-of-view I disagree with. I always appreciate that, because it helps me broaden my perspective and test my own thinking—and hopefully become a more responsible citizen in the process.
To learn more about Spencer Hutchins and his views, please visit his campaign website by clicking here.
You can contact Spencer by emailing him at: [email protected]
To learn more about House Republican candidates, please visit the House Republican Caucus' website by clicking here.