Our Newsmaker Interview is with the Senate Republican Caucus Chair Senator Judy Warnick. The second term senator from Moses Lake owns a family farm and small business.  She is the Ranking Republican on the Senate's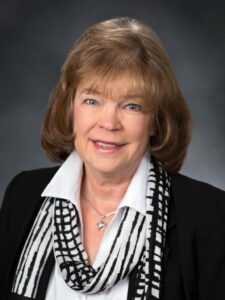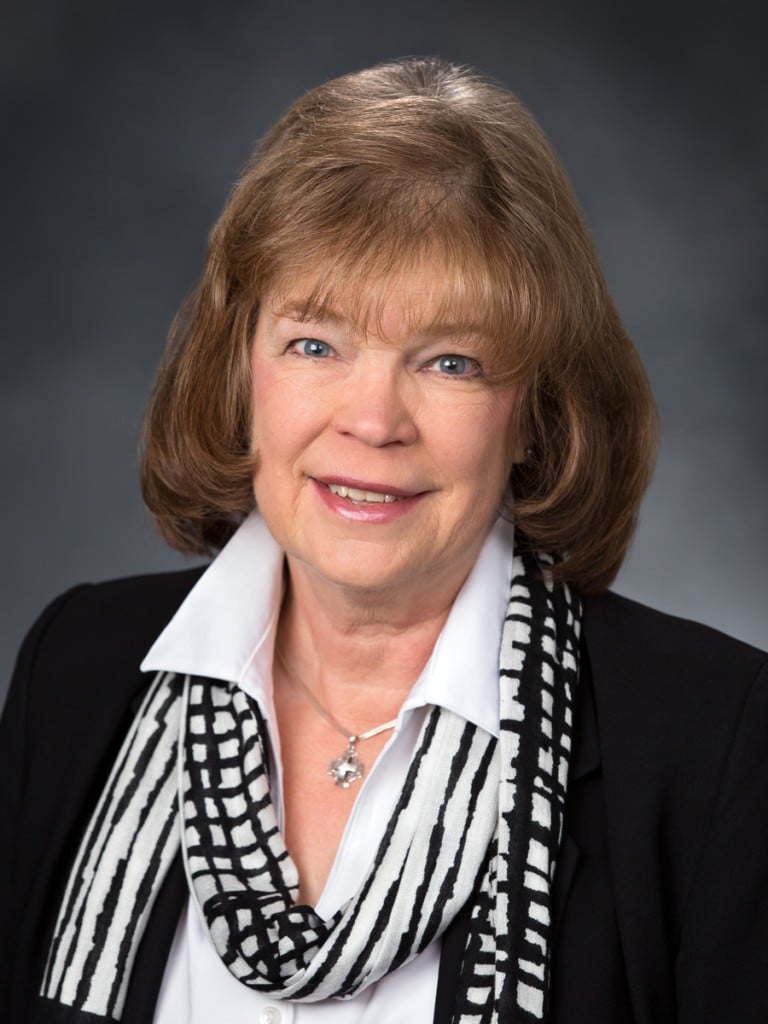 Agriculture, Water, Natural Resources & Parks Committee and serves on the powerful Senate Ways & Means Committee.  The senator provides her thoughts on the many important issues that are currently before the 2022 Legislature, many of which are seeking corrections to the failed policies that Democrat lawmakers had previously enacted ("WA Cares," agriculture wage mandates, "police reform," vaccine mandates, and abuse of emergency powers).  Senator Warnick was critical of the Inslee Administration for its decision to refuse help from Kittitas County to reopen Snoqualmie Pass, leaving tens of thousands of Washington State residents (including herself) stranded from where they needed to be.
It appears most of the work in the 2022 Legislative Session is focused on cleaning up problems previously created by Democrat legislation.  Nearly all Washington workers were relieved that the Long-Term Care payroll tax (to pay for the poorly designed WA Cares program) has been delayed at least a year. What are your thoughts on what should be done?
I serve on the commission that was created by that legislation. I initially was supportive of the concept of having some sort of supports for our neediest residents, but it has become apparent that this bill was not going to be sufficient, the implementation was seriously flawed, and the entire program was financially unsustainable.
Long-term care is incredibly expensive for those who need it, particularly in Washington State. According to organizations that track this, the annual median cost for a skilled nursing facility is more than $100,000 a year. The WA Cares program has a lifetime benefit of about $36,000 if you meet all kinds of other qualifications.
Ideally, we want to help people age in place. It seems that it is politically expedient for proponents of the policy to reverse course now that people are doing the simple math and realizing just how bad of a deal it is. Delaying this program is not sufficient. The Legislature needs to scrap WA Cares entirely and start over with a realistic, fair, and transparent program, if at all.
It has now become well-known that Governor Inslee's Department of Transportation (WSDOT) turned down an offer by Kittitas County to have its snowplows assist in clearing I-90 to allow freight and individuals to travel over the Cascade Mountains. The reason WSDOT gave is because Kittitas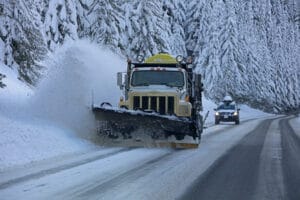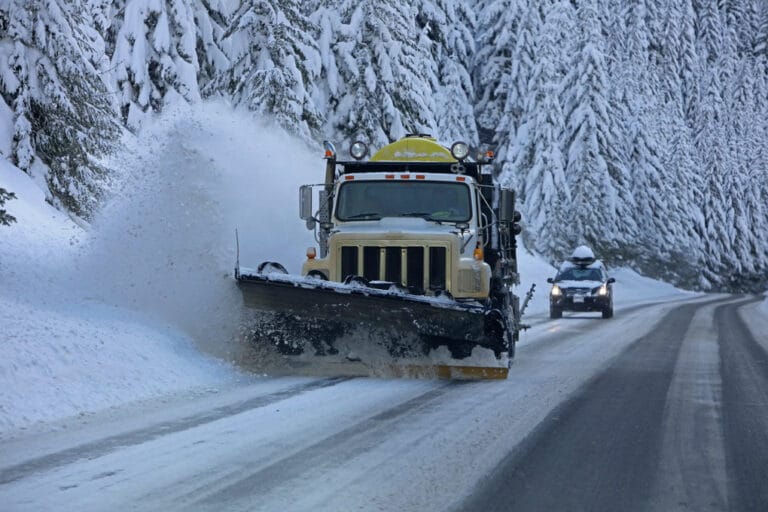 County road crew members had not been subject to a vaccine mandate. What has been the reaction from your constituents over this decision?
My constituents have been pretty clear that they aren't concerned about the vaccination status of a snowplow driver who is alone in the cab trying to clear the roads. During the Transportation Committee hearing we had on this issue, it was apparent that the state transportation secretary was more interested in finger pointing and sticking to an ideological narrative than finding solutions. That's unfortunate.
We have an obligation to the citizens of this state to do the work, keep our roads clear and ensure people and goods can move safely. I was stuck for days in district with commitments in Olympia that I couldn't make. The decisions that were made that put us in this position were extremely short-sighted and unnecessary. The people deserve better.
Many Washington residents have been concerned about the increase in crime that came after the Democrats passed their hastily crafted "police reform" bills during the 2021 session.  Republicans have introduced several pieces of legislation to correct some of the problems with the legislation.  What fixes are most important to you?
I share those concerns and support the "Safe Washington" plan, which includes a substantial list of policy proposals that are focused on victims and community safety and giving tools back to officers to do their jobs. There aren't just a few that I can put my finger on that are most important. What we saw last session was a wholesale dismantling of our public safety system. We need to work to restore that in a transparent way. If I had to choose, I'd say a bill I'm co-sponsoring that give victims of domestic violence a stronger voice in the sentencing process, Senate Bill 5612.
During the 2021 legislative session, urban legislators, nearly all of whom have no agricultural experience, passed agriculture wage laws which severely impact our state farmers.  What corrections do you believe need to be made to that legislation to allow family farms to exist?
The law you may be referring to came about because of a state Supreme Court case. We, as a Legislature, had to do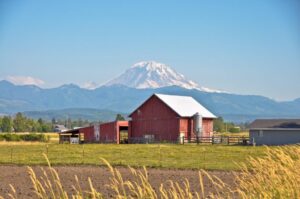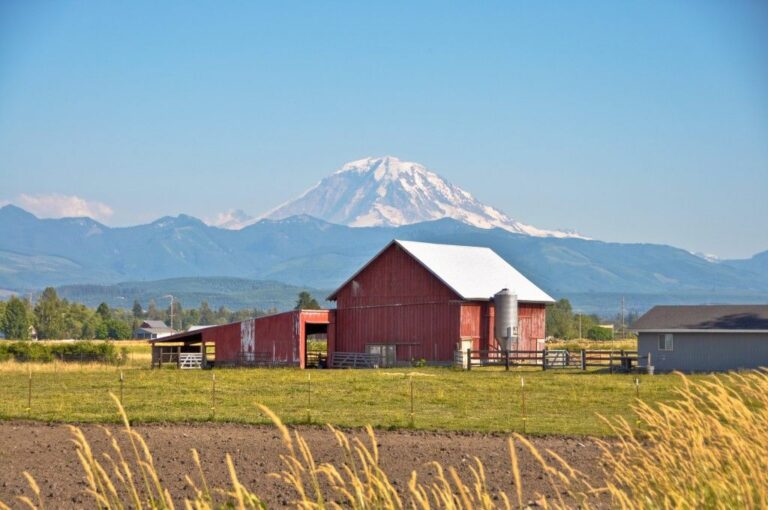 something to ensure our farmers weren't going to be hit even harder, but you are correct. There are too many urban legislators looking to make policies for people they don't even represent. In general, they need to do a lot more listening to those whom their short-sighted policies are impacting.
To me, it's egregious that Seattle-based political consulting firms are giving talking points to Democratic lawmakers saying that farmers are making hundreds of thousands of dollars a year working part-time, or that farmers don't even pay taxes.
Family farms are the backbone of the communities I represent. Global competition and other economic pressures are already wiping out the family farm and we don't need to pile on with more regulations, taxes, and laws from state government.
Do you believe enough Democrats will join Republicans to end Governor Inslee's undemocratic abuse of his emergency powers?  What type of reform would you support?
I'm hopeful, but it seems too little, too late. We've been under an emergency order for nearly 700 days. For over a year, my colleagues and I have been pushing hard to get the Legislature to step up, but Democratic leaders were simply unwilling. I think now, the pressure has finally gotten to them and they're realizing that this is an issue that cuts along party lines. This is about protecting our system of government and restoring the healthy practice of checks and balances. I co-sponsored bipartisan legislation, Senate Bill 5039, which would make all gubernatorial emergency orders subject to legislative approval after 30 days.
Besides the issues we have already discussed, what are your legislative priorities this year?
In the Legislature, I've focused a lot of my efforts on water and agricultural issues. As you may know, last year our state faced a fairly significant drought, but it was difficult to get decision-makers together to address the problems. At the height of the drought declaration, we faced obstacles, even convening the Joint Legislative Committee on Water Supply During Drought. I served as chair of that committee and am working on legislation that frees us to do the important work of helping everyone impacted by drought. I'm focused on building the infrastructure and resiliency needed in our water supply systems to ensure that agriculture can thrive, our ecosystems are healthy, and the processes are fair and transparent.
To learn more about Senator Warnick and to contact her, please visit the senator's official webpage.