Shift's Newsmaker Interview is with the newest (and by far the youngest) member of the Washington State Senate, Senator Simon Sefzik (R – Ferndale).  The senator was appointed on January 11th to serve the remaining year of the l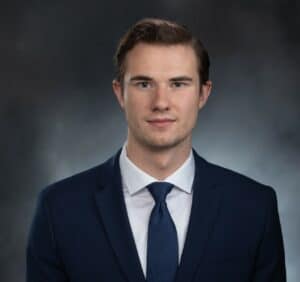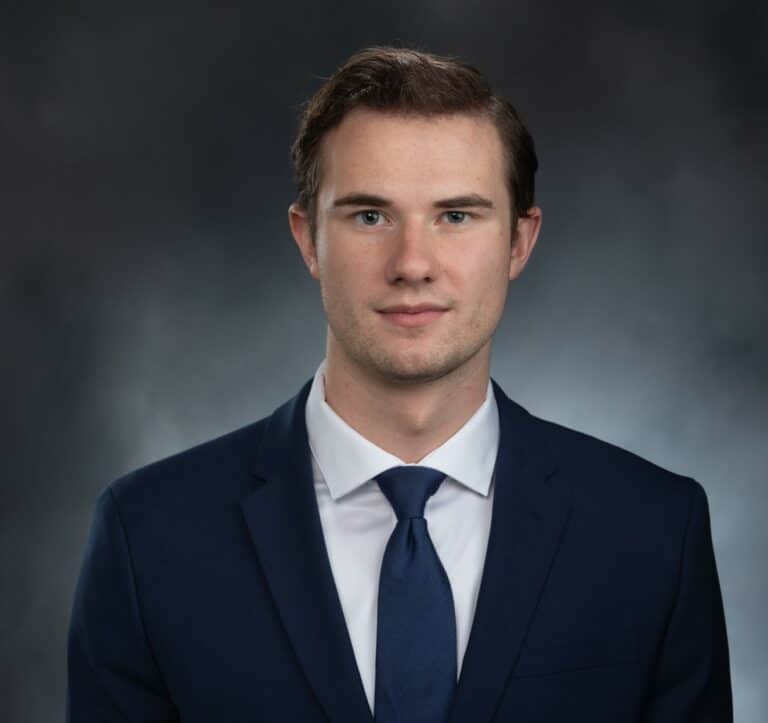 ate Senator Doug Ericksen's term.  Senator Sefzik will face election this November.  The 22-year-old lawmaker was born and raised in Whatcom County, and is a recent graduate of Patrick Henry College in Northern Virginia, where he majored in Political Science.  He interned for the U.S. House of Representatives and obtained a position in the White House before returning home to Ferndale.  In his interview, Senator Sefzik discusses his efforts to help those impacted by recent floods, his proposal to temporarily eliminate the state's gas tax to help low-income workers the most, and his initial impressions of working in Olympia.  On the Democrats' poorly crafted Long-Term Care payroll tax, Senator Sefzik stated it needs to be repealed stating, "When a program is insolvent from Day One, you know there's a problem."
A couple of months ago you likely held no thought that you would be a Washington state senator during the 2022 legislative session. Now that you have been in office for a couple of weeks, what are your initial impressions?
Here's one of the most striking things I have seen. For all the talk of partisanship, most of the legislation that comes before the House and Senate has bipartisan support. Perhaps 80 percent of the bills that emerge from the Legislature are approved with little or no opposition. As divided as we are in this country on so many issues, it is refreshing to see that we in the Legislature can reach agreement. Lawmakers take their duties seriously, and for the most part the Legislature behaves responsibly. We don't hear about that in the world beyond Olympia. What we hear about are mostly the matters of great controversy.
I think you can forgive the Legislature for arguing about matters like taxation, the governor's emergency powers, environmental mandates, business regulation and job creation, effective and efficient government programs, and the role government should play in our lives. We argue about issues like these for hours, and we should. They are among the core issues that define the differences between our two parties. But it is refreshing and altogether impressive that when these debates are over, we can move right on to the next bill, come together like grown-ups and do what needs to be done.
One of your first responsibilities has been to assist many people who have been dramatically impacted by flooding in Whatcom County that began in November.  You have met with those impacted and held a community meeting last weekend to discuss solutions.  What has been your response to help those hurting from the flood damage?
The state's response to the Whatcom County flooding is one of those issues I mentioned, on which I think there is a common interest in finding solutions. This isn't a red or blue issue. I live in Whatcom County, just as my Democratic seatmates do, and the people most greatly affected are our neighbors. Crises like these demand that we set aside our differences and do what's right for the people.
I hosted a meeting at Nooksack Valley High School Jan. 22 to listen to their concerns. I was joined by a panel of local
mayors and county officials. We called it on short notice with little publicity, yet we managed to draw an audience of about 100 people. You could see the pain on their faces. One woman told us about watching salmon swim across her yard. A man told us about silt piled four-to-six feet deep in his neighborhood. He worries that the naturally occurring asbestos in some of our waterways will become an airborne human health hazard when everything dries. People will be clearing gravel and mud from their properties for months and years, and the property damage is tremendous. I'm glad we did it. The people have a right to look their government officials in the eye and ask us what we are doing to help.
We need to do everything in our power to assist the people of Whatcom County in their struggle. That's why I have sponsored SB 5937, which would provide $85 million for local-government flood-recovery efforts in Whatcom County.
In addition, I have sponsored SB 5936, a companion bill in the Senate to a measure introduced in the House by my seatmate Alicia Rule, Democrat of Blaine. This bill establishes a $600,000 grant program to provide short-term financial assistance for farmers, ranchers and other agricultural producers. This will help tide them over with assistance for payroll, utilities, rent, building repairs and improvements, and other needs. Though the initial focus is on Whatcom County flood relief, this program is designed to be extended to other areas of the state, when natural disasters strike. It's a great idea, and I am proud to sponsor this bill in the Senate.
We are continuing to work on this issue, and if people have other ideas about we might do, I hope they will get in touch with my office. I can be reached at [email protected], or at (360) 786-7682.
One of your initial pieces of legislation has been the "Fighting Unaffordable Energy Laws" or the "FUEL Act." Please explain what this legislation would do.
Right now the state has a budget surplus of about $8 billion. Let me tell you what this means. Since the end of the last legislative session in April 2021, our economy has outperformed expectations, tax collections are riding high, and the state's economists are telling us we can count on $8 billion more in taxes than we expected last year. Now, about $2 billion of this comes from the income tax our Democratic colleagues passed last year, and I suspect that either the courts will overturn it or the people will reject it, if they are allowed a chance to vote. But that leaves $6 billion, and that's plenty.
I believe that the citizens of Washington better know how to spend their money than bureaucrats and politicians in Olympia. That's why I'm suggesting that a large chunk of that money be returned to the people, in the form of tax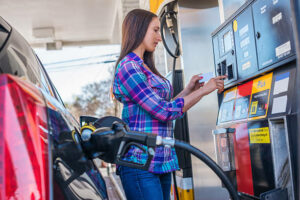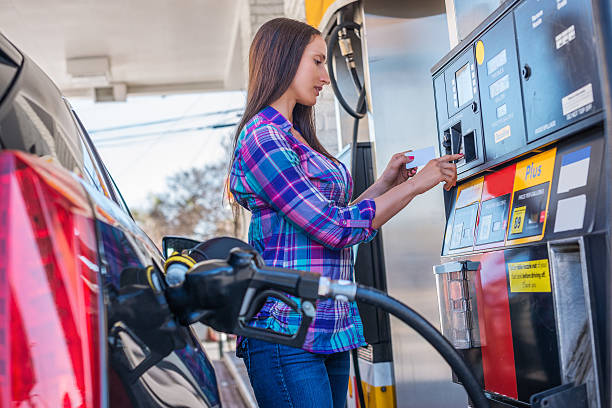 relief – by suspending state fuel taxes for the year (SB 5897).  We would take $1.3 billion of this surplus and use it to keep our transportation budget whole.
Can you imagine the impact this would have on everyone in our state? Rich or poor, we all would share in it. But this reprieve from high gas taxes would be most meaningful for those of lower incomes, who must spend a larger percentage of their income on basic necessities. Few household expenses are more regressive than high-priced gasoline.
The FUEL bill would immediately cut the cost of gas by 49.4 cents per gallon. Here's one way to look at it. If you have a 20-gallon tank, you will save $10 on every fill-up. My Democratic colleagues are proposing a modest three-day sales-tax "holiday," but this holiday from gas taxes would last the entire year.
It seems that much of the work being done by the legislature in the 2022 session is fixing bad policies passed by previous Democrat legislature.  "Safe Washington" is the Republican package of bills which aims to fix the many problems created by the Democrats' "police reform" package passed during the 2021 session.  Are there any bills in the package which you have taken a special interest in and believe should be made a priority to pass?
Public safety is one of the top priorities for Republicans this year, and I get the sense, after being here three weeks, that it's really a matter of damage control. Many of the measures enacted by the Democratic majority last year were poorly thought out and rushed through in the name of ideology. There were so many bills that did so much harm to the cause of public safety that it is hard to keep track of them all, from repealing felony drug-possession laws to early releases for convicted felons doing time in prison. The policing bills you mention are just one part of this disturbing trend, and the result, if uncorrected, is greater crime in the streets. There's nothing humane about our current public safety framework. It hurts the victims of crimes, it handcuffs our law enforcement, and it undermines our ability to punish the perpetrators of crime and give people the help that they may need.
The "Safe Washington" package you mention is a comprehensive approach from House and Senate Republicans that aims to fix the damage that has already been done. We've all read the horror stories since the new policing laws took effect in July. In one incident last year, in the city of Longview, a suspect was holed up in a house, and because the police were prohibited from using a bean-bag shooter to break windows in order to lob in tear gas canisters, they were reduced to throwing rocks. Can you imagine? You have to get pretty close to throw a rock, and here we had a suspect inside armed with a gun. Not only do these policing restrictions show disrespect for those who put their lives on the line to keep our communities safe, they put their lives at greater risk.
One proposal of particular interest to me is restoring the "reasonable suspicion" standard for police pursuit, rather than "probable cause." This at least should eliminate the embarrassment of police forced to sit on their hands while suspects flee the scene of a crime.
Democrats are pushing to have their poorly developed Long-Term Care payroll tax delayed until after the 2022 election.  What are your thoughts on what needs to be done with the WA Cares program and the Long-Term Care tax used to pay for it?
We need to junk it and go back to the drawing board. When a program is insolvent from Day One, you know there's a problem. WA Cares was flawed in conception, bungled in execution. We have an involuntary payroll tax on every worker in the state who failed to obtain better private insurance before the deadline. Many who pay in will never be able to collect a dime, including those who move out of state or are less than 10 years from retirement. The benefits are so skimpy they can hardly be called meaningful.
Even as this program launches, our colleagues are conceding that an enormous tax increase will be needed to make it work. Our first major debate of the session took place Wednesday on this issue. Republicans voted with Democrats to delay imposition of the tax until July 2023 – money already collected would be returned. But the prospects that this program can be fixed are dim. I like the proposal from Sen. Mark Schoesler, SB 5503, which would repeal it and study private-market alternatives that no doubt could do a better job.
For more information on Senator Sefzik, please visit his official website.