This week's Newsmaker Interview is with fifth generation wheat farmer and five term Washington State Senator Mark Schoesler who serves the 9th legislative district which encompasses the Southeast corner of the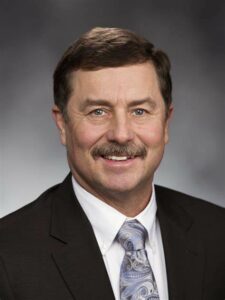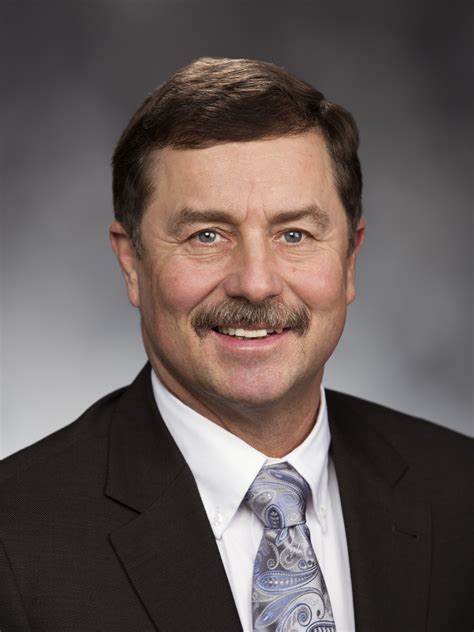 state. Last year the Ritzville native announced he was stepping down after eight years of being the Senate Republican Leader. In his Shift interview, Senator Schoesler speaks earnestly about needing to educate liberal legislators on the impact their regulations and taxes have on the state's agriculture community and our farmer's ability to compete in a world market. Senator Schoesler is pessimistic about Governor Inslee ever giving up emergency powers and believes many of the Democrats most extreme measures were the result of the public being locked out of the 2021 legislative session.
First of all, as a wheat farmer, how are things for you and others in the industry after the dry summer?
There have been significant impacts, including lower yields at harvest. Farmers also are facing challenging if not impossible planting conditions now.
The 2021 legislative session was a tough one for many in agriculture due to liberal urban lawmakers imposing more rules on farmers.  Do you believe there is an opportunity during the next session to fix the new farm workers' overtime laws that were passed?  Also, what more can be done to educate urban legislators of the negative impacts their laws have on the rural economy?
The agriculture overtime rules are devastating because they don't take into account the concept of seasonality, or the other unique benefits offered to many farm workers – such as housing, insurance, use of a vehicle to drive to and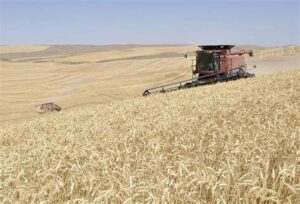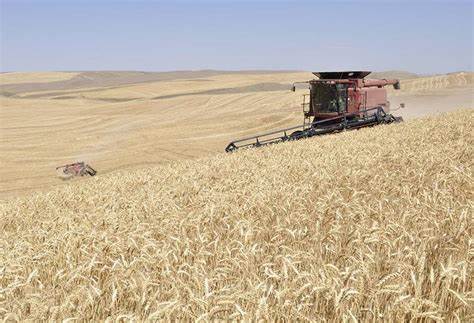 from work, and gifts of produce and/or livestock – that their urban counterparts do not enjoy.
I'm skeptical that the urban-liberal majority in the House and Senate would revisit this issue next year. As a friend in the timber industry told me many years ago, Washington agriculture will be like our state's timber industry has been for several years: an industry that, to survive, constantly needs to educate others – especially those in political power – just for them to understand that industry's importance. How many Amazon or Microsoft employees have their housing provided by their employer? Or a vehicle for going back and forth for work?
What are your thoughts on the Democrats' state income tax on capital gains?  How will this impact family farms?
It's unnecessary, and unconstitutional, and the product of pure political opportunism.
Family farms aren't big enough to take advantage of the tax breaks that large, multinational companies use to avoid certain taxes, though farmers do frequently incorporate, just like other small- and medium-sized businesses. The new income tax on capital gains does not provide a clear exemption for agriculture, which is why the Washington Farm Bureau joined in the lawsuit filed against it. There clearly are flaws in the tax, otherwise the Farm Bureau would not be involved in that lawsuit.
Do you see any end in sight for the governor's emergency orders?  Do you think there are enough Democrat legislators who understand how one-man rule of the state for nearly 600 days goes against the democratic principles on which our government was founded?
I believe our governor enjoys these powers too much to give them up. He enjoys his emergency order powers so much that he might stick with it for the rest of his term. I would like to ask my Democratic colleagues how they would feel if it was a Governor Culp governing by executive order or what is basically a dictatorship. The Democrats' party discipline is amazing. Privately, they have concerns about Governor Inslee's emergency order powers, but publicly they don't speak out against the governor.
The 2021 legislative session was unique for you for many reasons.  First, nearly all business was conducted remotely.  Also, you stepped down from being the Senate Republican Leader after eight years.  What was it like not having those responsibilities as well during the session?
It was a case of the Legislature being locked down and the public being locked out, which allowed for the Democrats' liberal agenda to be locked in and passed this past session. The public somehow needs to have greater access to the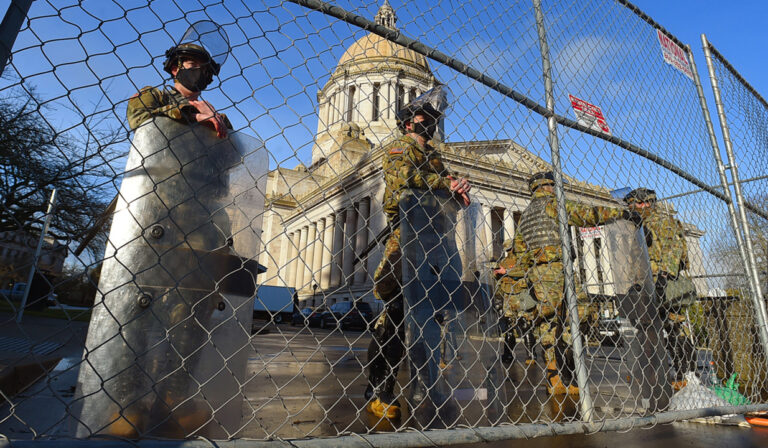 Legislature when it is in session. Hopefully, next session will be better.
It was not fun being leader during the 2020 session when COVID was fast approaching. Now, there were times during this year's session when I missed being leader, but I enjoyed having time to work even harder for my constituents because I wasn't having to also focus on the state as a whole. Since stepping down as leader, I've had time to reflect on my years of being in leadership and working with Senators Rodney Tom, Linda Parlette and Randi Becker, and thinking about the good things that happened in the Legislature during those years, and the potentially bad things that did not happen. When I stepped down late last year, I said I wanted to do more things like hunting and fishing and spending time with our grandchildren. I'm happy to report that it's working!
Looking forward to the 2022 legislative session, is there anything specific you would like to see passed?
I would like to see the long-term care tax abolished or at least made voluntary. I would really like to see my school maintenance accounts bill, Senate Bill 5202, passed into law. That's a bill my constituents and supporters like. Every school group is on board with this maintenance fund proposal except the WEA. Administrators and directors like it because it's voluntary. The third thing I'd like to see passed is some common-sense changes to the new farm worker overtime law. My own farm workers are paid double during harvest. I provide housing and utilities for my farm workers, but then I also have to pay a lot of overtime?
To learn more about Senator Schoesler and his legislative priorities, please click here to visit his official website.