Shift's Newsmaker Interview is with Senator Mike Padden (R – Spokane Valley), the Ranking Republican member of the Senate's Law & Justice Committee.  The senator is a graduate of the Gonzaga University School of Law, and he served as a Spokane County District Court judge for 12 years prior to becoming a state senator in 2011.  Senator Padden represents the 4th Legislative District, which includes the cities of Spokane Valley, Liberty Lake, Colbert, and the rural communities of Northeast Spokane County.
In his interview, Senator Padden discusses his efforts to reform the Democrats' "ridiculous" restrictions on police pursuit and the Democrats' current "misguided" legislation to prohibit police officers from stopping vehicles with expired tabs or faulty equipment, and from pulling over drivers who have suspended licenses or outstanding warrants.  The senator states his opinion that the legislature must make drug possession a Class C felony and reverse the Democrats' disastrous 2021 legislation which essentially decriminalized possession of such lethal drugs as fentanyl, meth, and heroin.
Senator Padden also describes his efforts to improve housing availability and to oppose legislation to make assisted suicide even easier in Washington State. Finally, the senator provides his thoughts on the state budget and why there is plenty of money available to provide tax relief to lower- and middle- income workers, if only Democrats were willing to reduce taxes.
Last week the Democrats on the House Community Safety, Justice, and Reentry Committee significantly watered down the House legislation to reform police pursuit restrictions (HB 1363). What are your thoughts on the current form of the bill and how does it differ from the reform bill (SB 5034) you have introduced?
House Bill 1363 is a legislative vehicle on this issue that can be improved as session continues. HB 1363 as it is now written would give officers the ability to pursue under reasonable suspicion of a violent offense, sex offense, assault involving domestic violence, an escape, or driving under the influence.
My proposal, Senate Bill 5034, is different than HB 1363 in that it would allow for police to purse any felony crimes and DUIs, as well as gross misdemeanor crimes. Senator Manka Dhingra did not allow a public hearing on SB 5034.
Our state is in a ridiculous situation now regarding the vehicle-pursuit law. Law-enforcement officers are limited on when they can pursue a suspect, and criminals know that, so they are committing more brazen crimes and then speeding away from police knowing that officers won't pursue them. I heard from a law-enforcement officer that there was someone who even called the police while being pursued and said he should not be pursued. No wonder we have an auto-theft epidemic in this state.
Senator Manka Dhingra (D – Redmond) has co-sponsored legislation (SB 5533) which would keep the current disastrous police restrictions in place and then form a "work group" to study the issue further.  Is this bill the best response at this time?
Absolutely not. Senate Bill 5533 is not a real solution. It just kicks this problem down the road for another 18 months by creating a work group instead of passing a bill that takes meaningful action now.  The inability of police and other law-enforcement officers to pursue criminals is a key reason why crime has increased in Washington. We need action. Doing nothing more than a study is exactly what the criminals would want.
The 2023 legislature is also looking at reforming the state's drug possession laws.  What should the legislature do to keep our communities safe and help those who have drug addiction?
There have been several bills introduced this session to address the problem created by the state Supreme Court's Blake decision in February 2021, in which the justices ruled Washington's felony drug-possession statute was unconstitutional because it criminalized possession even when a person did not knowingly have drugs.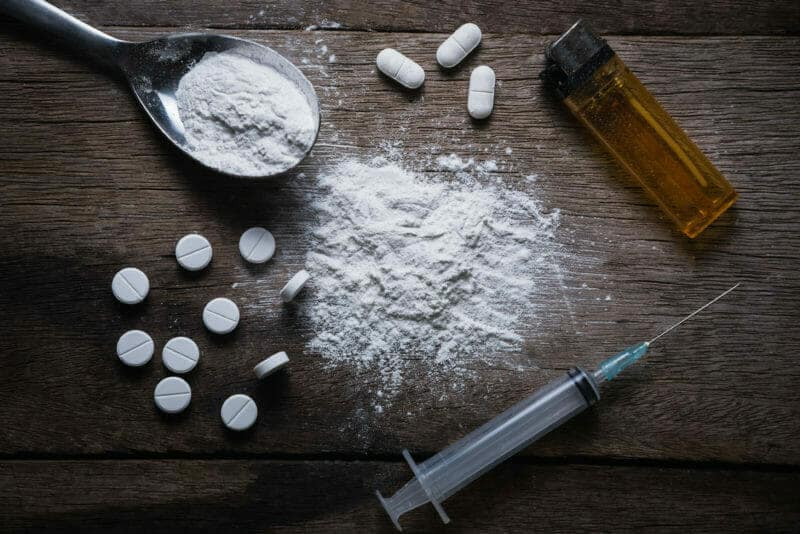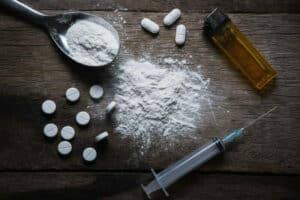 Two months after this ruling, the Legislature passed Senate Bill 5476 as a temporary fix. This law reduced the criminal penalty for possessing an illegal drug like fentanyl, heroin and methamphetamine from a felony to a gross misdemeanor. It has been a disaster. In practice, it has decriminalized hard drugs like fentanyl.
The law created by SB 5476 expires this year, so we need to take new action this session. There needs to be proper leverage to get drug offenders into treatment. A gross misdemeanor charge won't compel them to get into treatment as much as a felony charge. That's why I introduced Senate Bill 5035, which would make possession or use of illegal drugs like fentanyl, meth and heroin a class C felony, with opportunities for drug court participation. However, the Senate Law and Justice Committee did not pass SB 5035. In one of the Law and Justice Committee meetings, I offered an amendment that would have added some of the best parts of my bill along with the best parts of some other drug-possession bills, but the amendment was defeated along party lines.
Drug gangs have become emboldened, and they are committing more crimes and expanding their territory. In my district, they even put tagging graffiti near the Idaho border to mark their territory. This problem really has gotten out of hand.
As you know, Washington State is last in the country for housing availability in the country. Last week the Senate passed your bill (SB 5058) to make it easier to construct small condominium developments. How will this help the housing market and what more needs to be done to make housing cheaper?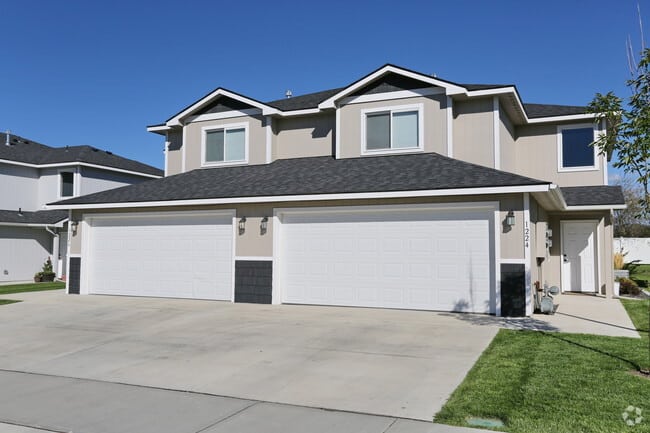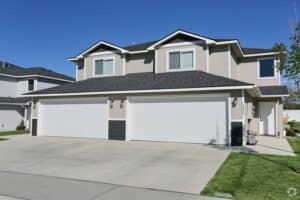 Senate Bill 5058 would allow people to have entry-level access to home ownership and build equity and be a more vibrant part of their local community. The top way in which small businesses are financed is from an equity loan from a condominium or a family home.
Washington has one of the lower homeownership rates in the nation. This bill would help change that. It gives incentives for construction of 12-unit, two-story condo projects.
We need to reform the state Growth Management Act, which was passed by the Legislature more than 30 years ago and is outdated in some ways. The legislature also needs to ease some of the regulations and red tape that add to the cost of housing construction.
SB 5179 would make it easier for assisted suicide to be performed in Washington State. You have stated that you oppose this bill.  What are the reasons behind your opposition?
Basically, I believe it is wrong for the legislature to pass a law making it easier for some patients to seek assisted suicide.
As many testified during the public hearing on SB 5179 a few weeks ago, this bill would do more harm than good. It would further normalize suicides and remove safeguards that are in the law to protect vulnerable patients. The current waiting period allows people the time to reflect and change their mind, but this bill would cut down that time drastically. The terminally ill have declining decision capacity, which can impair their ability to make the decision to end their life. Vulnerable patients might make rash decisions and a bad day could be their last day. This bill would increase assisted suicides and worsen the existing law. The bill would remove the requirement for a second medical opinion.
Many groups oppose SB 5179, including Disability Rights Washington, Human Life of Washington, the American Medical Association, Washington State Medical Association, Alliance for Hippocratic Medicine, Physicians for Compassionate Care Educational Foundation, Patients Right Action Fund, Washington State Catholic Conference, Family Policy Institute of Washington, and many others. We should be listening to them.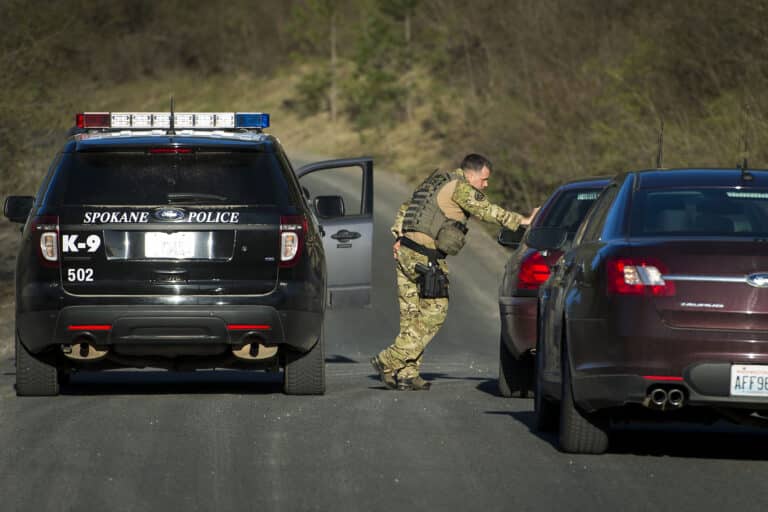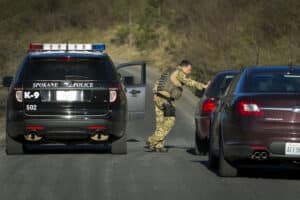 What are your thoughts on the Democrats' HB 1513, to prohibit police from making traffic stops due to several misdemeanor infractions?
This bill is totally misguided. Many major crimes have been prevented and many criminals on the loose have been arrested because of an initial traffic stop. Not only that, but there is a reason why we have these laws on the books to begin with. If you are not able to enforce these laws, why have them? If we keep police from making traffic stops, it will result in even more crimes in the future.
This week there was more focus on the state's budget.  What are your budgetary priorities?
My top budget priorities this session are public safety, education, housing and transportation. I've shared some ideas on the operating budget with the leaders in the Senate Ways and Means Committee.
Another goal is tax relief, especially property-tax relief. People have been receiving their property-tax bills in recent weeks and are shocked to see how much higher their property taxes are now.
The state has a surplus of about $6 billion. That's more than enough to support some form of tax relief.
For more information on Senator Padden or to contact his office, please visit his official website.