This week's Newsmaker Interview is with second term State Senator Brad Hawkins (R – East Wenatchee) who is the ranking Republican on the Senate's Early Learning & K-12 Education.  In the debate over state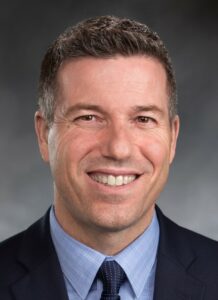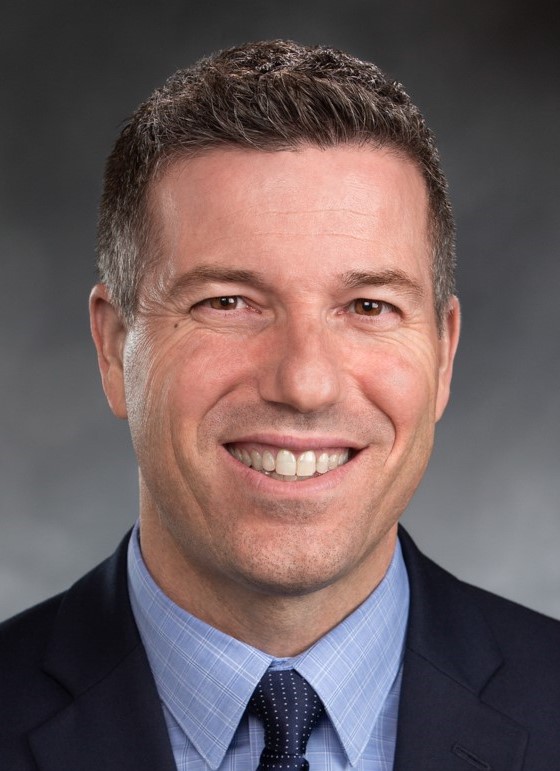 Democrats attempting to force school districts across Washington to teach the very controversial Critical Race Theory to our children, Senator Hawkins expressing concern that "our communities are gradually losing their ability to guide the decisions of the school boards they elect."  Senator Hawkins has also become a leading advocate for the development of clean hydrogen power, which could provide a significant economic boost to Central Washington. In his interview, Senator Hawkins shares his views on these topics, and his thoughts about the lawsuit to stop the Democrats' state income tax on capital gains, the governor's never-ending use of emergency powers, and his recent survey of his Central Washington constituents over Governor Inslee's vaccine and face mask mandates.
The historic lawsuit by Washington State citizens against the Democrats' state income tax on capital gains is taking place in your district at the Douglas County Courthouse.  What are your thoughts on the tax? 
The capital gains tax has been a concern of mine for the past several years, and it finally advanced through the Senate this year. In the past, the Senate has been a helpful backstop against many new tax ideas. In recent years, either Republican senators or conservative Democrats helped block this particular tax, but I'm afraid the narrow approval in the Senate shows that the once-strong Senate firewall sadly no longer exists to protect Washington citizens from any type of new taxation. The measure does nothing to reduce regressive taxes in our state. It just adds a new, additional tax.
Variations of this tax have been considered in the judicial branch before. The Internal Revenue Service considers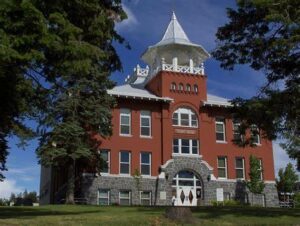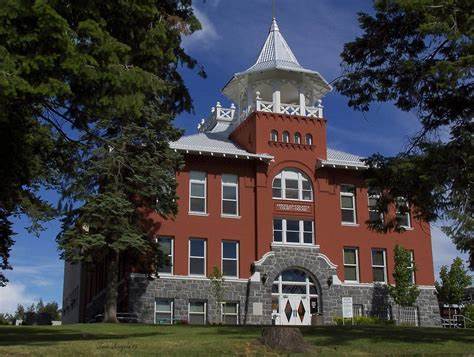 capital gains to be income, and the state Supreme Court has long held that income is "property" and property must be taxed uniformly, not at graduated rates. However, our current state Supreme Court seems very tax friendly, which is probably why the bill was advanced this past year, despite our state not actually needing its revenues. If it is upheld, the exemptions will eventually be whittled away over time to the point where we are all impacted, regardless of our income. The first challenge in Douglas County is the starting point, but I fully anticipate it advancing to the state Supreme Court.
As the Ranking Republican on the Senate's Early Learning & K-12 Education Committee, you have become very involved in the public debate regarding Critical Race Theory.  What are your views on this?  How can parents get involved in the discussion?
The national debate about "Critical Race Theory" has come on quite quickly, it seems, over the past year. While I'm still learning about the theory, in short, I reject the idea that Washington state and its institutions are inherently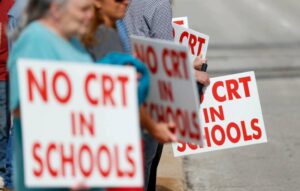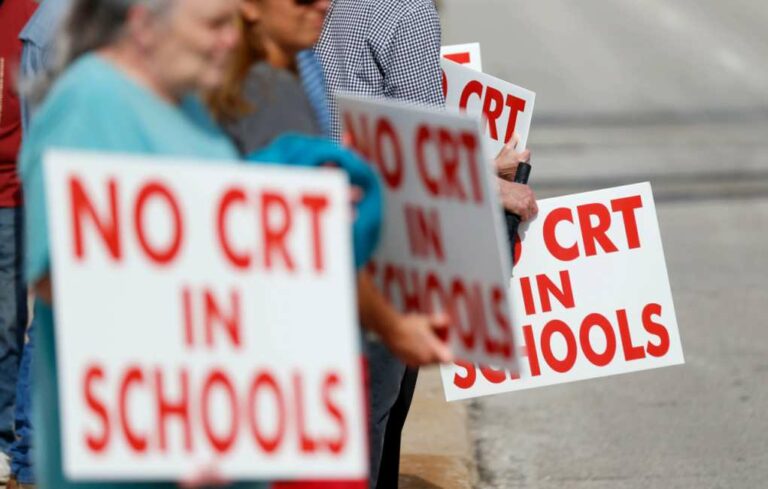 racist.  One of the big debates in the Legislature was Senate Bill 5044, which does not reference a definition of Critical Race Theory, but many opponents of the bill have attributed its contents to that term. I voted against the bill, but it was approved after much debate.
The new law will expand existing cultural competency standards to include new "cultural competency, diversity, equity, and inclusion" standards for school districts. These new standards – developed by non-elected agencies and organizations – will become a part of many different school district operations. The bill also mandates trainings for school boards and staff, including dedicating one of three state-funded professional learning days for staff training on cultural competency, diversity, equity, and inclusion. Senate Republicans offered multiple amendments to the bill, with the vast majority not adopted.
State actions during the COVID pandemic and in recent years at the Legislature have called into question the long-held authority of our locally elected school boards. As a former school board member myself, I took great pride in working with community members, school administrators, and board colleagues to assist the Eastmont School District during difficult times. Local control guided my work, but many recent state actions have demonstrated an erosion of this control, including requirements of Senate Bill 5044. More directives are likely on their way in the years ahead given the makeup of the current Legislature. Regardless of whether people support Senate Bill 5044, locally elected school boards should be allowed to seek public comment, engage in community dialogue, and make their own decisions.
In many ways, unfortunately, our communities are gradually losing their ability to guide the decisions of the school boards they elect, despite the significant taxpayer investment directed to their schools. In my opinion, this approach to governance – more statewide mandates and less local control – is fundamentally flawed. Parents should actively get involved regarding the implementation of this bill in their school districts along with many other decisions. School districts are local governments like cities and counties, not state agencies. It's frustrating that the state is making so many decisions for our school boards from far-away Olympia. It's a troubling trend.
North Central Washington has quickly become a leading area for the development of hydrogen energy. What can the state do to help develop and promote hydrogen power?
North Central Washington has provided tremendous leadership and innovation on clean energy over many years, but we don't often get credit for it. The region has tremendous potential to build from its legacy hydropower resources to lead the state – and potentially the entire western United States – on clean hydrogen solutions. Hydrogen is a gas that can be created from a process that uses electricity to separate hydrogen and oxygen molecules in water. It can be used for many industrial purposes and also as a clean transportation fuel. Back in 2019, I sponsored and passed Senate Bill 5588 to authorize public utility districts to produce and sell renewable hydrogen. Last legislative session, in 2021, I sponsored, and the Legislature passed Senate Bill 5000 to extend similar tax incentives to hydrogen fuel-cell vehicles that the state has long provided to battery electric vehicles. Both bills gained significant bipartisan support.
Given recent expansion of wind and solar generation across many western states, the Pacific Northwest's electric grid experiences periods of surplus power generation in the spring. During periods of springtime snow melt, hydropower generation is abundant because of high flows in the Columbia River. Wind and solar generation are often strong in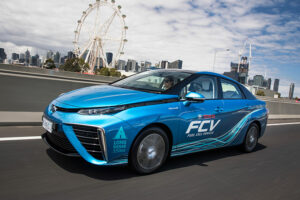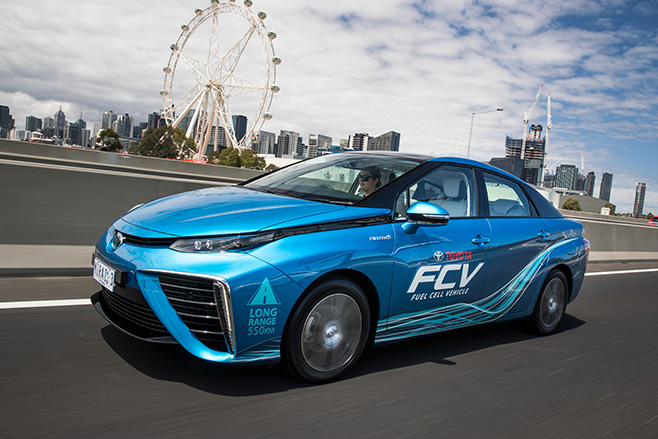 the spring as well. Not generating power by spilling excess water through our dams can adversely impact fish but securing buyers for our hydropower when supply exceeds demand can be both financially ineffective and challenging. Using surplus electricity to produce hydrogen is an exciting opportunity because it can be both environmentally and economically beneficial. Most of Washington state's greenhouse gas emissions are from vehicles. As drivers explore options for zero-emissions vehicles, hydrogen-based fuel-cell vehicles may be an excellent option, especially when considering hydrogen short- and long-haul semi trucks, bus and maritime options, and air travel.
As for state policies, I believe it is important to offer incentives and options to promote clean energy rather than push for policies with punitive measures. My hydrogen vehicle bill from last session provided this option while encouraging the state to be "technology neutral" when offering state incentives to zero-emission vehicles. As a longtime proponent of clean energy, I support a variety of options and technology. Renewable hydrogen is quickly developing as a viable option in our state.
We are quickly approaching 600 days of Governor Inslee's undemocratic use of emergency orders. What needs to happen for the legislature to again have constitutional oversite of executive powers?  Does the state have to elect a Republican governor to finally end this abuse of power?
The state has the ability to modernize its Emergency Powers Act, but enacting a change in law would require approval of the Legislature and Governor Inslee. I believe the state will eventually update its Emergency Powers Act with a new governor – of either party – because I believe bipartisan support exists to do that now. During the 2021 legislative session, I co-sponsored Senate Bill 5039 to expand legislative oversight of the governor's emergency proclamations by setting a 30-day time limit on all orders unless extended by the Legislature. Senate Republicans attempted procedural efforts to bring this bill to a vote last session, but those efforts were blocked by the Democratic Senate majority.
Many people have asked me about the possibility of convening a special session to address this issue, but that has proven a challenge as well. The Legislature, according to the Washington State Constitution, only meets for part of the year for "regular sessions" of the Legislature. These sessions begin every January. Article II, Section 12 of the constitution authorizes the Legislature to call itself into special session with a two-thirds vote. The governor can also call the Legislature into a special session, but he has not done so. The specific process for gaining a two-thirds vote of the Legislature is set forth in Joint Rule 29. Senate Republicans, including myself, have called for a special session multiple times during the COVID pandemic. Beyond the legislative process, only a citizens' initiative – if upheld by the state Supreme Court – could limit executive powers.
You have received back thousands of responses to your survey of 12th Legislative District residents on the governor's mandates and other items related to the pandemic.  What are your constituents saying?
I recently distributed a survey that asked for my district's feedback on Governor Inslee's COVID mandates, and it received nearly 6,500 survey responses. This was in addition to nearly 2,500 emails that my office received within the first two days following his vaccine mandates. In addition to the "yes" or "no" responses to my COVID survey, I also received 4,300 detailed comments in the "additional comments" portion of my survey, which resulted in pages of feedback.
Among the key questions I asked, a strong majority of respondents (60%) believed that school district and state employees should not be required to receive a COVID vaccination as a condition of their employment. In response to both questions, 40% answered "yes" with 60% answering "no." With regards to school masking, 44% responded that students should be required to wear masks for at least the first half of the school year, with 56% responding "no." Survey results were closer when asked if unvaccinated people should be required to wear masks indoors, with 48% responding "yes" to 52% responding "no."
While not a scientific survey, receiving almost 6,500 survey responses and thousands of personalized comments is helpful to me as I look ahead to the next legislative session. I'm very grateful to everyone who participated and provided comments. It's clear that our region – like most of America – is split on many of the difficult questions surrounding the pandemic, but I'm hopeful we can respect people's differences about COVID and find a way to move forward together. There is no doubt, though, that emergency powers and vaccine policies will continue to be major topics of debate in the months and years ahead. Judging by the thousands of emails and survey responses I have received, there continues to be strong interest from all sides of the debate.
To learn more about Senator Hawkins, please visit his website by clicking here.