In another case of far-Left political correctness run amok, the Seattle Police Officers' Guild decided to delete its Facebook account after the it was criticized for a post about the Dallas police murders last week. The post read: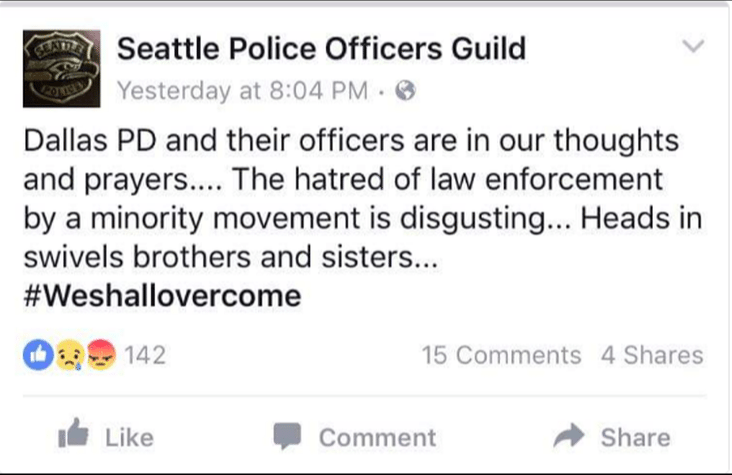 The Guild's Twitter account remains open. The union used Twitter in order to respond to a Seattle Times' story on the subject. Here's its tweet:
Detective Ron Smith, president of the officers' guild, confirmed the union deleted the post because it was taken out of context. Smith stated:
"Somehow some folks were offended that police officers are disgusted at the level of violence directed toward law enforcement officers across this country by the vitriol spewed by a small segment of society… We all know the vast majority of people support their [law enforcement officers]. We shall overcome meant just that; we will persevere and work through this time in history."
So, police officers are being targeted by a fringe group of people intent on doing them harm. Yet, they are not allowed to speak out against it lest they offend another fringe group of people intent on imposing extreme political correctness on us all.
Sound like tyranny of the minority.