Socialist Seattle City Councilmember Kshama Sawant live tweeted the Democrat Debate on CNN yesterday evening. Sawant tweeted a variety of gems including:


But, perhaps her most ridiculous tweet came via her reaction to the Amber Alert from Yakima that occurred during the debate. Sawant has since deleted the tweet but—luckily—we have a couple of screenshots. Here's what she said: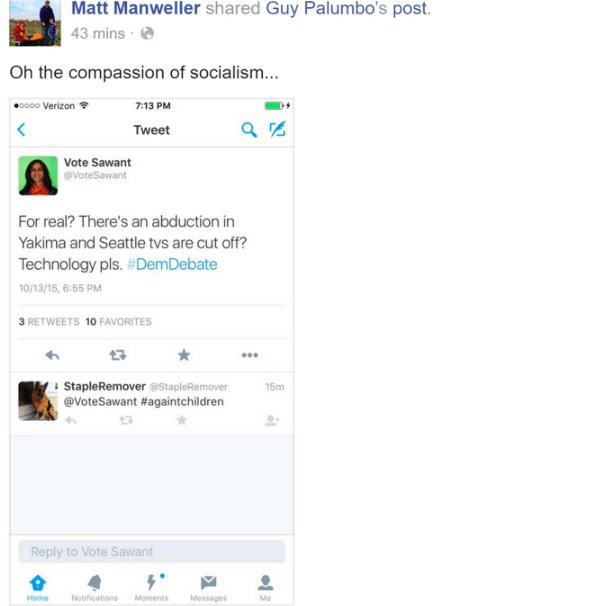 The compassion of a socialist indeed. Forget that a child was abducted in Yakima, Seattleites need to hear the useless answers given by a socialist senator from Vermont.