Earlier this week, ChangeWA released a report that states Seattle City Councilmember Lisa Herbold is attempting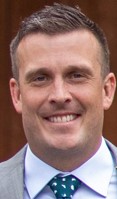 to bypass public hearings to pass legislation that would "excuse and dismiss almost all misdemeanor crimes committed in Seattle by persons with symptoms of addiction or mental disorder."  The report also revealed that Herbold tried to pass the controversial legislation in a way that bypassed public comments. The report generated much public attention on the legislation and Herbold's scheme to avoid public scrutiny.  We sat down with ChangeWA's Executive Director Josh Wilund to discuss the report and other issues important to his organization.
1) First, tell us about the surprising legislation that Seattle City Councilmember Lisa Herbold is attempting to pass?  If the bill becomes law, what will be the impact on Seattle's public safety?
ChangeWA is a new organization working on issues around livability and accountability around Washington state, think good government that delivers results for its citizens. We worked with attorney and public safety expert Scott Lindsay, to analyze the potential impact of Councilmember Herbold's proposal. (you can find the report here) Essentially the proposal creates an expanded defense for misdemeanor crimes that would effectively legalize all misdemeanors in Seattle except for domestic violence and DUI.
2) Since Councilmember Herbold is the Chair of the council's Public Safety Committee, why did she introduce the legislation in the Budget Committee instead of her own committee?
That would be a great question for the Councilmember, especially given that it has a $0 fiscal impact. We've landed on it being more likely a controversial issue she wanted to go unnoticed. This proposal would be the largest rewrite of the criminal code in Seattle's history.
3) Who is behind this legislation? How can it be stopped?
There are a few organizations working with the councilmember, including the Seattle Public Defenders. ChangeWA was able to put the issue front and center in the media–particularly local television stations that covered the issue in-depth–and we drove over 850 grassroots comments into City Council from concerned citizens. This effort to daylight Councilmember Herbold's backdoor legislative effort gave the council pause, but they have said the issue will come back after the budget process.
A foundational tenet of ChangeWA is advocating for good governance. We believe the Council should follow the legislative process, ensuring transparency, and work with the public to assemble a thoughtful and viable plan. So stay tuned.
Here is some of the coverage:
KOMO, KIRO, Q13, and KING5. And the Seattle Times Editorial Board also agreed with our take: Reject Seattle's Absurd Misdemeanor Proposal
4) With homeless encampments in nearly every park, drug use and crime on the rise, boarded up businesses, and companies moving jobs out of the city, it is surprising that more people are not upset with what liberal policies have done to Seattle.  What is it going to take to get people to elect new leaders to change the city's downward spiral?
Seattle certainly has some challenges right now, homelessness, housing affordability, civil unrest, and a difficult business climate–these are amplified by the pandemic–but the Seattle City Council is not exactly helping to solve problems. No one wants to see our unsheltered neighbors suffer. At the same time, especially during a global pandemic, we need safe spaces to recreate outdoors. There are issues in the parks, yes, but there is also a total failure from the Seattle City Council to address homelessness in meaningful ways that actually deliver results.
Fortunately, small businesses, neighborhood groups and business improvement areas are pushing back on the City Council to take their parks back. Earlier this week they delivered a letter to the city. We will continue to highlight this issue as well. Local governments need to invest in policies that actually move the needle, not leave needles on playgrounds. We do not discount that vulnerable populations exist in Seattle, and every city, and we believe we're better if we work together and engage in the long-lost art of substantive dialogue between engaged parties who bring differing opinions to the table.
5) Are there any new leaders willing to take on the city's establishment and their failed policies and run for mayor or city council?
ChangeWA is a 501(c)4, so we won't engage in electoral politics. We will, however, be engaging in policy discussions that focus on pragmatic, data-driven solutions to issues that have been ailing communities around the state. All too often in our national political dialogue people get pushed to extremes and are forced to make a binary choice. We reject that polarization. We think there are opportunities to solve problems together and we need your help. Join us by signing up to our email list and follow us on Facebook and Twitter.
Note: Even though there is some similarities in the names of ChangeWA and ShiftWA, there is no connection between the two organizations.
To learn more about ChangeWA and Josh Wilund, please click here.