Shift's Newsmaker Interview is with Republican Representative Eric Robertson of Sumner who was previously an officer in the Washington State Patrol and was appointed U.S. Marshall for Western Washington by President George W. Bush. He previously served in the Washington State Legislature for two terms in the 1990s and returned to the House of Representatives in 2021.  He is the father of five and enjoys being with his nine grandchildren.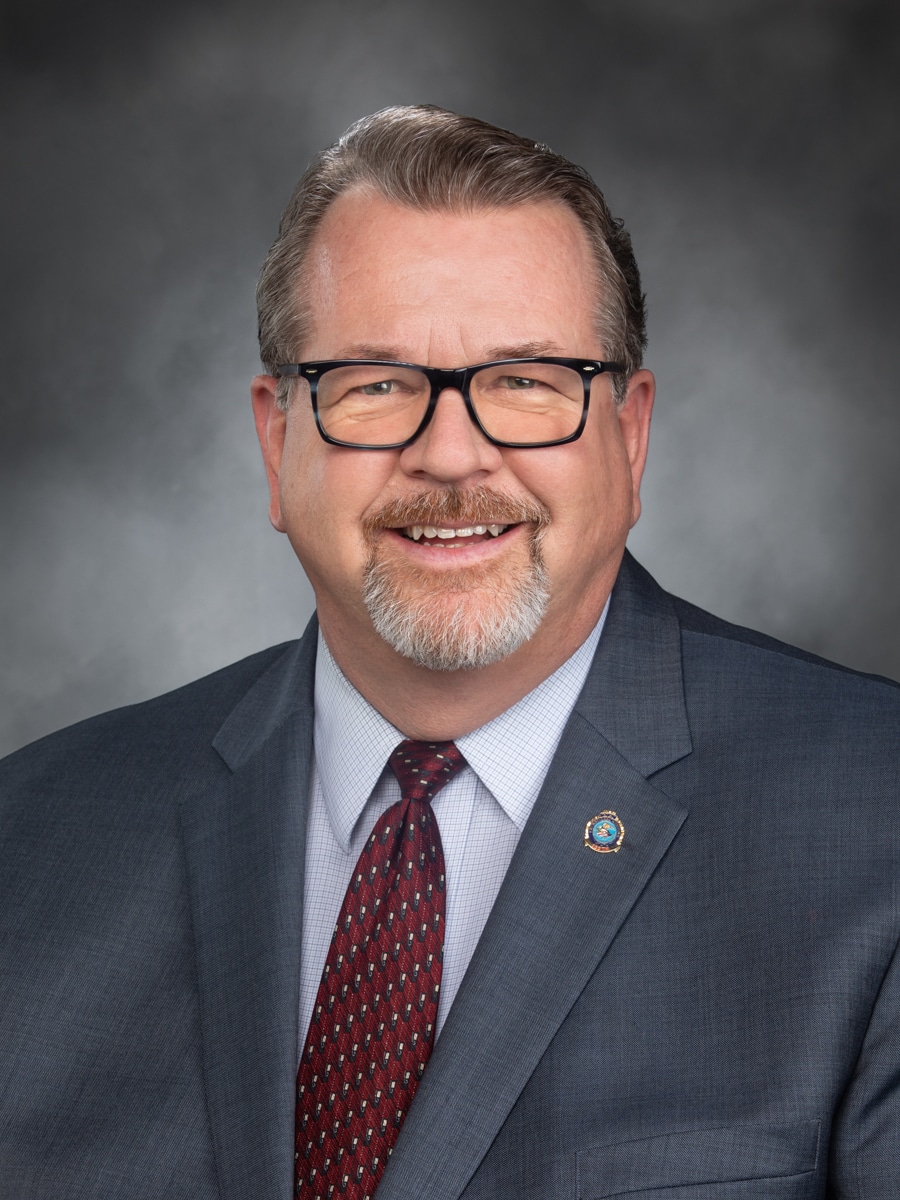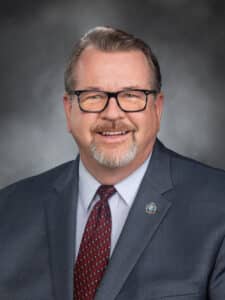 Representative Robertson is a leader among those seeking to restore common sense to our state's public safety policies after the Democrats passed their anti-police measures in 2021. He is the co-sponsor of the bi-partisan HB 1363 which repeals the disastrous restrictions the Democrats imposed on police pursuits.  The representative discusses in his interview several bills aimed to make our communities safer. He also shares his thoughts on Republican sponsored legislation to financially support more educational options which will provide flexibility in meeting student needs. Representative Robertson also shares his thoughts on taxing cannabis products, providing tax relief to lower- and middle- income workers, and repealing the Democrats' poorly developed Long Term Care tax/plan.
Repealing the Democrats' disastrous police pursuit restrictions is once again a major issue before the Washington State Legislature. As a former Washington State trooper, what are your views on this issue, and do you believe a bi-partisan effort to repeal the restrictions can overcome a few powerful Senate Democrats who stubbornly refuse to repeal the legislation?
As a retired trooper with the Washington State Patrol, I've personally been involved in vehicle pursuits. I've made the decision to safely conduct a pursuit against someone violating the law, and I've made the decision to end a pursuit out of safety concerns for myself, the traveling public, and our communities. Law enforcement professionals depend on this discretion in these split-second decisions.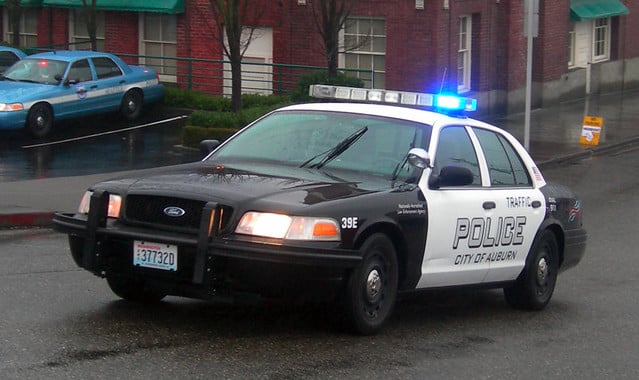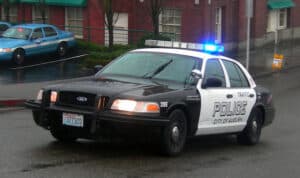 We need to stop giving criminals the message they can do whatever they want without consequence. They have become emboldened in ways I've never seen. Our communities, businesses, local governments, and law enforcement agencies are asking us to fix the misguided flaws from the legislation passed in 2021. We have the ability to do what's right this session.
I commend my colleagues from across the aisle who signed onto House Bill 1363 and understand the importance of working on a solution that impacts every legislative district in the state. We want our law enforcement officers to be allowed to have the discretion to engage in a vehicular pursuit if there is reasonable suspicion the person in the vehicle has or is committing a crime.
House Bill 1363 received a public hearing in the House Community Safety, Justice and Reentry Committee. It was scheduled for an executive session, was pulled from the schedule, and has now been rescheduled. I hope my colleagues across the aisle pass this bill out of committee, so it makes it to the House floor. This is an important policy and deserves to be debated by the full House chamber.
This policy and fix isn't about who gets the credit for it. It's about keeping our communities safe, and I believe that's what we all want to do.
Is there other legislation which is needed to make Washington State residents safer?
Washington communities continue to face the challenges of chronic homelessness, addiction, crime, and untreated mental health issues, making public safety one of House Republicans top priorities. We've introduced several bills to keep our communities and state safe.
I've co-sponsored the following bills:
House Bill 1415 would be a one-word fix to the Blake decision. The bill would add "knowingly" back into statute. Meaning, if someone knowingly has drugs on them or is using them, law enforcement can make an arrest and begin the process of getting the individual the help they need. The bill would also recriminalize hard drugs to a gross misdemeanor.
House Bill 1682 would direct more resources for the prevention, investigation, and prosecution of auto theft at the local level.
House Bill 1380 would provide funding for the recruitment, retention, and support of law enforcement officers.
Other bills my caucus has introduced include:
House Bill 1373 would address and remove homeless encampments near schools, child care centers, parks, and courthouses.
House Bill 1456 would change the definition of retail theft.
Much like the vehicular pursuit issue, we have the opportunity this session to hold criminals accountable, unhandcuff our law enforcement officers so they can do their job and provide services to those who need it most.
Parents are demonstrating their dissatisfaction with the state public school system by pulling their children out of public schools and putting them into either private schools or into homeschooling. Republican education legislation has centered on providing families with more choices. What are your thoughts on School Choice legislation?
House Republicans are focused on addressing pandemic-related learning loss, improving reading and math scores, and giving parents the flexibility necessary to help their children succeed in school and in life. We've introduced House Bill 1615 which would create a Students First Program to establish education savings accounts for students in need of support. This bill allows for the money we invest in students to follow the student.
A bill has been introduced that will increase taxes on cannabis which has higher THC levels. Some believe this additional tax will drive more people to purchase cannabis products from illegal sources. Are you supportive of the higher tax?
This session, I co-sponsored House Bill 1595 to have the discussion regarding the taxation of cannabis. Some studies show that higher taxation will reduce access to younger recreational users. We have also passed from committee a bill to exempt medical cannabis patients from paying sales tax.
The Long Term Care Plan/payroll tax ("WA Cares") is set to begin collecting taxes from workers' paychecks in July. The plan is controversial and complicated with many people not sure if they will be covered, despite being forced to pay the tax. What do you believe should be done by the legislature regarding the WA Cares tax?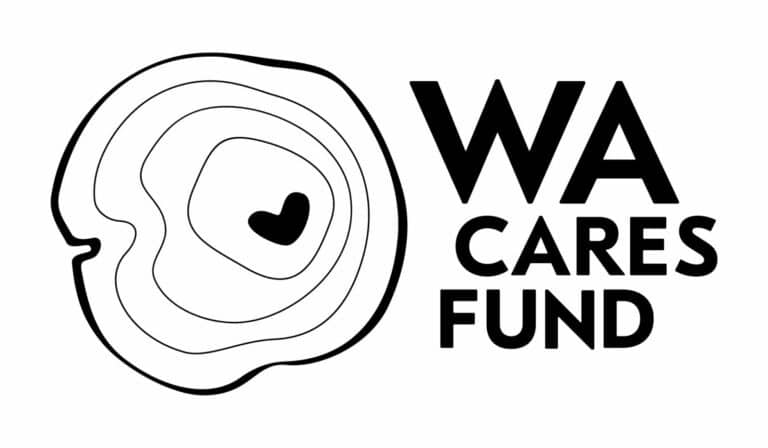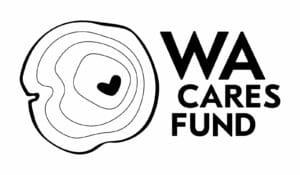 I have co-sponsored House Bill 1011 to repeal the long-term trust program. The state program was created with a payroll tax funding model which does not fully fund the benefits. Apparently, the Governor's WA Cares new tax, which does not fully fund the benefits, is 'careless,' as it's an insolvent program even before it started.
63% of voters said the program should be repealed in Advisory Vote No. 20 in 2019 – they get it! … and so do I.
Speaking of taxes, Republicans seek to cut taxes to help lower-income household who are struggling while the Democrats want to use that money to keep expanding the size of state government. What type of tax relief would help your constituents the most?
House Republicans have introduced two broad-based tax relief bills.
House Bill 1704 would provide broad-based relief to all Washington state taxpayers especially those that spend a large portion of their income on taxable goods and services.
House Bill 1483 would reduce the state portion of the property tax and provide broad relief to homeowners.
My seatmate, Rep. Drew Stokesbary, has introduced House Bill 1000 which would further expand the Working Families Tax Credit.
For more information on Representative Eric Robertson and to contact his office, please visit his official website.