Shift's Newsmaker Interview is with Representative Gina Mosbrucker (R – Goldendale), the Ranking Republican on the House Public Safety Committee and one of her party's leaders in attempting to fix the many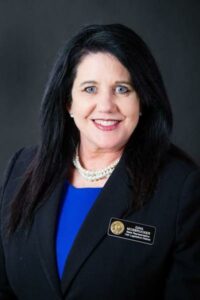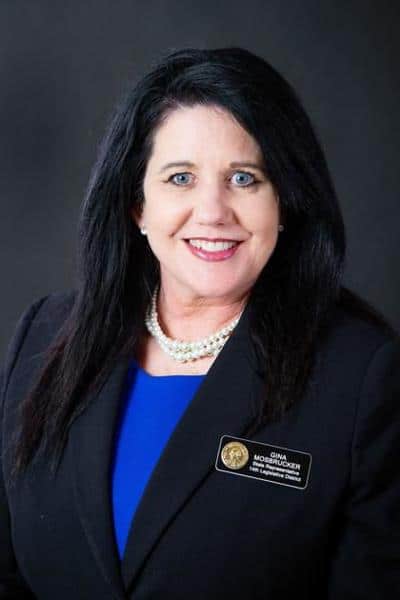 serious flaws within the Democrats' 2021 "police reform" bills.  The fourth-term legislator, who owns and operates a hotel and performing arts studio in Klickitat County, is leading the effort during the 2022 legislative session to pass bills in the Republicans' "Safe Washington" package.  Representative Mosbrucker describes in our interview her reaction as Democrats hastily wrote and passed their reform bills and the negative impact that legislation had on the public safety of Washington residents.  The representative outlines what legislation is part of "Safe Washington" and what her other priorities are for the 2022 legislative session.
During the 2021 legislative session, Democrat lawmakers rewarded those who rioted in Seattle by passing the liberal activists' demands in their "police reform" package.  What were your feelings about the process the Democrats used and the resulting set of bills?
I felt extremely concerned for the safety of our communities and law enforcement. Police run into danger; you and I run out. It was as though the handcuffs were removed from the criminals and put on those who protect us and serve as police officers.
Our worst fears due to this unclear, poorly written legislation package, came true. Convicted criminals are being released from our prisons while crime and fear is at an all-time high. Majority Democrats went too far with their anti-policing bills.
Almost immediately after the Democrats' laws went into effect last summer, the media in all parts of the state was filled with stories of suspected criminals escaping pursuit.  What was your reaction when you heard these stories?
It was heartbreaking. Republicans had numerous amendments that struck balance between apprehending a murderer or kidnapper and safety of the public during a pursuit. Our amendments were voted down.
We are continuing to fight for law enforcement to be able to apprehend those who harm others and commit crimes in our state.
Legislative Republicans have put forth "Safe Washington," which is a collection of bills set out to fix the problems created by the Democrats' package and from their reaction to the Blake decision.  What are the highlights of the Republicans' proposed legislation?
 "Safe Washington" offered five bicameral solutions:
POLICING BILLS – (Fixing House Bill 1310 – Use of Force; and House Bill 1054 – Police Tactics) – We are proposing more than 18 measures to fix and roll-back these poorly written laws. These solution-driven bills will enable law enforcement officers to continue to do their important jobs safely, while keeping peace and safety in our communities.
PUTTING VICTIMS AND COMMUNITY SAFETY FIRST – We have more than seven bills focusing on human/sex trafficking, domestic violence, DUI, and sharing the voice of victims.
FIXING DEPARTMENT OF CORRECTIONS – As many as 11 bills and budget provisos are being proposed to address protection of correction officers, incarceration of inmates, recidivism, the Offender Management Network Information (OMNI) to identify and track inmates, and to provide funding.
ADDRESSING PROPERTY CRIMES – We have four bills that add the definition of theft, provide stronger penalties against theft of catalytic converters, and amend the retail theft statute.
STATE V. BLAKE DECISION – Eight-plus bills would provide fixes with regards to juvenile drug use, our behavior health system, and jurisdictional issues. The Blake decision has yet to be fully addressed by Washington state.

The Democrats have said that their 2021 "police reform" package only needs a few small adjustments.  First, do you believe that assessment from the Democrats is correct, and second, what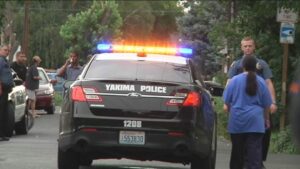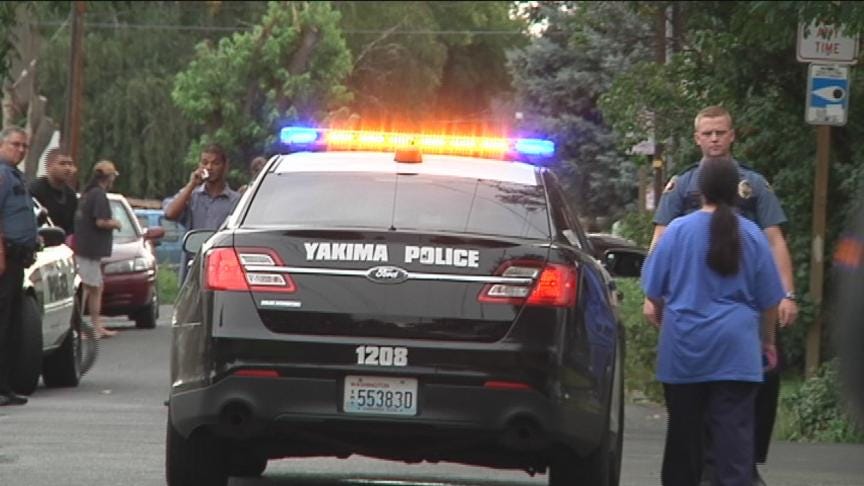 are the major differences between the Republicans' solution and the Democrats'?
I do not believe that "a few small adjustments" will be enough to fix the Democrats' 2021 police reform package. It is my opinion that Republicans want professional, equitable and clearly written law enforcement protocols in place throughout Washington state. Any bad officers who use excessive use of force, do not follow protocol, or break the law, should be punished to the full extent of the law. The Democrats' package punished and removed important tools for all police officers — most of whom do exceptional work. This is sadly allowing criminals to mock the system.
Major differences:
The Republican solution would build on community policing, building relationships with those they serve.
We would allow police officers to do their jobs to protect our communities, not watch them walk or drive away after committing serious crimes.
We would fund recruitment, retention of law enforcement, and more training to continually improve.
We would help those who are suffering from drug addition, protect them even if that meant jail temporarily with three meals a day, a warm bed, and medical assistance, until we found an available treatment bed for them to heal. We have a shortage across Washington. Many can not be helped and continue to suffer on the street.
We want to be the voice of the survivors and victims who are often silenced. We address crises, such as Missing and Murdered Indigenous Persons, trafficking and unlawful branding of our taken children, sexual assault, DUI's, and tirelessly work to break the cycle of domestic violence.
We fight inside out prisons to keep correction officers and inmates safer inside the Department of Corrections. We believe in accountability. We help and acknowledge victims.
Do you believe you will be able to receive some support from these Democrat legislators for bills within "Safe Washington," or will they refuse to break from their caucus?
The people we are blessed to serve want and need SAFE homes, schools, neighborhoods, and communities. With a $10 billion surplus of funds in the Washington state budget, there should not be any new taxes. We should repeal taxes and give refunds back to Washingtonians.
These past 22 months have been extremely difficult. We have the opportunity to make a difference in the lives of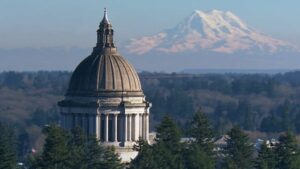 those we serve. I am hopeful some Democrats will break from party line votes to listen to the people. A few Democratic legislators indicate they want to help – i.e., legislation addressing fentanyl and missing and murdered indigenous persons. Sadly, I fear there are not enough of them to cross party lines and swing the pendulum of politics back to center.
Remembering that over 90% of the policy areas we work on are non-partisan issues. I would argue that public safety, health care, education, agriculture, even taxes should never be political. They affect all of us. Unfortunately, politics get in the way of good policy. I hope to change that.
Besides the bills within "Safe Washington," what are your other legislative priorities for the 2022 session? 
My additional priorities include:
Sending voter guides/pamphlets to overseas military service men and women – not just a ballot. House Bill 1357 passed from the House unanimously on Jan. 12.
"Dad's Bill" – House Bill 1497: Stopping the telephone unsolicited calls from coming repeatedly to your phone. Expected to be voted out of committee.
Power Adequacy – House Bill 1623 – Keeping Washington state's lights on! Preventing rolling blackouts and brownouts. The bill from committee on Jan. 12.
Sexual Assault Nurse Examiners (SANE) – House Bill 1622: Training "both" sides of Washington to address the extreme shortage of these specialized nurses. Without proper forensic exams after a rape, the perpetrator goes free. Rape is a serial crime. The bill passed from committee on Jan. 13.
Body camera grants – House Bill 1845: Would help small police departments who are unable to afford body cams but want this proven transparency tool. A hearing has been scheduled for Jan. 20 in the House Appropriations Committee.
Creating a more equitable membership of Washington Boards and Commissions: Adding women, tribal, east/west, minority justice …members for equity. Includes House Bill 1624, modifying the motorcycle safety education board, and House Bill 1715, concerning the membership of the state's Sentencing Guidelines Commission.
To learn more about the Republicans' "Safe Washington" package, please click here.
To learn more about, and to contact Representative Gina Mosbrucker, please click here.