Photo Courtesy of Ruth Johnson
Shift's Newsmaker Interview is with Representative Mary Dye (R – Pomeroy) who has represented the 9th Legislative District (which covers the Southeast corner of the state) since 2015.  She and her husband operate a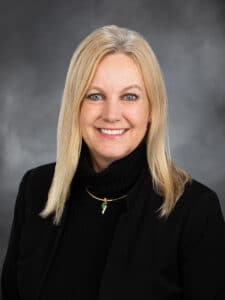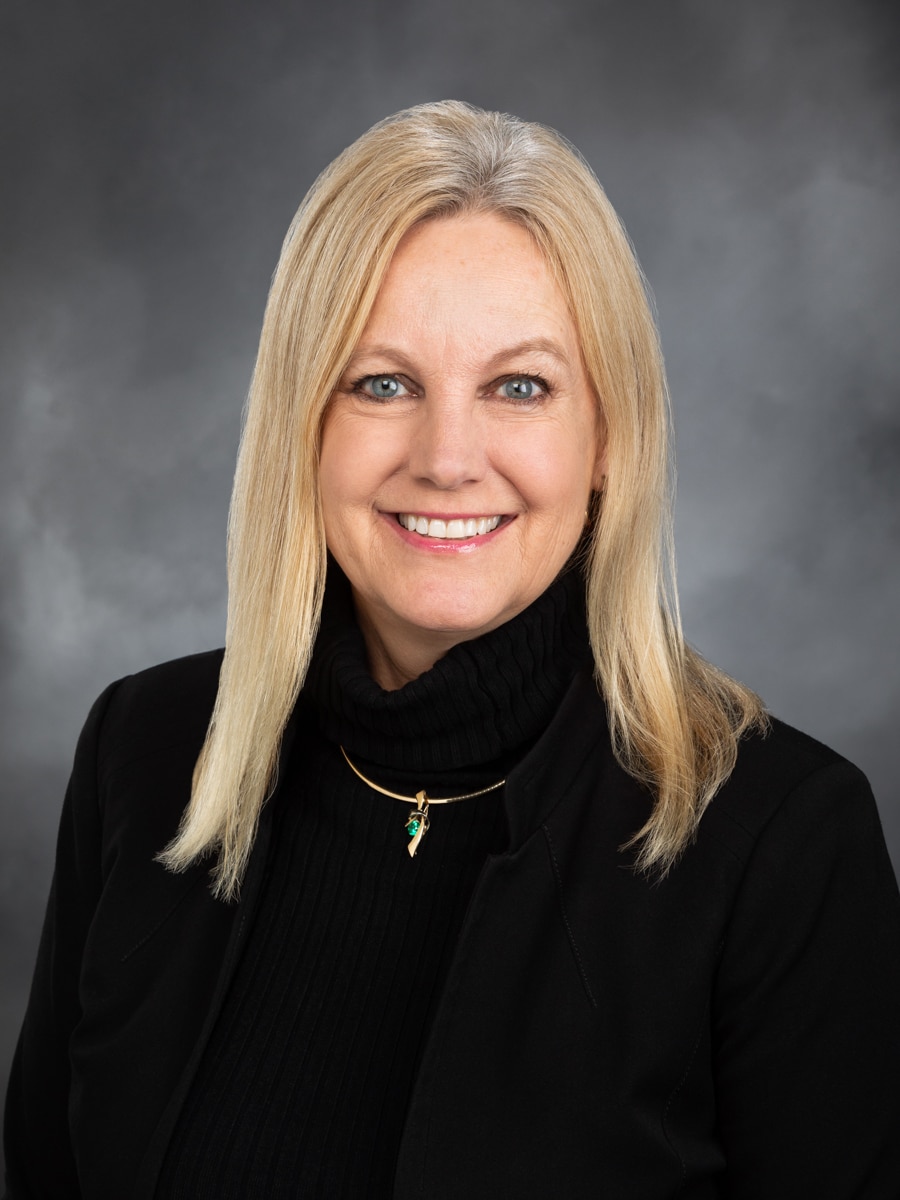 3,000-acre wheat farm in Garfield County. The representative is the author of three bills (the "ORCA Plan") to use money collected from the state's new "cap-and-trade" program to make "significant investment" in projects which would improve our environment (especially in Puget Sound), reduce the growth of wildfires, and increase maintenance in Washington's neglected state parks while making them more accessible by eliminating expensive entrance fees.  These are areas Governor Jay Inslee has continued to ignore despite doubling the cost of state government during his time in office.  
In her interview, Representative Dye delivers an overview of the ORCA plan and why it should be supported. The Republican lawmaker also provides her thoughts on the Democrats' latest attack on the agriculture community (HB 1838, the land-grabbing "buffer zone" proposal), and shares her views on irresponsible liberal efforts to tear down the Snake River dams (in her district), Governor Inslee's abuse of emergency powers, and the Democrats' disastrous Long-Term care payroll tax.
You have introduced three significant pieces of environmental legislation as part of the Outdoor Recreation and Climate Adaptation (ORCA Plan).  Can you briefly tell us about the legislation and what you hope to accomplish?
The Climate Commitment Act (Senate Bill 5126 passed in 2021) puts a price on carbon emissions and creates a cap-and-trade program to reduce carbon emissions from energy producers and suppliers, and our manufacturers. The purchase and trading of carbon credits is anticipated to bring more than $4.4 billion over the next 10 years into state coffers to spend based on accounts defined in the bill.  Cap-and-trade adds to the cost of production for energy producers and energy-dependent manufacturers, such as pulp and paper production, aluminum manufacturing, food processing and agriculture.
Governor Jay Inslee often references catastrophic events, such as last summer's fires and this winter's floods, as prima facie evidence that Washingtonians must do more to reduce our emissions. Consider, however, that Washington's global emission contribution is only 1/100th of that of China. We also have non-emitting hydro- and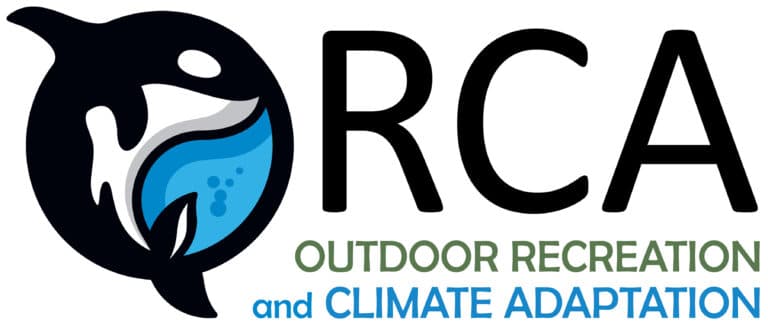 nuclear power baselining our energy economy. That energy is traditionally used as offset credits in other states that have implemented cap-and-trade policies.
The House Republican ORCA Plan is a response to spending proposals that do nothing to address the greatest environmental challenges facing our state. The governor's climate policy proposals would do nothing to prevent devastating wildfires every summer in Washington state. There is nothing in the governor's plan that would address toxic discharges of ammonia and uric acid from inadequately treated sewage from 79 of the 80 municipal wastewater plants that dump into Puget Sound.
Catastrophic floods will continue to plague flood-prone areas, such as along the Nooksack and Chehalis rivers, but there are no dollars invested from the governor's plan to build green and gray infrastructure that would protect communities from disastrous loss of life and property.
Through House Bills 1822 and 1823, ORCA makes each of these issues a priority as we would make significant investments in climate adaptation solutions using cap-and-trade dollars.
The state has purchased lands for parks and trails but failed to develop those resources for Washingtonians to access outdoor recreation opportunities. Only 26 camping spaces and one new park have been developed since the early 1990s. Through House Bill 1824, the ORCA Plan would invest to double parks and add trails near communities so all can have access. ORCA uses Climate Commitment Act (CCA) dollars to fund the $427 million dollar backlog in parks maintenance. Plus, it would eliminate the annual $30 Discover Pass and the daily permit fee so all Washingtonians could enjoy the wonderful outdoor recreation opportunities our state has to offer.
ORCA focuses our priorities on practical projects that we can do today, using those dollars wisely to invest in infrastructure and management of our natural resources to adapt and make our state resilient. We believe Washington citizens should see tangible benefits from the added costs they are paying as the result of cap-and-trade, which will increase costs to all things that require energy to produce and provide.
Our investments would also substantially reduce emissions in ways not included in the governor's plan, such as promoting forest health and preventing wildfires. The prevention of millions of acres of forest lands burning in Washington state, and the tons of carbon and unhealthy smoke emitted by those wildfires, would far eclipse CO2 emission reductions envisioned by the CCA over the next 30 years.
One of the ORCA bills, House Bill 1822, focuses on the problem of wastewater causing damage to salmon habitat in Puget Sound.  Why does a legislator from Southeast Washington care about the Puget Sound?
The Puget Sound is the second largest marine estuary in the nation and is a highly valued body of water by all Washingtonians. Discharges of inadequately treated sewage came to light when the state Department of Ecology sought to create an exemption from the federal general permit for wastewater treatment. That exemption would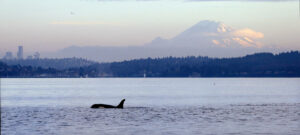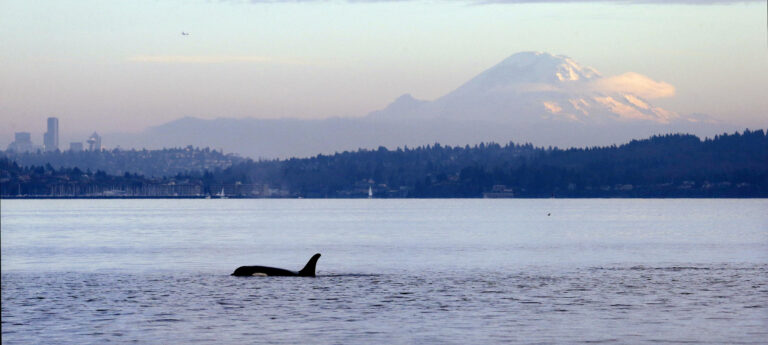 allow 57 treatment plants to exceed the amount of nitrogen and other contaminants in the sewage allowed to flow into the Sound.
Citizens across the state are appalled by news of beaches forced to close because of coliform bacteria, sourced from sewage overflows during excess stormwater flowing into the plants, and other malfunctions.
Washingtonians are concerned about the declining populations of Spring Puget Sound Chinook salmon, suffering from depleted oxygen in the waters, where 19% to 23% of the water in the Sound does not meet the federal water quality standard for dissolved oxygen. Marine life cannot survive in hypoxic waters. Their death and decay add methane and nitric oxide emissions to the airshed in the Sound and are powerful greenhouse gasses.
It seems as if our state's family farms are under constant attack by the Democrats in Olympia. This year the governor and his environmental supporters have introduced a bill to increase the buffers around rivers and streams, but only in agricultural and rural communities.  What are your thoughts on HB 1838? What would it mean for farmers in your district?
As recently as this week, the governor's staff presented his salmon budget request in the Senate Capital Budget Committee. Included in that document are several provisions for the controversial salmon buffers. The bill did not move forward, but the efforts to implement buffers continue in budget negotiations. I remain very concerned about these efforts, which could have devastating consequences to our farming communities. There are better ways to ensure the survival of our salmon. Why not start with clean up of Puget Sound under the ORCA Plan so that farmers and salmon can both survive?
The governor says he is currently working with U.S. Senator Patty Murray on his latest effort to remove the four lower Snake River dams.  What do you expect this effort will consist of and how do your constituents feel about the governor's never-ending drive to remove dams that are vital to the economy of your district?
Also included in the governor's capital budget request is funding for a study he and Sen. Patty Murray have proposed on removal of the four lower Snake River dams. The constituents in our district spoke loud and clear against dam breaching during the governor's wasteful $750,000 spending on an earlier dam-removal study in 2019. They know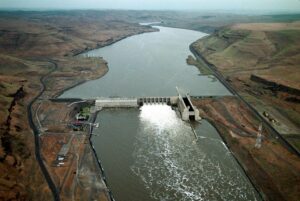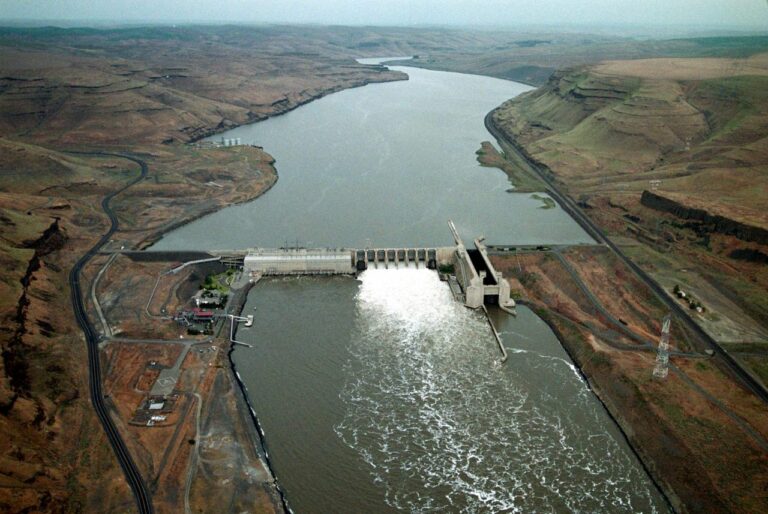 what the governor seems to ignore – that Snake River dam breaching would have major adverse effects on agriculture, river navigation, power generation and thousands of jobs – and that it would threaten the state's energy grid reliability and, as the federal environmental impact statement noted, would have "the highest adverse impacts to other resources, especially social and economic effects." They know dams and salmon can – and do – coexist. Another study is further wasteful spending that isn't beneficial to our state.
We have had a legitimate, transparent, and scientifically rigorous process to develop an Environmental Impact Statement. That process was completed in 2020 when the Army Corps, the Bureau of Reclamation, and NOAA Fisheries agreed on a preferred path to manage the Columbia River System in a way that balances the interests in salmon survival, food production and trade, clean power generation, and recreation. The time has come for pragmatism, cooperation, and coordination, and to reject radical plans and studies with all the uncertainty they entail.
There are better, more effective ways to restoring and preserving Northwest salmon. You can read these alternatives on our House Republican page: Salmon and hydropower can coexist – https://houserepublicans.wa.gov/2021/10/26/case-against-dam-removal/
What are your thoughts on the Democrats' proposal to amend the governor's emergency powers, especially in comparison to Republican proposals?
The Republican proposal would give more of our legislative rights back. There is a provision in the back of the Democrat bill that makes a funding program permanent. I am concerned as to the purpose of the provision. I lack trust in the majority party as they inserted insidious language that constrained the ability of the Legislature to terminate the governor's emergency authority.
With the language in the Senate version, I wonder what that might theoretically do. Allowing only four members, that being the leaders from the House and Senate caucuses, to have authority to appropriate emergency funds from the federal government would preclude the Legislature from reconvening to appropriate the funds through the proper process. This provision could allow the governor to influence the spending without risking a special session in which the Legislature might vote to terminate his emergency authority.
Finally, Democratic legislators worked quickly to remove the public embarrassment of their poorly crafted long-term care plan by delaying its implementation until after the election.  What are your thoughts on what should be done with the Washington Cares program?
We have record excessive revenues into the state budget (nearly $10 billion) due, in part, to the hyper-inflation of property values in the Puget Sound region. Giving meaningful tax breaks to all Washingtonians would reduce the strain on family budgets and allow citizens to make reasonable financial decisions, including making investments into their own plans.
Saving $36,000 over a lifetime of work (the amount of the lifetime cap of the state's new controversial long-term care insurance program) is made easier if we would not withhold and remove earned dollars from our citizens.
We would do better to create laws that prevent poor or shoddy long-term care insurance plans from being sold to consumers in Washington state.
To learn more about Representative Dye and to contact her office, please view her official website.