Shift's Newsmaker Interview is with Representative Jim Walsh (R – Aberdeen), the fourth-term legislator from Southwest Washington's 19th Legislative District (portions of Cowlitz, Lewis, and Grays Harbor counties and all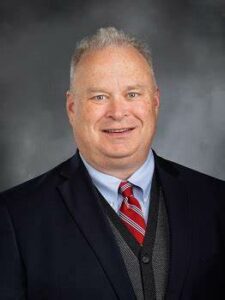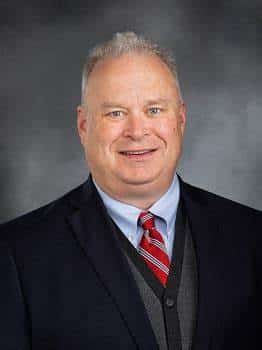 of Pacific and Wahkiakum counties).  Representative Walsh is well known by his colleagues for being a straight-shooting and common sense lawmaker who is not afraid to take on the state's liberal political establishment.  He was a very strong critic of Governor Inslee's undemocratic abuse of emergency powers during the COVID pandemic.
In his interview, the representative provides his views on several major issues being discussed during the 2023 legislative session. Representative Walsh outlines a few of the bills he has introduced which will provide families with more educational choices, keep skyrocketing property taxes from forcing seniors out of their homes, and prohibit the state from closing churches and other religious institutions during an emergency. He also shares his thoughts on the Democrats decriminalizing lethal drugs, the governor's unconstitutional attacks on 2nd Amendment rights, and what the priorities should be in the 2023 budget process.
You have once again introduced School Choice legislation to provide more alternatives for our children's education. Please briefly explain the legislation and why it is important.
Washington's public schools used to be among the best in the United States. They aren't any more. Proficiency test results — though controversial to some — have consistently shown that about half of our K-12 students aren't proficient in reading and writing. And around 60 percent aren't proficient in math.
We need to fix these proficiency problems. How do we do that? By giving more choice in basic education options to the primary stakeholders in children's upbringing, those children's parents, grandparents, and families.
HB 1093 is one model for doing that. It is a first step in giving K-12 families in this state more options in how their kids are educated. And it does this without removing any resources from public schools. In fact, it boosts the per-student money available to school districts when families opt for the choice scholarships created by the bill.
In all, HB 1093 encourages competition and innovation in K-12 education. I believe that competition sharpens human genius and drive. Those qualities will improve those proficiency numbers. And improve the quality of basic education for all Washington school kids.
You have sponsored HJR 4200 which places limits on property taxes.  What would be the impact of this legislation?
HJR 4200 would amend the Washington State Constitution to allow a property tax system that holds assessed values and tax bills on owner-occupied residential properties to an amount based on the last purchase of that property. (Some people call this a "Prop 13" style system, after the system used in California.)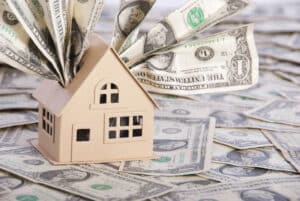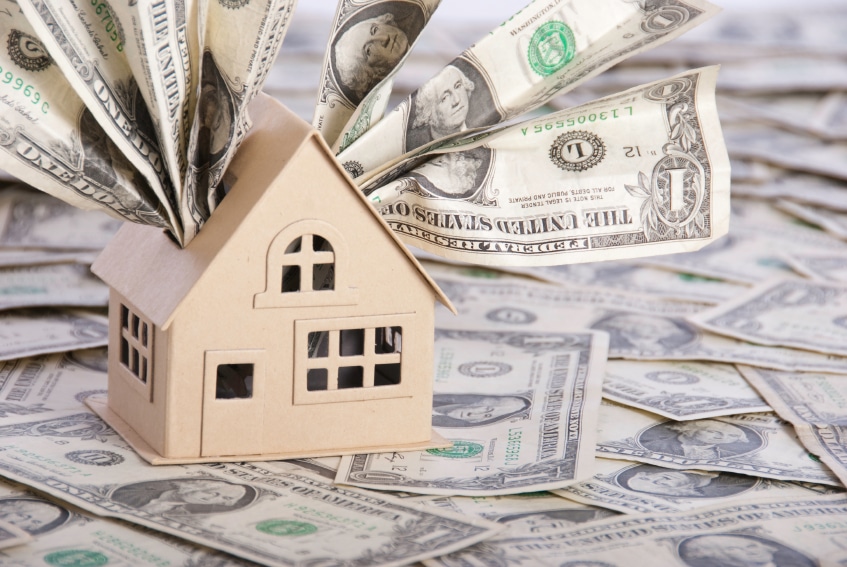 The main impact of this proposal would be that older people and people living on fixed incomes could stay in their homes.
This state is facing a housing crisis that doesn't get enough media and policy attention. Skyrocketing property taxes are forcing middle-class Washingtonians out of their homes. People are seeing their property taxes rise 30 percent, 40 percent, even 60 percent in a year! We need to reform our state property tax structure to hold those taxes at a reasonable level.
HJR 4200 is a dramatic proposal, to be sure. But it's one that my constituents have been asking for. They want a "Prop 13" style system. This begins that process. Amending the constitution is a long and arduous process. But maybe HJR 4200 will spark conversations at the Capitol about other ways for reforming the state's property tax system.
Despite state government more than doubling in cost since Jay Inslee became governor, it appears the Democrats will once again refuse to provide any type of tax break with additional revenues to help lower- and middle-income households which are struggling. What do you believe should be the priority of lawmakers in crafting the 2023 – 2025 biannual budget?
The legislature's top budget priority must be to provide tax relief to overtaxed Washingtonians. As I've mentioned, we need to do something to reform and limit the furious growth of property taxes.
We also need to lower the state's sales tax. And either reduce or repeal the "Climate Commitment Act" and "Low Carbon Fuel" schemes, which are indirect taxes on the fuel and energy sources that working people and families use.
We also need to prioritize our spending, generally. The governor's proposed operating budget is over $70 billion for the upcoming two-year cycle. This is ridiculous. We don't need to spend so much. We can still deliver essential government services — in fact, even improve their delivery — without funding bloated bureaucratic agencies. Agencies that often load their internal documents and testimonies to legislative committees with boasts about how many employees they're hiring.
Olympia uses "base" budgeting for most of its fiscal planning and spending. That means state agencies request budgets that assume the amounts funded in the previous two-year cycle and add on from there.
Instead, we should move to a "zero base" budgeting system. In that system, state agencies start at zero and build their spending proposals anew every two years. This is more work for the agencies and the Legislature, but it helps avoid the budgetary bloat that's ballooned state-government spending over the past decade.
You have been at the forefront of protecting 2nd Amendment rights in our state.  It seems like every year Democrats are attacking these rights in the legislature.  What can we expect in 2023?
There's a recklessness in the need that some individuals — and some of my colleagues — have for undermining the people's constitutional rights to self-defense and firearms. Their need is emotional, not rational.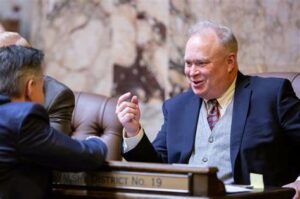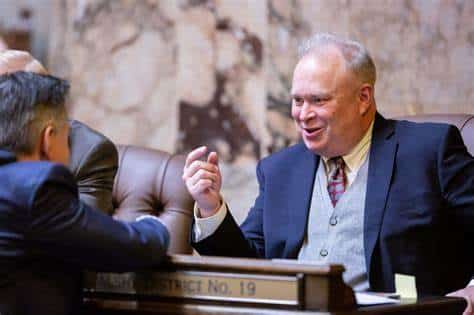 As the federal government's short-lived experiment with a so-called "assault weapon" ban 20-plus years ago proved, such bans do NOT increase lower crime rates or prevent violence in schools or on our streets. If anything, they raise the intensity and frequency of violent crimes by emboldening criminals.
The current governor and state attorney general have proposed several unconstitutional anti-gun-rights bills this session. Another so-called "assault weapon" ban is one of that rotten lot.
Their proposals seem to be a cynical political calculation, designed to exploit emotional neediness. They're certainly not constitutional or effective. They violate Article 1, Section 24, of the WA State Constitution.
Also, as the Governor and AG should know, the U.S. Supreme Court has recently issued the Bruen decision, which clearly and forcefully holds that state laws restricting gun rights are unconstitutional and must be thrown out. That's where their current proposals will end up — on the ash heap of history. Why are they wasting Washington taxpayers' time and money on these exercises in emotional exploitation? Politics.
You have introduced HB 1154 to protect closure of churches and other religious institutions by the government during a declared emergency.  Why do you feel the need for this bill and why should religious organizations be treated different than others?
We need to rein in the emergency powers that the people of Washington grant to their governor. HB 1154 is small step in that good direction.
During the recent COVID outbreaks, the governor abused those emergency powers in multiple ways. One was that he ordered churches, synagogues, temples, and mosques closed. And, later, preposterously tried to ban singing when churches started to reopen. This was absurd — a weird combination of Caligula's Roman Empire and George Orwell's 1984.
As many of my constituents have noted, the governor issued these diktats against religious expression while allowing liquor stores and cannabis shops to stay open. Priorities.
Religious practice and religious institutions are explicitly protected by the First Amendment to the U.S. Constitution and Article 1, Section 11 of the Washington State Constitution. The WA State Constitution is particularly clear: "Absolute freedom of conscience in all matters of religious sentient, belief and worship shall be guaranteed to every individual…."
The current governor's COVID edicts toward churches violated the state constitution. HB 1154 aims to prevent this from happening again.
Drug overdoses and drug related crime have skyrocketed in Washington State since the Democrats essentially decriminalized drugs in 2021 following the Blake decision.  What was the impact of the Democrats' bill in rural coastal communities?  What do you support as a remedy?
What a sad situation Washington State faces, because of the legislature's failure to act properly and well in response to the State Supreme Court's Blake decision. We could have followed the suggestion that the Court made in Blake and simply added the word "knowingly" in key parts of existing state law on felony possession of certain hard drugs. That would have effectively and elegantly resolved the issues raised in Blake.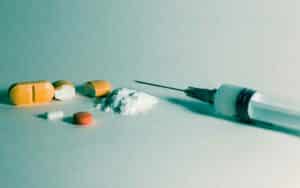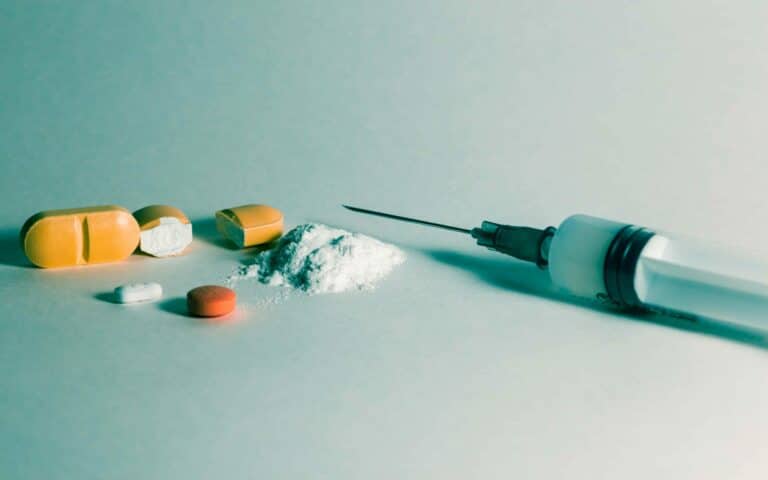 Instead, radicals in Olympia pushed a convoluted "fix" that didn't fix anything. It effectively decriminalized possession of hard drugs. That harebrained scheme has added fuel to fentanyl wildfire burning through this state right now.
The coastal and rural communities in the 19th Legislative District are suffering from fentanyl overdoses and deaths. The concentration levels of this cheap, synthetic opioid are wildly erratic — so one pill will get a user high for a few hours while another seemingly similar pill will kill that user.
The legislature needs to follow the suggestion that exists in the Blake decision and add the word "knowingly" to state law and empower law enforcement agencies around Washington to treat possession of fentanyl and other hard drugs as a felony again.
For more information and to contact Representative Walsh's office please visit his official website and follow him on Facebook and Twitter.