Shift's Newsmaker interview is with GOP Representative Dan Griffey, who recently retired as a firefighter and EMT after 30 years of service.  The House Republican Whip is currently serving his fifth term representing the 35th Legislative District (Mason County and parts of Thurston and Kitsap counties).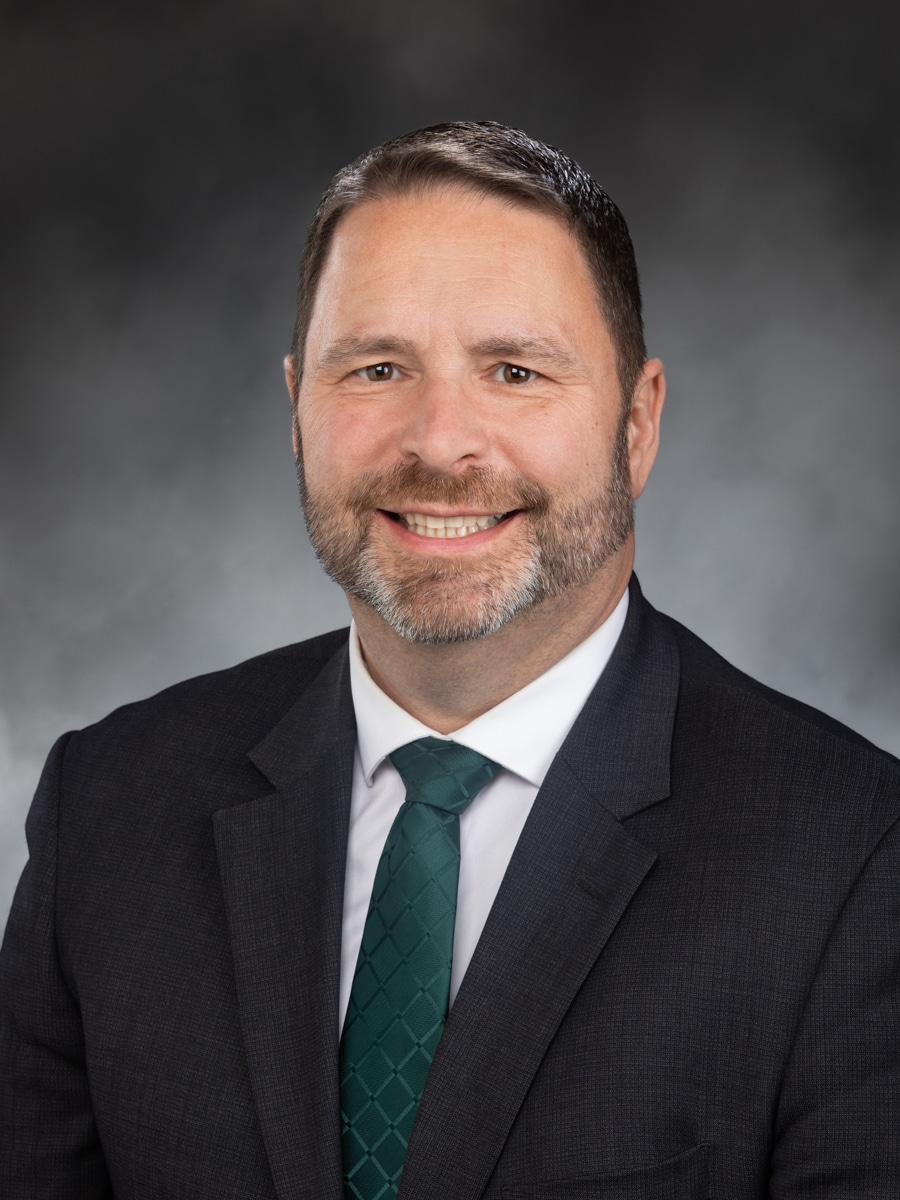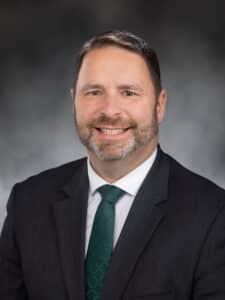 Representative Griffey describes his response to the state government seeking to move sexual predators into the Tenino community and his efforts to prevent the same thing from occurring in other communities across the state. As a former first responder, the representative provides his thoughts on police pursuit legislation and the Democrats' reckless efforts to stop police officers from pulling over vehicles for "non-moving" violations.  He also describes how the Democrats' 2021 anti-police legislation continues to endanger the lives of firefighters. Representative Griffey explains why he is against the Democrats' latest drug possession legislation which he argues "endangers our children and the rest of society."  Finally, as the budget begins to receive more attention in Olympia, the representative outlines his budget priorities.
Recently the Inslee Administration received strong criticism for attempting to place sex offenders into   "Less Restrictive Alternative" housing in the small Thurston County community of Tenino. A strong response by citizens and elected officials prevented this from taking place. What has been your response to this action from the governor?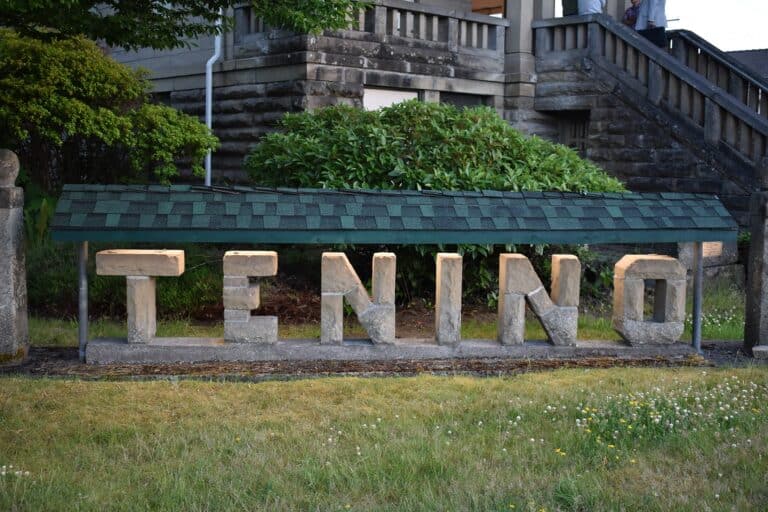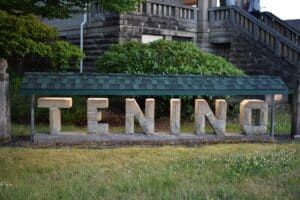 Now is the time for action. Communities in our state suddenly face the relocation of sexually violent predators into their neighborhoods. We must take a stand to protect the most vulnerable in our communities. Privately-owned and managed group homes full of sexually violent predators are to be moved out of civil commitment on McNeil Island into less restrictive alternative housing in many communities, with more being considered.
My seatmate, Rep. Travis Couture, myself, along with many other legislators on both sides of the aisle, introduced House Bill 1813 to place a two-year moratorium on SVP homes being sited in communities. The current process lacks transparency and adequate notification to the very communities that will be immediately affected.
Unfortunately, the bill was not given a hearing in the House Community Safety, Justice, and Reentry Committee this year in time to make it beyond the policy and fiscal cutoff deadlines.
While I fully intend to revive this effort next year, we need immediate action before it is too late. I am calling on Governor Inslee to step forward and protect the most vulnerable in this crisis, our children and sexual assault survivors. Waiting is a game of Russian roulette.
We ask that Governor Inslee continue the moratorium in defense of those who cannot protect themselves. He has generously acted in the past, and we expect no less now. I am willing to partner with the Governor, concerned citizens and those running the needed facilities. We must put all differences aside for the sake of the people we serve. We cannot afford to look back and say to ourselves that we could have done better when the opportunity to do so is with us now.
Local officials and law enforcement have been pleading with the legislature to repeal the Democrats' 2021 legislation which restricts' police from pursuing suspected criminals. What are your thoughts on this issue? Also, what do you think of Senator Manka Dhingra's proposal to leave things as they are while a commission reviews the issue?
Studies are important, but more important is the time they are conducted. After the fact, just means that we allowed more victims than necessary to suffer needlessly, and for what?
Children are dying right now in Tacoma and Sunnyside, most recently. We had a bill that would have restored our officers' ability to engage in pursuits when they have reasonable suspicion that certain crimes are being or have been committed. Still, the majority refused even to debate it in the House. That was a slap in the face to all the citizens in Washington state as well as our dedicated and brave law enforcement. Thankfully, in a last-minute move, the Senate managed to get the support it needed to pass a similar – though watered-down pursuit bill that we hope can be improved and approved in the House.
Citizens have a right to expect that those upholding the law can do so and that those who have been victimized will receive justice.
Democrat lawmakers are supporting a measure to prohibit police officers from pulling over drivers due to "non-moving" violations (such as broken taillight, expired tabs, and misdemeanor warrants). Why have you spoken out against this measure?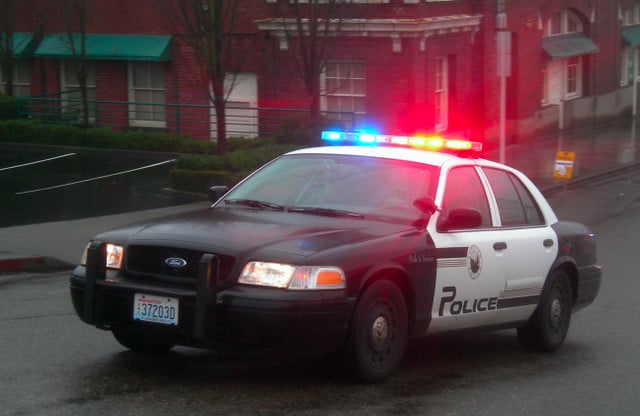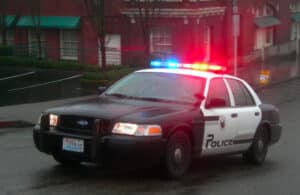 I have spoken out against this measure. There are several reasons. One is that moving infractions have often proven to be a lifesaver to those being held against their will. We have taught that if you ever find yourself in the trunk of a vehicle to kick out the taillights. This will get law enforcement's attention and making noise when the car is pulled over can save your life.
Another reason is that around 8% of moving violations reveal criminal activity in the process. This can mean less fentanyl on the streets, victims freed, and drunk drivers apprehended BEFORE they kill someone.
Drug overdose deaths are at an all-time high in our state as the legislature is debating on new drug possession laws. What type of possession laws would you favor to keep our communities safe and to get addicts the help that they need?
I am 100% on board with diversion to get those struggling with addiction to the help they need. I do not support is a system that mandates pre-arrest referral to treatment that comes with no way to track between agencies. We currently do not have the treatment facilities to process the referrals. Many do not comply, and we lack follow-up and follow-through. This endangers our children and the rest of society. Those who intentionally do not meet the court's requirements should expect consequences.
You recently retired from being a firefighter after 30 years of active service. What are the top legislative priorities for firefighters in our state?
I was honored to serve my community for over 30 years. It has offered me an in-depth perspective of what we are experiencing at our most fragile moments in our state.


A huge eye-opener was one of my last calls. The police reform bills had just been enacted. I was on a call with a suicidal male. This can go in one of many directions. They can kill themselves obviously, but they can also go after others in the process. I called law enforcement. (I am responsible for keeping my crew safe, as well as the citizens and our patients.)  Dispatch responded that Law Enforcement would not be arriving. I was on my own. My crew is not fitted with bulletproof vests, armed or trained as law enforcement officers are to respond.
Firefighters need our support, and they need law enforcement. We are understaffed due to the vaccine requirement and are in jeopardy due to these policies of being able to do our jobs to the best of our abilities. From talking to those we serve in an emergency, I can tell you that they want us to have every tool available. Restricting our ability to save those in crisis is not only a moral deflater but a danger.
The 2023 legislature must pass a budget to run the state for the next two years. What is your budget priorities?
I have too many priorities to list. I am sure we all do. So I triage them into what will keep my constituents safe, let them prosper and to address those in need of care that have been marginalized.
This includes addressing:
Substance abuse (Fentanyl)
Mental Health Care
K-12 learning loss
Infrastructure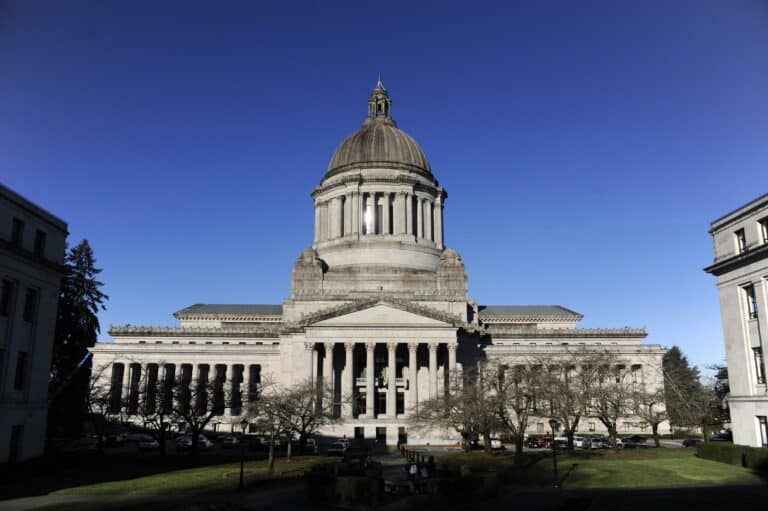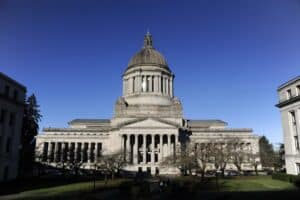 We have more work to do than we started with based on irresponsible legislation and priorities as set forth by the majority party. If we are going to get our state back on track, we must put aside our differences and do what is in the best interest of the citizens in our state. That will need to start with freedom and the ability to enjoy that freedom without criminal interference. Everyone should be safe and not fear for their lives while pursuing their dreams.
For more information n Representative Griffey and to contact his office, please visit his official website.