Our Newsmaker Interview is with second term Republican Representative Cyndy Jacobsen who serves the 25th Legislative District (East Pierce County).  She is a former Puyallup City Councilmember, schoolteacher, home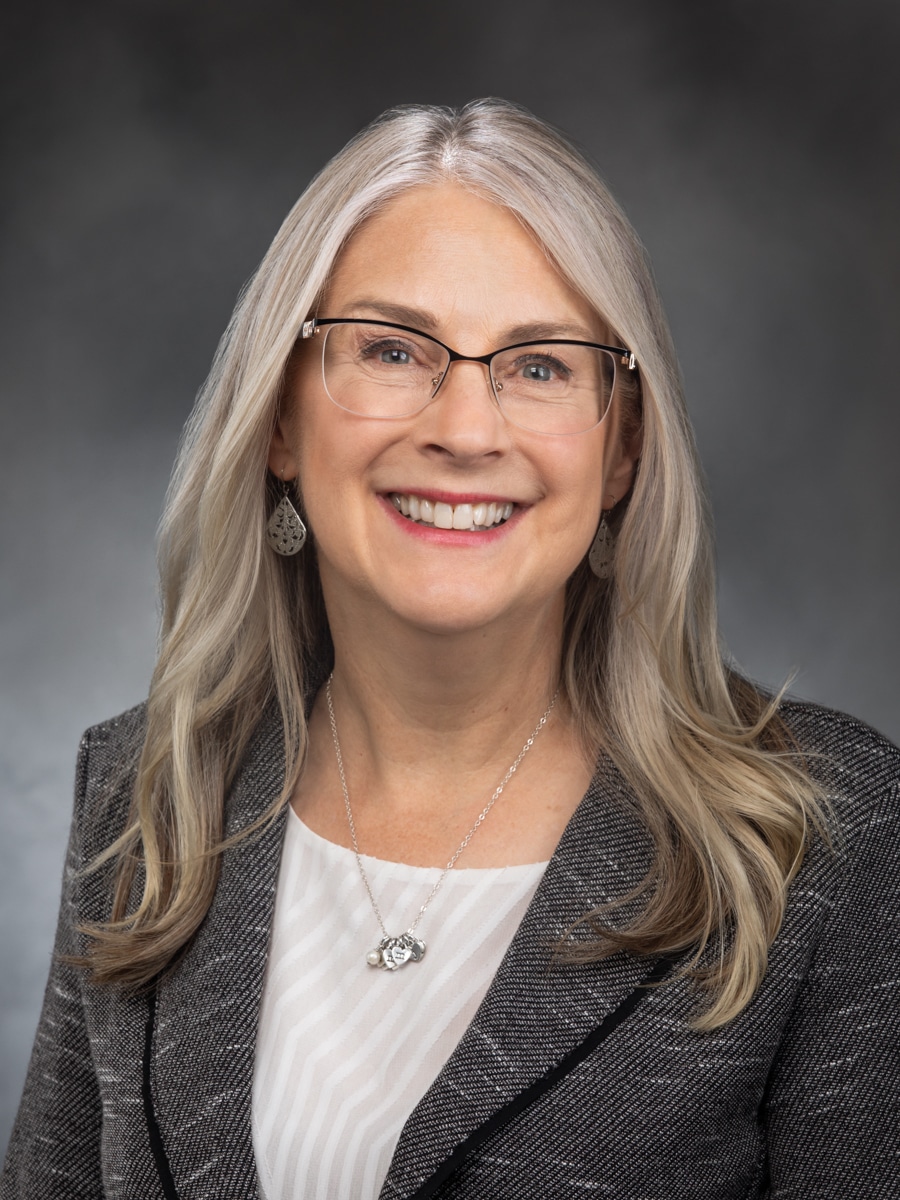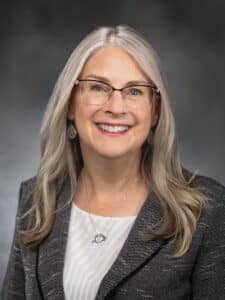 school parent, and small business owner. She is the mother of seven children.
The representative discusses her bill to allow the state to rehire the workers who were fired when Governor Inslee abused his emergency powers by terminating the employment of state employees who were unvaccinated for COVID.  Representative Jacobsen also discusses her bill to improve safety in our schools and the proposal to provide more educational options to families by having the state fund the student and not the schools. She calls the Democrats' 2021 restrictions on police pursuit a "disastrous policy" and she is strongly supporting legislative efforts to repeal the law. She states that Governor Inslee's $4 billion bond measure for the state to purchase affordable housing is unwise fiscal policy and believes the housing crisis could be alleviated better through lifting many of the bureaucratic restrictions Democrats have placed on development.
First, let's talk about education. You have introduced legislation (HB 1064) to help improve school safety.  How will this legislation make our schools safer for children?
This bill would provide matching grants to school districts to make design improvements that would enhance school safety. Improvements might include inside locks with access cards for law enforcement, panic alarms, access control systems, emergency communications, crime prevention through environmental design, and other best practices to enhance the safety of our schoolchildren. This is not the only action we need to take, but it is one piece of the puzzle.
There is again much discussion about how our schools are funded.  What are your thoughts on education funding and what do you believe will come out of the current legislative session on this issue?
I am still grappling with the intricacies of school funding. We are rightly charged in this state with fully funding basic education. This for me is an equity principle. Children from households with limited means should have
the same access to excellent education as do children from families who have more choices.
I would also hope that we take a good look at funding students instead of schools in much the same way that financial aid is offered. Representative Walsh has an interesting proposal, HB 1633, that would offer families a scholarship to attend a school of their choice. Additionally, I am in full support of bills that would enhance funding for special education. I hope we can think out of the box this session, while empowering all students and families.
Prior to the start of the legislative session, you filed a bill regarding the state workers who were fired over the governor's vaccine mandate.  What would your bill accomplish?
I hope to bring attention to this issue. The state fired nearly two thousand qualified, experienced state workers because of the vaccine mandate. The Department of Transportation and Washington State Patrol were hit the hardest. This placed undue hardships on families, exacerbated our work force shortage, and possibly subjected state government to legal liability.
My bill would allow a path back to re-employment for these valued workers who want to come back and encourage municipalities and the private sector to do the same. Let's extend an olive branch and get past this unfair and unwise policy.
It seems from watching the news, there have been several deaths in Pierce County caused by accidents involving stolen cars. (Latest story)  Stolen vehicle rates are skyrocketing due to the Democrats' restrictions on police pursuits.  What are your thoughts on the restrictions and their impact on crime rates?
This has been a disastrous policy. Officers are reporting failure to stop at levels many times what they were before this law was enacted. This is demoralizing for our law enforcement professionals and dangerous to our public safety. Under the newly implemented standard, officers must have probable cause that a violent offense has been committed, as opposed to the old standard of reasonable suspicion. Our local law enforcement officers are seeing suspects flee before they can assemble the facts to meet the new higher standard. We need to roll back this horrible policy!
You have introduced two pieces of legislation (HB 1401and HB 1402) designed to improve the affordable housing crisis in our state.  What specifically will your legislation accomplish?
These two bi-partisan proposals are aimed at mitigating our housing shortage by increasing supply. HB 1401 would encourage localities to provide a streamlined permitting process for affordable housing. Twenty-five to30% of the cost of new housing is in regulatory and permitting costs. Let's work on reducing that.
HB 1402 would allow localities to expand their urban growth boundaries, areas of dense housing under the Growth Management Act (GMA), to allow for more buildable lands. This is part of a suite of bills being offered this session to address the housing shortage. I'd like us to consider a complete overhaul of the GMA, but for now, these two fixes would help with the housing shortage.
Governor Inslee has proposed a $4 billion initiative focused on affordable housing and homelessness.  What are your thoughts on the governor's proposal?
Governor Inslee has proposed a four-billion-dollar bond issue to purchase more affordable housing units. This would need to go before the voters because it would put us over our debt limit. This does not seem wise as we have recently decimated our rainy-day fund and we might be headed for a recession.
Additionally, I am unconvinced more government spending would solve our housing woes. I would prefer to see us remove bureaucratic impediments that are preventing the market from providing the housing units we need.
For more information on Representative Cyndy Jacobsen and to contact her legislative office, please visit her official website.