This week's Newsmaker Interview is with Representative Chris Corry, a second-term legislator from Yakima.   Representative Corry is a rising star in the legislature and spars often with Puget Sound-area legislators who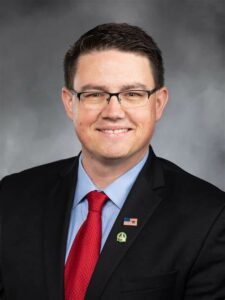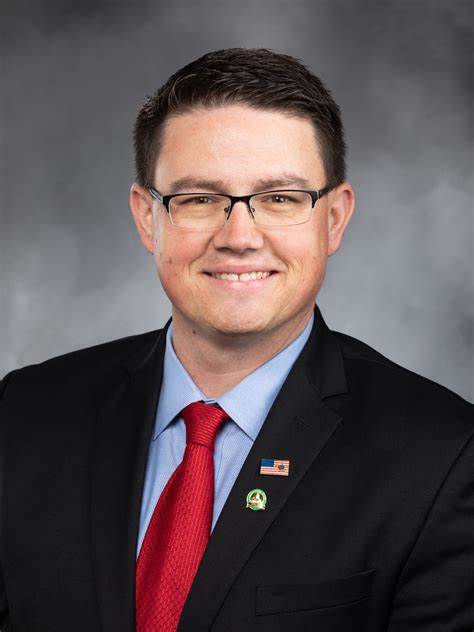 refuse to recognize that the laws they pass have a negative impact on those who live under different conditions in Eastern Washington or in rural communities.  In his interview, Representative Corry expresses his desire to help educate his fellow legislators on these impacts and shares his views on Governor Inslee refusing to end his one-man rule of the state, the disastrous police "reform" legislation, the poorly planned long term care payroll tax, the Democrats seeking to impose a state income tax, and how cities, including Yakima, are demonstrating that Washington State residents don't support the Democrats' tax plans.
What are your views on Governor Inslee's mandate that all state employees, contractors and volunteers must be vaccinated or risk losing their position?
The vaccine mandate speaks to a larger problem, specifically the Governor's continued use of additional powers under his proclaimed state of emergency.
Since the beginning of COVID-19, Washington has lost over 7,000 lives to this virus. I will not diminish the loss of these lives, as all human life is valuable.
There is no question that COVID-19 is more dangerous than Influenza. But with vaccinations, natural immunity, and therapeutics, we don't need to live in fear of this virus. Anyone who wishes to get vaccinated can get vaccinated. Science shows us that vaccinated (including natural immunity vaccinations) people are protected against serious complications from COVID-19. If you are vaccinated, you do not need to fear unvaccinated people because you are already protected.
By continuing to cling to these emergency powers, Inslee is able to sidestep the legislature. It is the legislative branch's duty to debate and vote on laws in our state, including laws regarding public health. This vaccine mandate also does not take into consideration natural immunity, which is shown to be equal to, or more effective than, the vaccine immunity.
All vaccines and viruses have risks, and each person needs to carefully consider and determine their own choices. I chose to get vaccinated. I support anyone who chooses to get vaccinated. I also support anyone who chooses not to get vaccinated. What I do not support is a state that forces people to comply with their will by threatening their livelihood.
During the 2021 legislative session, Democrat legislators and Governor Inslee rewarded the violent behavior of liberal activists by passing multiple law enforcement reforms. Since these reforms have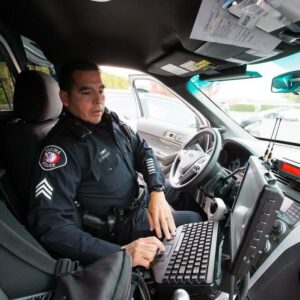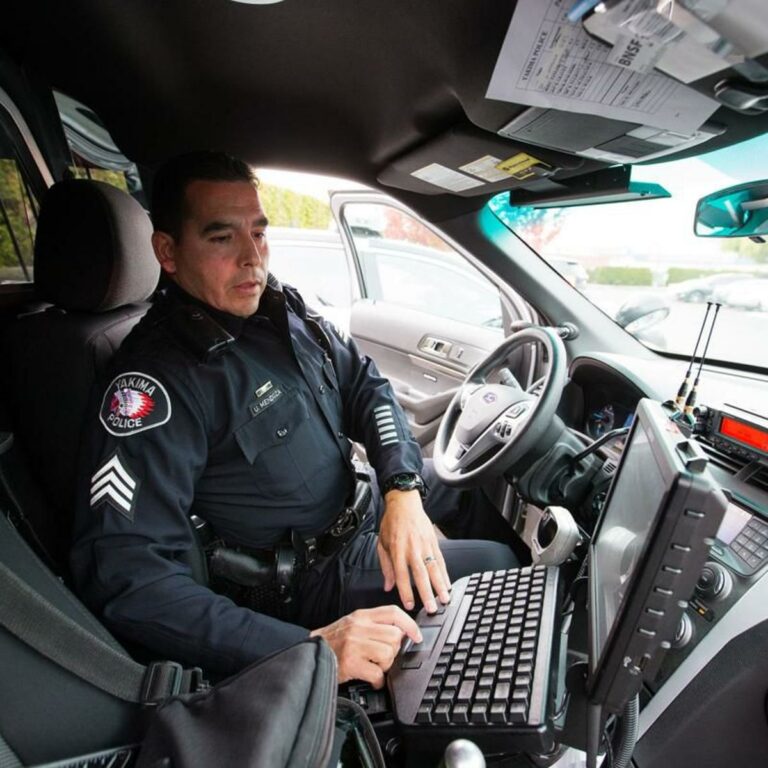 become law, there have been many examples of these reforms prohibiting law enforcement from apprehending suspects.  What are your views of these laws and what changes would you make?
These new laws have harmed communities and emboldened criminals. Legislation in Olympia is often based more on theory (idealism) than in practical (reality) application. Legislators in favor of these laws did not understand the tools and procedures needed by law enforcement to protect the public and serve our communities.
Many of us are committed to fixing the flaws in these police reform bills so that our communities and our officers remain safe. The current laws are not actually reform but are actually detrimental to our safety.
Previously the Democrats in the legislature passed the Long-Term Care payroll tax which many Washington residents have suddenly become aware of as the exemption date is quickly approaching.  What are you hearing from your constituents about this new tax?
The act passed in 2019 and was championed as a way to solve the funding crisis for those in need of long-term care in Washington State. They declared this would not only provide for the needs of Washingtonians but also act as a buoy to the insurance industry and their private policies. Unfortunately, none of that was true.
The plan showed it was not sustainable at current rates and would require significant increases to remain solvent. The amounts provided in the legislation are not adequate now or in the future. The question I asked was simple: "Would the Insurance Commissioner allow a private carrier to sell an identical policy in this state? Based on these rates and the actual coverage provided." The answer was/is no.
Naturally, this new tax has sparked outrage and concern from across the state. While everyone is required to pay, not everyone can utilize the program. If you live in Oregon or Idaho, but work in Washington, you pay in, but you can't use the program. If you are an H2A worker, you pay in but can't use the program. If you are within 10 years of retirement, you will pay in but won't be able to utilize the benefits.
The most logical option would be to cancel the act. However, I don't see that as a realistic option with liberal legislators in Olympia. If the goal is for Washingtonians to have coverage in place, I believe we are going to have to create a market that allows for annual opt-outs and private policy attestation on an on-going basis.
Yakima voters will have a measure on the general election ballot to ban an income tax at the local level. What are your feelings on this issue?  If passed, what message does this send to state lawmakers?
Washington has a competitive advantage without a state income tax. That advantage is used by the Washington State Department of Commerce as a tool to attract businesses to Washington State. Even though the state is collecting more money than ever, that's not enough for some legislators. In 2021, they passed a capital gains income tax with the goal of that tax leading to even more income taxes.
We have had a ban on local income taxes in state law since the 1980s. When the courts overturned the Seattle City income tax, they also threw out the provision in law due to a technicality. Several of us in the legislature have tried to pass a bill to re-instate the ban, but it was turned down by the Democrats who hold a majority.
I fully support Yakima and other localities banning local income taxes. I think it shows that our local governments are committed to fiscal restraint. I am hopeful that these local bans will also put pressure on the state to re-instate the local income tax ban. More broadly, I hope it sends a clear message to the legislature that our state does not want an income tax.
Liberal urban legislators with no agriculture experience rewrote the overtime rules for farm workers. What impact will these new rules make to the state's agriculture community?  Do you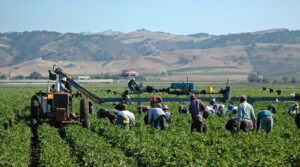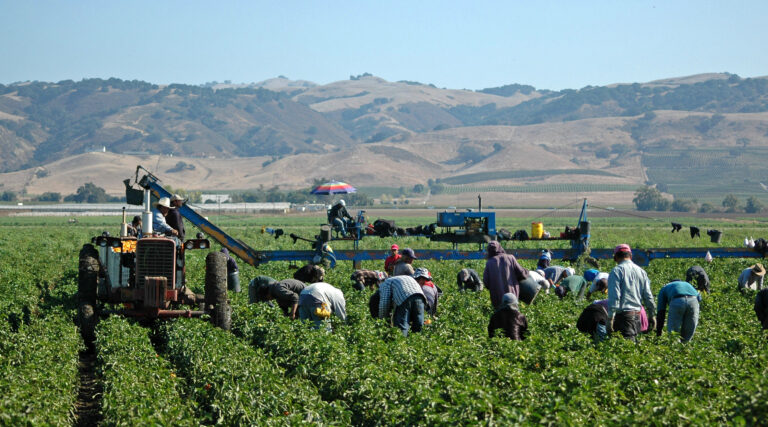 believe there is any opportunity to change these rules once the legislature reconvenes?
The overtime legislation started as a clarification that agriculture employers shouldn't be liable for retroactive wage claims for following the law if the Supreme Court ruled against the overtime laws currently in place.
One challenge for agriculture is commodity pricing. Our farmers compete against low-wage producers around the globe. The prices of our goods are not set by farmers but by the market. This means that costs associated with growing, harvesting, and distributing goods in a national and global market have a profound impact on the industry's ability to survive. You cannot make major changes to these costs without it having an impact on the industry. We need wage rules that support both farmworkers and producers so that we preserve our access to food and support our economy.
Early on, during the bill's negotiations, there was a limited seasonal exemption. This recognized the need for short-term seasonal employment that must be completed as nature dictates during harvest. I believe that is a key fix that will help the industry.
It seems to many that urban liberal legislators are disconnected to the realities of living in non-urban communities.  What can be done to educate the Seattle area lawmakers on how their policies negatively impact those who do not reside in the Puget Sound region?
That has been a personal challenge since entering the legislature in 2019. I spend a considerable amount of time educating my colleagues on what life is like in rural Washington. Many think that this state is made up of only Puget Sound companies. I also explain how policies they enact, based solely on their districts, can have negative impacts on my district and other rural areas.
Advocacy with legislators on the other side of the aisle is an important role for any legislator. I take that job very seriously and try my best to work with all members to help them understand the needs of rural Washington