Shift's Newsmaker Interview is with Representative Andrew Barkis (R – Lacey) who has served in the Washington State House since 2016. He is the ranking Republican on the House Transportation Committee, and he also serves on the House Housing Committee, where his experience as the owner of a property management company is put to good use to develop solutions to the state's housing shortage crisis.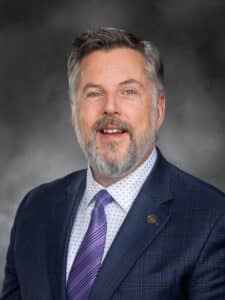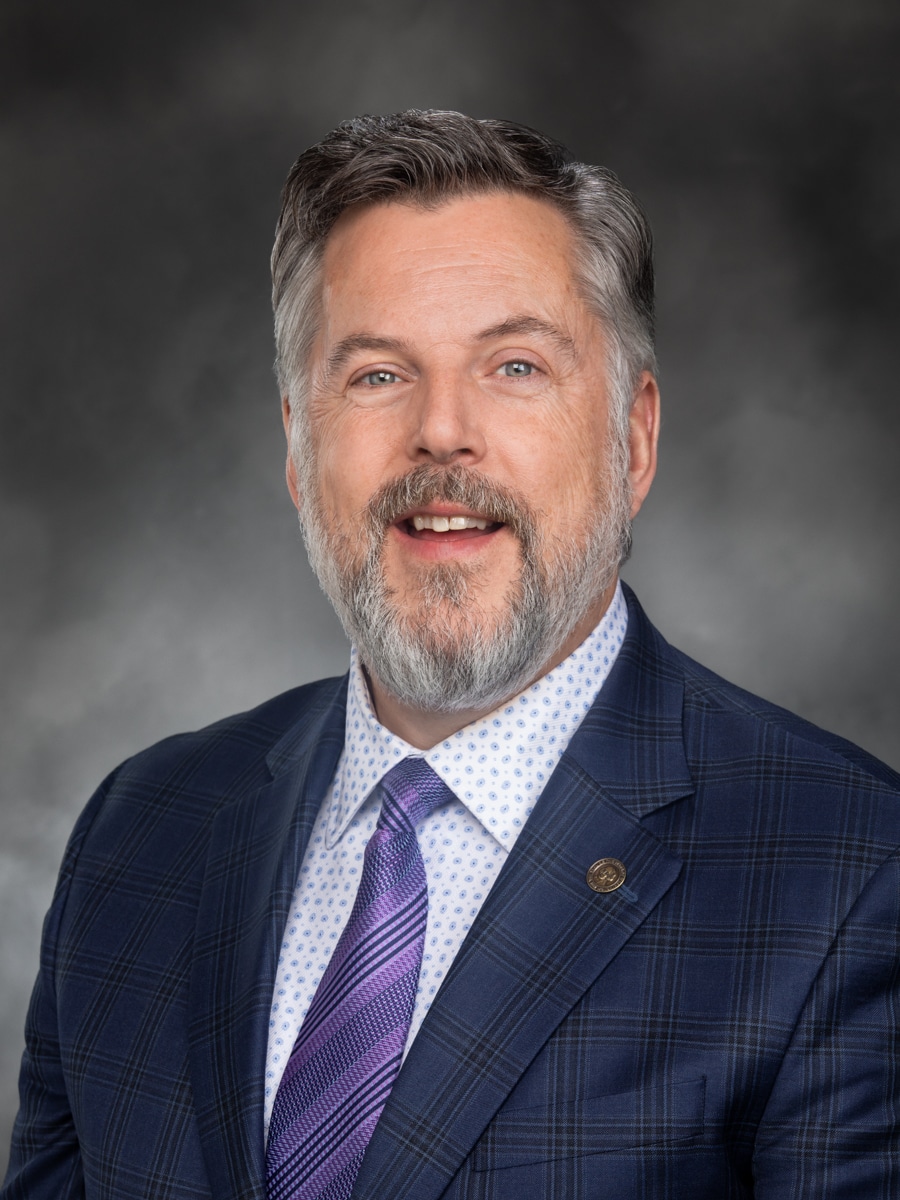 As legislators are working long hours deliberating on the important issues before them, we are thankful Representative Barkis could take a few minutes to inform Shift readers on his views. He discusses legislation that has passed the House of Representatives seeking to increase affordable housing units and his concerns with the governor's plan to have the state recklessly borrow $4 billion for housing projects.   He provides his thoughts on legislation which will partially lift the disastrous restrictions the Democrats placed on police pursuits in 2021 and on new drug possession legislation.  As debate on the state's two-year budget intensifies, Representative Barkis expresses his frustration that the Democrats have blown the opportunity to help low-income households through providing tax cuts. Finally, the representative states his opinion on the Democrats' latest attack on the 2nd Amendment.
The housing shortage is finally receiving some attention in the legislature this year. You have sponsored HB 1245 to allow for more residential development. Please tell us about the legislation (which unanimously passed the House). How will it help the create more housing units?
Washington state produces the fewest housing units per household of any state in the country, partially due to unnecessary regulatory burdens, restrictive zoning laws, and an antiquated Growth Management Act. My bill seeks to increase housing options through lot splitting.
I understand lot splitting is a unique concept, but it has been successful in other states. It is a simple solution where someone owning a larger lot can split and sell a portion of that lot to allow for the development of another housing unit. Splitting residential lots will create more homes, smaller homes, less expensive homes, and intergenerational wealth.
My bill is a cornerstone piece of legislation that works in conjunction with many other bills moving forward this session to increase our housing supply, including House Bill 1110 on middle housing and House Bill 1337 on accessory dwelling units.
I have been working on many of these housing issues for the last seven years. Even though there is much work to be done, I am glad to see many of these policies keeping their traction and movement forward in the legislative process.
What are your thoughts on Governor Inslee's plan to have the state borrow $4 billion for more housing? Do you believe this will be on the ballot later this year?
Affordable housing and sheltering homeless individuals is one of the top issues in front of the Legislature this session; however, I'm concerned about the governor's approach for several reasons.
Gov. Inslee's 2023-25 budget proposal proposed a $4 billion referendum to fund affordable housing and shelters over the next six years. He'd like to do this by issuing bonds outside the state's debt limit. If this referendum is incorporated as part of the budget-writing process, it would more than double the capital budget, taking it from $4.8 billion for the biennium to nearly $9 billion – the largest in state history.
If the governor's referendum passes, the Washington State Housing Finance Commission could spend the $4 billion without legislative oversight. This means the funding could go towards whatever housing efforts or criteria the governor defines. This essentially means more money for the homeless without any accountability tied to it.
If this referendum is going to be considered, we need to be at the table to provide feedback and input on the implementation question and process. The House and Senate operating budget proposals are rolling out. Time will tell to see if this referendum appears in the budget.
Police pursuits are once again a hot topic in Olympia with many Democrats finally acknowledging that they went too far with their reckless restrictions in 2021. What are your feelings about the reform measure which passed the Senate?
I believe the watered-down measure that passed the Senate (Senate Bill 5352) is better than where we stand with current law; however, it does not go far enough. I was pleased to see in the modified bill the Senate passed that they did not include the sunset clause/expiration date for reasonable suspicion to revert to probable cause in 2025; however, the Senate did narrow the title which potentially leaves little room to amend the bill to include additional offenses in which officers could pursue a suspect.
We handcuffed our law enforcement officers with the reform laws passed in 2021. The current modified Senate bill takes one of those handcuffs off. Auto theft is at an all-time high. Crime itself is at an all-time high. We need to give our officers the full discretion to reasonably pursue criminals. We cannot keep giving the message that committing crime in Washington state is okay without consequences. Our citizens, businesses, law enforcement agencies, and communities are demanding we take full action.
This is an imperative policy. We cannot leave here empty-handed again in a few weeks without attempting to fix this flaw in our current law.
What are your views on drug possession laws? Will the legislature pass a bill which will use the threat of incarceration to encourage addicts to receive help?
I have had personal experience with a family member suffering from addiction, so I understand this issue. A lot of work needs to be done to get those addicted into treatment, including having the resources and facilities to meet the demand. Some people suffer from addiction and have chosen not to seek treatment under current law. We also cannot ignore the crimes that some people commit, such as burglary, to help fund their addiction. There are many layers to this complex issue. The majority party chose Senate Bill 5536 as the one bill this session to begin the conversation on solutions to the Blake decision and its expiration on July 1, 2023. Several additional solutions were offered, but they weren't considered for whatever reason.
On Monday, Senate Bill 5536 was heard in the House Community Safety, Justice, and Reentry Committee and will receive executive action next week. With that being said, it would be premature for me to provide a full response on this bill when the committee could still amend the current version and any amendments that could also happen on the House floor.
The biannual budget must be passed during this legislative session. Is there any hope for a tax cut, especially on gas, to help lower- and middle- income workers who continue to struggle due to rising gas prices (caused by Governor Inslee's cap and trade policies)?
As the ranking Republican on the House Transportation Committee, I will start with our budget.
The state's gas price has risen due to the implementation of the cap-and-trade program passed by the Legislature in 2021. At this time, there are no discussions surrounding raising the gas tax again; however, there are no discussions about lowering or changing the gas tax.
As one of the transportation budget writers, it remains unclear if the road usage charge (pay-per-mile program) will be included.
It is disappointing tax relief has not been a priority. We have had ample revenue surplus' that could have accommodated putting money back into the wallets of all Washingtonians. And now, with the latest revenue forecast showing a slowdown in our economy, there will likely be no tax relief.
House Republicans did offer solutions to lower the sales tax, provide property tax relief, repeal the long-term care payroll tax, and expand the Working Families Tax Credit. None of these solutions are being considered.
You have been at the forefront of fighting liberal attacks on the 2nd Amendment. If passed, what would HB 1240 impact gun ownership in our state?
I believe House Bill 1240 would restrict the foundational constitutional rights of the 2nd Amendment. This bill would burden responsible, law-abiding gun owners and be ignored by criminals and those who have the intent to cause harm.
Whether for protection, sport, or hobby – generations of Washingtonians have owned and used guns responsibly. They will continue to do so.
Responsible gun ownership is also a way of life– in urban, suburban, and rural Washington. Imagine if you lived in a rural area where law enforcement's response time is an hour or more. With crime and fewer police officers in our communities, now more than ever, people are turning to firearms to protect themselves and their families.
This foundational right is something we should protect while coming together to address the root causes of all violence, including poverty and economic despair; drug addiction; isolation; untreated mental health needs; and parental neglect.
For more information on Representative Barkis and to contact his office, please visit his official website.