This week's Newsmaker Interview is with Gerald Baron, the Executive Director of Save Family Farming, who discusses a recent Washington State Supreme Court ruling which could result in many farms across our state being forced to shut down.  In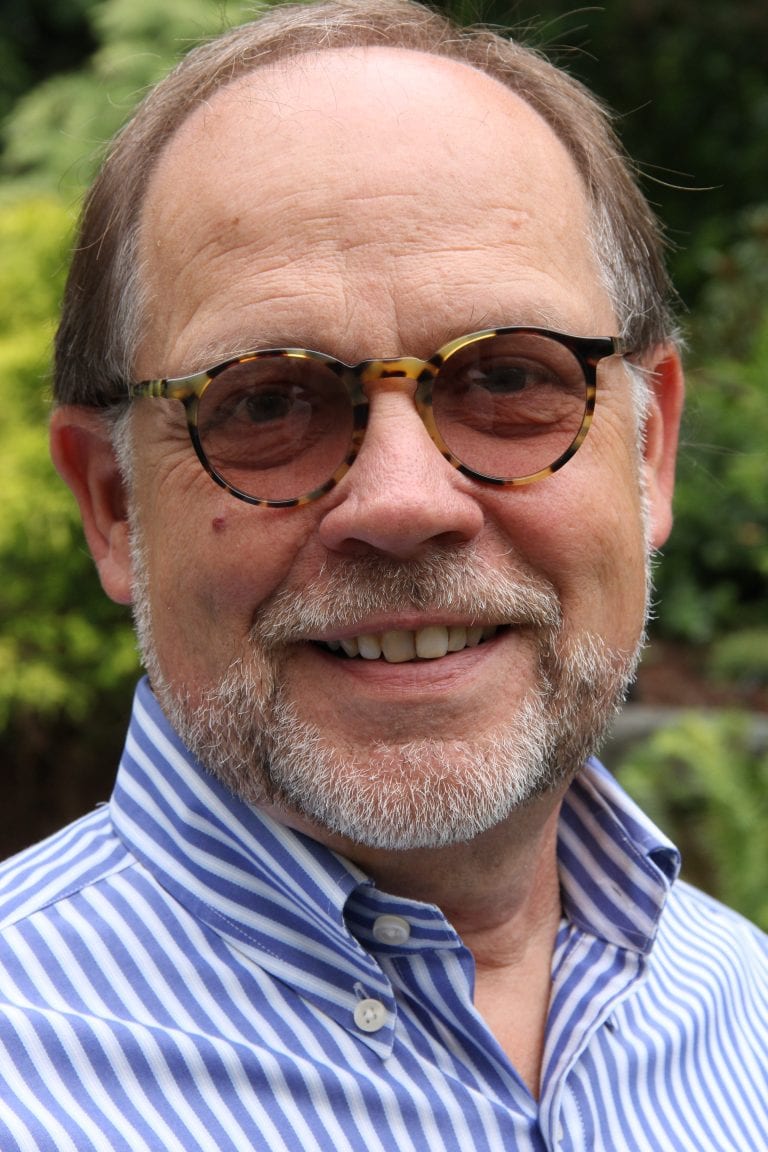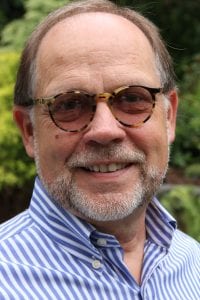 November, the all-Democrat Supreme Court ruled that a 60-year-old state law, which exempted farmworkers from overtime pay, was unconstitutional.  That means the resulting higher labor costs will make farming in Washington State even more expensive in the future. Adding insult to injury, class-action lawsuits by workers seeking 3-years of back overtime pay, which was not required by law at the time, could put many small farms out of business.  Baron discusses the lawsuit, its devastating impact on law-abiding small farmers, and efforts to protect the farms and jobs in the legislature (while Seattle Democrats try to make the situation even worse).
First, please explain to our readers last November's Washington State Supreme Court decision.  Was the ruling something you thought might occur? Has it happened in other states?
The case involved a dairy farm in Eastern Washington. In a narrow ruling of 5-4 the state Supreme Court ruled on November 5, 2020 that the 1959 state law exempting farmworkers from state overtime rules was unconstitutional. It did not remove the overtime exemption from the other employment categories –– only farmworkers. The ruling left many questions unanswered. It applied to dairy farms but left uncertain whether all farmworkers were to be paid overtime. It also left open the question of retroactive overtime pay.
Three justices including Chief Justice Steven Gonzalez signed a concurring opinion that was factually wrong and demonstrated a prejudice that farmworkers and farmers find deeply offensive. They falsely claimed farmworkers earn sub poverty wages, have no voice in the legislature, that farm work is excessively dangerous and that farmworkers are part of a caste system similar to that found in India. We have published a document on www.savefamilyfarming.org that refutes each of these statements.
How has the court decision impacted family farms in Washington State?
Dairy farmers immediately modified their employee pay to meet the new law written by the justices. Farmers do not set their own prices which means survival depends on controlling costs and labor is one of the largest. To continue farming, farmers have had to adjust pay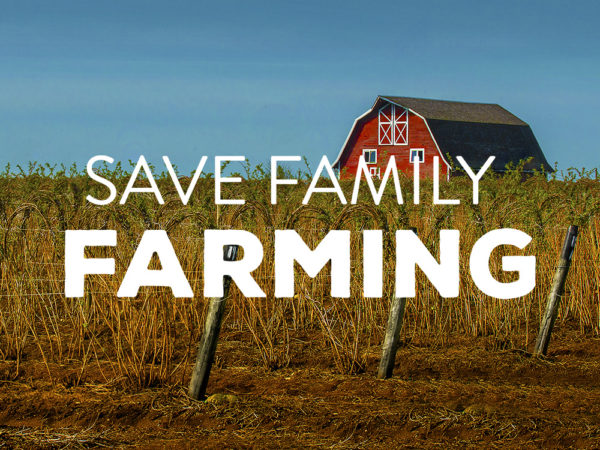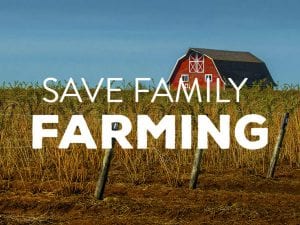 rates to afford the overtime or prevent farmworkers from working more than eight hours per day. The real harm came to farmworkers as they saw major changes in compensation and limitations on work and earnings. Farm work does not conform easily to a 9 to 5 routine and most farmworkers asked to work more than 40 hours based on strong pay they were receiving. Some have had to take second jobs to maintain their lifestyles. Washington farmers pay more for farm labor than any other state (Hawaii is higher but so is the cost of living). Farmworker families earn about double the state poverty level and most live in the lowest cost of living areas in the state.
The day the court decision was announced class action lawyers from as far away as Los Angeles began advertising on Spanish radio stations for clients to sue farmers. There are now about 40 class action lawsuits filed against farmers all demanding three years retroactive pay. Farmworkers were harmed by the court decision, but these lawsuits –– if successful –– would destroy most of their jobs. Very few farms could afford to pay three years back pay. Farmworkers themselves would see very little of it as most would almost certainly go to attorneys.
Senator Curtis King (R – Yakima) has introduced SB 5172.  How will this bill alleviate the problem caused by the court's ruling?
Senator King introduced a bill that would stop the lawsuits and prevent the three years retroactive pay as a matter of simple justice, as he explained. There is a state law that allows for three years retroactive pay when an employer has broken the law in paying employees. But that did not happen here. Farmers were following a 61-year state law. Yet, lawyers were demanding the retroactive pay.
Unfortunately, Senator King's bill was amended by Senator Rebecca Saldaña (D – Seattle). Her amendment completely turned the intent of the bill around and instead of protecting farm jobs and farmers from an unfair demand, made that demand immediately applicable to all farmers, plus 12% interest. It is significant that Senator Saldaña, a former union organizer, has a pattern of introducing legislation that would greatly harm farming in our state. In this case, it would destroy it. The Chair of the Labor Committee allowed the bill to go forward with Saldaña's amendment with the intent to then negotiate the specific language.
What is the current status of SB 5172?
As of March 9, the bill emerged from the committee with its original intent largely intact. Details are still emerging but it appears to phase in overtime pay for most farmworkers and prevent claims for retroactive pay. It remains to be seen if voices like Senator Saldaña's with a strong anti-farm agenda will influence this bill as it moves forward toward a final vote by the legislature.
Why has organized labor come out against the bill?  What do they have to gain by defeating the measure?
That is a bit of mystery given the obvious harm to farmworkers. It is hard to see how demanding pay that will end their jobs can be presented as being in the farmworkers' interest. It appears that labor's position is being driven by the most extreme activist in the labor group, Rosalinda Guillen. Her organization, Community to Community, states on their website that their goal is to end "settler colonialism, patriarchy and capitalism." This dream of a "worker paradise" is not in workers' interest as history has shown.
This is an extremist agenda that was on display in the effort by this group and her one-contract union, FUJ, to stop 20,000+ guest workers from coming to harvest Washington crops in 2020. She has been fighting to stop guest workers from working in our state for many years and has added more unnecessary costs and burdens on hiring farmworkers through friendly legislators like Senator Saldaña. The national vice president of the United Farm Workers called Guillen and her attorney from Columbia Legal Services out for lies in a court document last year, so there are divisions among labor leaders. It appears that Guillen may have put the more reasonable labor voices in a difficult spot. By allowing this to happen labor leaders unfortunately have demonstrated that their political agenda is not always helpful to the workers they claim to represent.
What other issues is Save Family Farming working on during the legislative session?
We are involved in helping to educate the voting public about guest workers and how the jobs farmers provide are life-changing for them and their families.
Another issue of prime importance to farming is the Department of Ecology's call for water rights adjudication in the Nooksack basin. If adjudication––a state lawsuit against water rights holders––goes forward the almost certain outcome will be the end of farming in Whatcom County, one of the last viable farming areas in Puget Sound. Tribes are requesting this adjudication as the courts will undoubtedly make all water rights holders junior to their senior water rights. Given that the Nooksack river has no reservoir to maintain water flows during late summer, when flows go below a level set by the state all junior users will be cut off. That means the end of farming and all that farmers do to help protect and restore fish. Adjudication is a 20 to 40 year process costing water rights holders and taxpayers upwards of a billion dollars, but the state seems intent on going this litigation route rather than supporting the collaborative methods that have proven best and most effective in the past.
Tell us about Save Family Farming. How can people get in touch with you? How can they learn more about the organization?
Save Family Farming is a farmer-run state-wide farm advocacy group. We have affiliate organizations in Whatcom Family Farmers, Skagit Family Farmers and Eastern Washington Family Farmers. Our mission is to ensure a future for family farmers in Washington state. Actions by the state Supreme Court and legislators like Senator Saldaña make it clear why this work is necessary. Political power in this state resides in our cities, not in farm country. So it is essential that we build a better understanding of farming and the issues facing our farmers among urban voters. A major part of that is to counter the false information that farm opponents like Senator Saldaña, Rosalinda Guillen and others promote. We are an activist group that works in support of other farm organizations to make certain that voters understand the critical issues facing farmers in our state.
Part of our job is to engage farmers, farmworkers and farm supporters in speaking out. We encourage all those wanting to see family farming continue in our state to check out our website at savefamilyfarming.org and sign up to help us secure a future for farming.