Shift's Newsmaker Interview is with GOP House candidate Paige Jarquin, who is challenging longtime Democrat State Representative Drew Hanson in the 23rd Legislative District (North Kitsap).  Jarquin persevered to overcome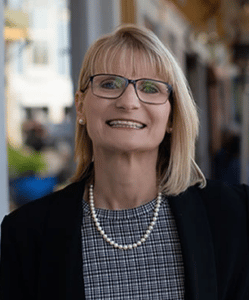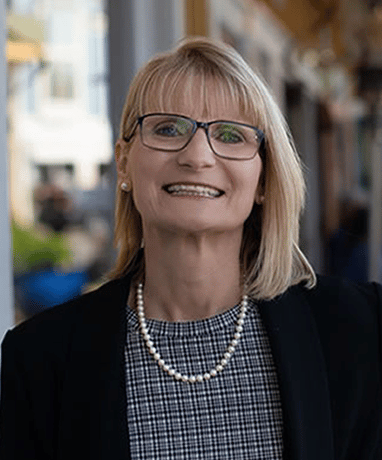 early difficulties in her life (including being a 9th grade drop out with three children by the time she was 20 years old) to become a college graduate who owns her own successful small business (with her U.S. Marine veteran husband) and actively helps others by volunteering in her community.
Jarquin provides well-developed and responsible answers to some of the state's top issues in her interview. She reveals her ideas on how the state can help people like herself who face tough challenges at the beginning of their adult life. She outlines both short-term and long-term fixes to the Democrats' failed public safety policies, which Jarquin believes have "embolden criminals to commit crimes." The mother of three and grandmother of eight illuminates several proposals she supports to improve parental involvement and transparency in our children's education and explains her backing of some of the "Let's Go Washington" initiatives which would use the state's tax surplus to provide tax relief to struggling Washington households. Finally, the self-described "book junkie" shares her favorite books in several different genres she enjoys.
First, please tell our readers about yourself and why you have decided to run for the Washington State House of Representatives.
I started "adult life" at the very young age of 13 with my first job as a housekeeper. My family was challenged in many ways, there was not a lot of "fun" in the dysfunctional home life I was raised in. At the age of 16, I dropped out of 9th grade, got pregnant with the first of our three children, married Oscar who was serving in the Marine Corps and moved across the country to North Carolina.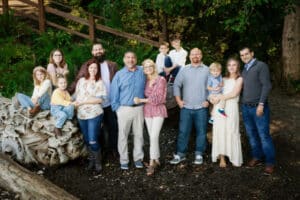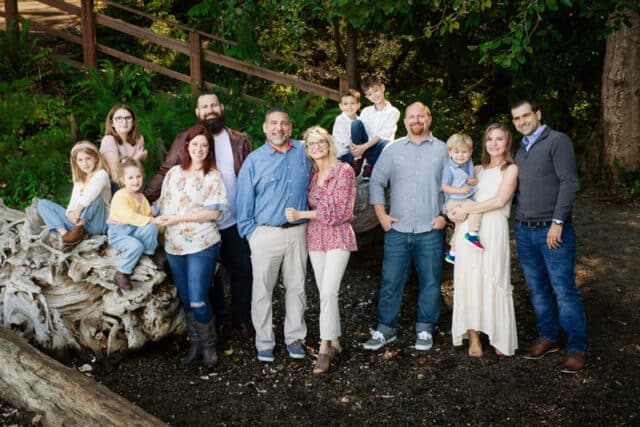 Fast forward 38 years, we have three amazing adult children and eight grandchildren; family and volunteering in my community has always been the priority. In those 38 years, I finished school, got my college degree, worked for 10 years in the corporate world and 18 years as a Real Estate professional and now own a home inspection franchise with my husband and son that services clients from Hansville to Tacoma.
I have had a very successful life both personally and professionally speaking, but my major concern is that my grandchildren and others of their generation won't have those same opportunities. There are so many areas in our communities that are off track: issues regarding property crime and personal safety, fiscal constraints that keep my kids from buying homes in areas they were raised in, as well as the very concerning educational systems that appear to want to separate parents from their children's education. These are some of the reasons why I have decided to run for the Washington State House of Representatives.
You have a unique personal story in that you dropped out of school in 9th grade and had three children before you were 20 years old.  Today you are a college graduate and the owner of small businesses.  What can state government do to help those young people who currently face the challenges you did so that they too can be successful?
As young people without any knowledge of how the financial world worked, Oscar and I found ourselves filing bankruptcy just two years into our marriage. It was devastating, demoralizing and had an adverse effect on our ability to become financially stable for seven years.  We quickly realized we didn't understand anything about how credit works, interest rates, or even how to balance a check book and no one had ever taught us! This started me on my journey to become better educated in all areas of life.
One of the fundamental life skills not being taught at any level of our schools is understanding how the world of finance works. Our education system needs to be teaching this skill early in a child's academic career. Incorporating financial education early on will create financially wise and self-sufficient adults, as they will have the tools, knowledge, and skills when deciding the path of their future be it college, trade schools, or an entrepreneurial path.
I know this seemingly simple solution won't equip them for the multitude of challenges they face in all areas of life, but it can make a huge difference in how they navigate and overcome the challenges. When a person has a firm understanding of how much money they have, how much they need, it equips them to find a way to meet that need and in doing so builds self-esteem and knowledge base.
Ultimately by learning to provide for themselves, they no longer need the government to provide a financial safety net for them, this works for the majority of our citizens, for those with special needs and challenges, the public programs are there to assist and these financially independent individuals can contribute to helping themselves and others.
On your campaign website you list public safety as one of your top priorities if you are elected.  What can the legislature do to make our communities safer?
In 2021, the majority party in Olympia passed and enacted 100% partisan legislation, which made it illegal for police officers to pursue most individuals suspected of personal and property crime among other restrictions and liability issues. The anti-policing laws of 2021 have made crime worse by making the criminals emboldened to commit crime and the only way to ensure we get back to safe communities is to empower the local law enforcement to do their job.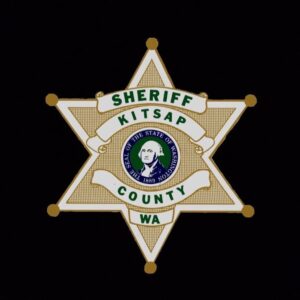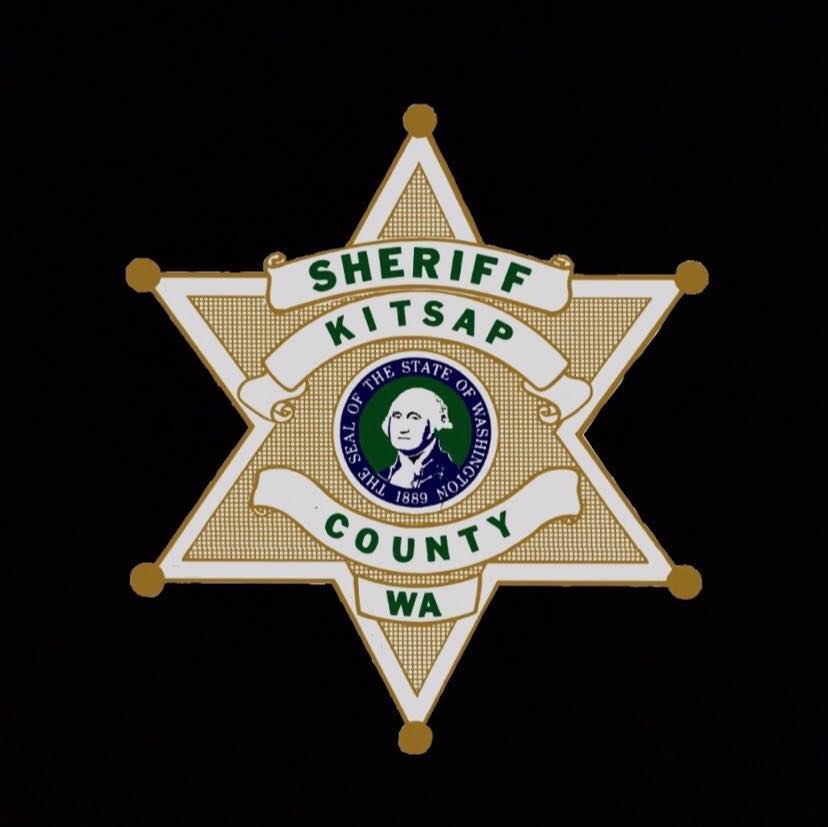 When I hear people say, "Oh that's just a scare tactic Republicans are using to get people to vote for them", they obviously haven't spent any time talking to or realizing what our local law enforcement officers must contend with every day. I spend time with these officers, ride along with them on duty, see firsthand the property crime that is happening unchecked in our community. A stolen work truck is backed into the plate glass window of a business, the thieves then empty the office of all valuable electronics and other items and then drive away. Police can do nothing about it, even when they know who the thieves are. This is devastating our local businesses and effectively crushing our local communities.
The short-term solution is to refund our police and sheriff departments across the state, and to remove the restrictions that keep them from arresting criminals. Refunding will allow them to attract the best candidates out there to fill the empty positions and provide the tools and training to do their job effectively.   
The long-term solutions are more complex. The 2021 law changes were a kneejerk extreme reaction that was intended to provide equity and racial justice to minority groups. The reality is they were band aids to social problems that are ineffective, have created division and resentment in our communities. Long lasting social changes that provide real equal opportunities to minorities require long term solutions that are consistent over decades.    I believe investing in our youth by promoting stem programs in disadvantage neighborhoods and real support for individuals suffering from mental health issues and drug addiction.
You have also stated that you are "committed to restoring and protecting parental rights to transparency of what their children are being taught in the classroom."  What can you do as a State Representative to provide this transparency?
In total, 49,000 kids have withdrawn from the public school system in Washington since the beginning of the pandemic, this silent action on behalf of the parents is a huge red flag that tells us that there is something wrong with the public school system as it stands today. There are several steps we can take to start fixing the problems and conflicts parents are experiencing with our public and charter school educational system.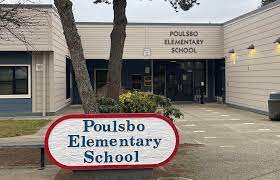 First, let's start by having the dollars follow our children and give parents the right to choose what kind of education they want for their children. School choice promotes excellence in education. When any entity is required to provide a superior product to earn its' stakeholders market share, they rarely exclude or disregard the stakeholders needs. Schools need to work hard to earn the privilege of educating our children.
Second, all curricula taught in any classroom needs to be posted online for parents to review, which must include ALL SUPPLEMENTAL MATERIALS used by teachers, before they use it. Currently parents can access this information by filing a Freedom of Information act (FOIA), it is a time intensive process to make the request and there is no defined timeline in which the schools are required to respond. One parent shared they had filed the FOIA with the district over a year ago and still has not had a response, that's an unreasonable and unrealistic expectation to put on the average parent that works a full-time job and has a life to navigate, this information should be readily available at any time.
Third, all formats and platforms that collect any and all personal data related to our children, including surveys and any kind of universal testing in classrooms, needs to be available to parents in its entirety before it is given to the child and only after an opt-in option is approved by parents.  Schools must NEVER use a product that gathers this personal information for use outside of the classroom. A survey was given last year at Central Kitsap Jr. high school, there were three versions of this survey, and I was provided with one that did not have any questions related to sex. A good friends daughter received one of the other two versions and one question asked if she had ever had anal sex. She's 14, it's a completely inappropriate question to ask a school student.
There is much discussion about what the state should do with its surplus of tax revenues.  While Democrats want to spend the money to make state government even larger, Republicans are committed to return most of it to taxpayers to help those struggling due to rapid inflation. Do you support tax relief, and if so, which state tax (gas, sales, property, or B&O) would you support to reduce or suspend?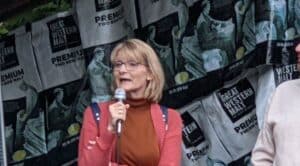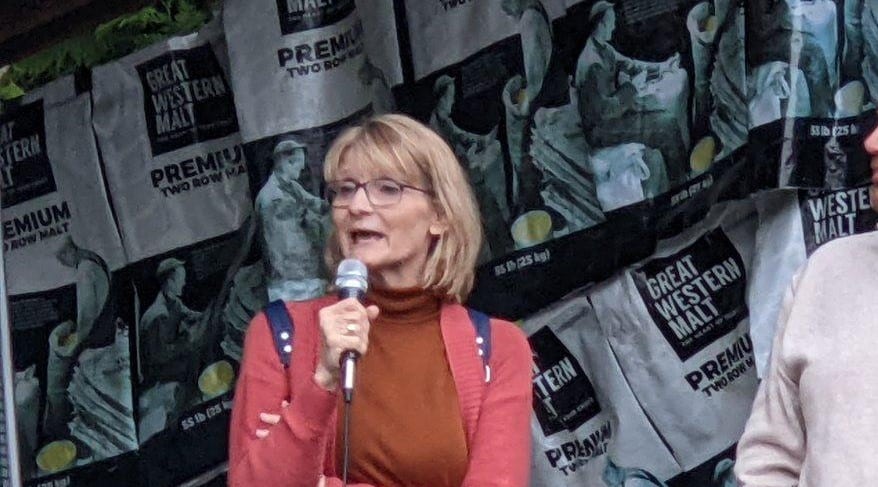 Unfortunately, the "surplus of tax revenues" has been spent or allocated. The first step would be to see if we can pull some of that back through a new budget. Our government has grown by over 50% in the last 10 years and we are heading in the wrong direction; we need less government and more responsible spending in all areas of government fiscal programs.
"Let's Go Washington" is a composition of eleven initiatives written by the people and is a very good start as they speak to cutting the gas, sales, and property tax specifically, which is something that should happen immediately. The B&O tax is another program that is hurting businesses in Washington, as they basically tax you on total income of goods and services before you can take out the cost of providing those goods and services. The B&O tax is one of the most regressive taxes in the country. To me, it's a clear demonstration that our current legislators are out of touch with the day-to-day life of their constituents.
What is your favorite book?  Why?
I believe that knowledge is power. My favorite quote regarding this is from Kofi Annan, "Knowledge is power. Information is liberating. Education is the premise of progress, in every society, in every family."  When we read about anything; history, science fiction, romance, intrigue, self-awareness, personal or professional growth, the list is truly endless… all of it strengthens our minds, broadens our perspective of what's possible, it liberates us from our own limited view based on our immediate surroundings.
But to answer your specific question, Pillars of the Earth by Ken Follet is my all time favorite and I read it annually. This book sends the message that, what we start may not be finished in our lifetime and we need to prepare future generations to finish the job.  It's a story of trials, tragedy, self-awareness, hope and triumph and the belief there's something out there bigger than us.
Because I'm a bit of a book junkie, I read for pleasure and personal growth. I love series because they show relationships that change and grow and the genres I read are very eclectic,  fantasy fiction by David Baldacci – Vega Jane series, paramilitary intrigue by Brad Thor – Scot Horvath series, Nora Roberts trilogies are a favorite because of my Irish ancestry, this is a small sample of what I enjoy reading for pleasure. For personal and professional growth, anything by Brene Brown, she's a genius and Jeffrey Gitomer – The Little Red Book of Selling.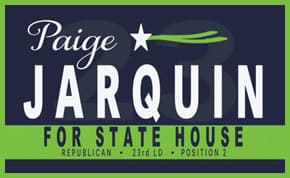 For more information on Paige Jarquin and her campaign for the Washington State House of Representatives, please visit her website – Paigefor23rd.com, or follow her campaign's Facebook page.