Due to one-party rule, which has been the reality of Seattle politics for more than a generation, not one elected official is calling for an investigation into whether former Seattle Mayor Jenny Durkan, former Police Chief Carmen Best, and/or any of their staff members broke the law by deleting texts during the 2020 liberal activists riots.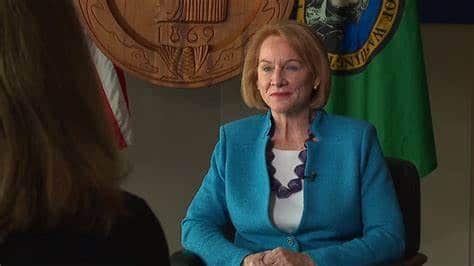 These texts have been sought in public record requests by litigants in the multiple lawsuits which have been filed over the city's actions (or inaction) which occurred as liberal extremists illegally took over portions of the city, assaulted police officers, and committed millions of dollars of damage to businesses and homes. It also resulted in the death of two individuals who were murdered while inside the so-called CHAZ/CHOP encampments.
Both Seattle Mayor Bruce Harrell and Interim Police Chief Adrian Diaz have said they don't have the authority to call for an investigation.
Also, both prosecuting officials (the Washington State Attorney General and Seattle City Attorney) which could call for an investigation claim there is no basis to determine who committed the illegal acts.  So, the question arises, why do we have public record request laws if officials who break these laws are never held accountable?
This is especially disturbing from Attorney General Bob Ferguson, who has repeatedly used his office for his multiple partisan lawsuits against the Trump Administration but sees no basis for even investigating possible crimes committed by those who share his liberal political philosophy.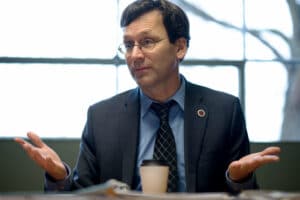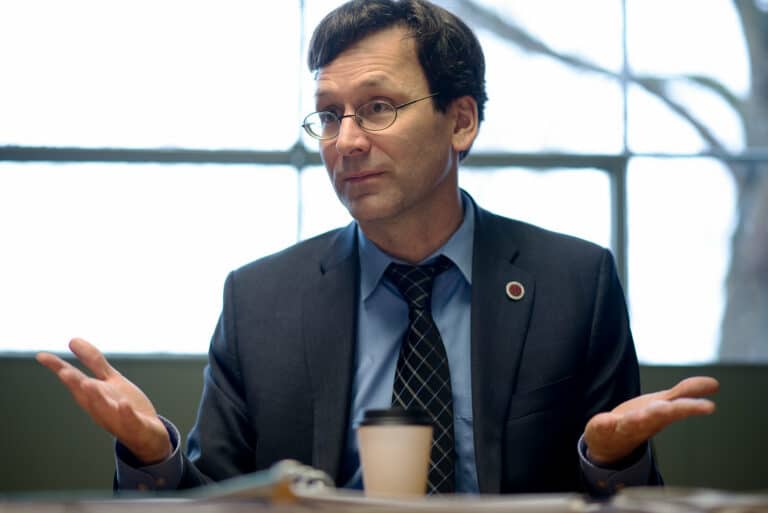 At least AG Ferguson is consistent in not holding any liberal responsible for the law breaking and the destruction which took place during the 2020 riots.  As liberal activists were committing assault on police offices and even attempted a mass murder of police personnel, it was noticeable when the state's top law enforcement officer said nothing.
As the liberals on the Seattle City Council and the Democrats in the Washington Legislature rushed to appease the rioters' demands by passing anti-police legislation which made our state less safe, again Washington's top law enforcement official was silent.
Now that it is obvious liberal Seattle officials and/or their staff illegally deleted texts from their phones (which could have provided insights into their actions during the riots), our state's top law enforcement official is again quiet.
One has to wonder if it were conservatives who rioted, if Republicans lawmakers were jamming through pro-police laws, and if conservative politicians illegally deleted texts, if there would be so much silence from the partisan Democrat Attorney General Ferguson.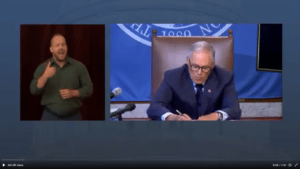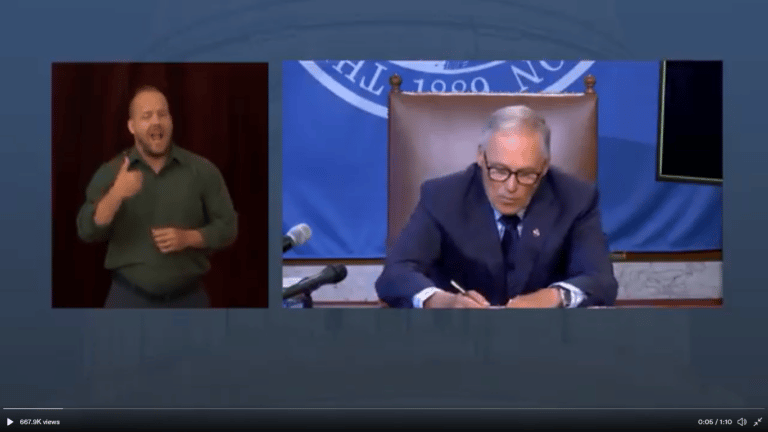 AG Ferguson has apparently learned well from watching Governor Jay Inslee over the past nine years. When the 2020 riots were making front page news across the country, the governor refused to condemn the violence that was taking place.  He was asked at a press conference about the illegal takeover of a Seattle neighborhood.  Instead of being a responsible leader and criticizing the use of political violence by his own liberal supporters, the governor chose to make the embarrassing statement, "That's news to me," while appearing to concentrate on his doodling.
(This is a sharp contrast to Washington State Republican leaders who immediately condemned the political violence committed by fringe Trump supporters on January 6, 2021.  See here, here, here, & here for examples of the Republicans' responsible response.)
The governor in return has received the benefit of one-party rule.  When his Employment Security Department was responsible for one of the largest thefts in American history due to members of his administration relaxing security protocols, there was no was meaningful investigation conducted by the Democrat controlled legislature and not one person was fired. $650 million in taxpayer money stolen by foreign criminals and no one is held accountable.
(We should make a quick mention here that the local liberal media has certainly failed in their duty to hold Democrats accountable.)
This is not how a democracy is supposed to work. Government officials are supposed to be held accountable for their actions. Yet when one party is in control for decades, this accountability is sacrificed as they all play the game of "I'll wash your back if you wash mine."
As we saw in the 2021 elections, even in Seattle, voters are growing weary of the lack of accountability which has come from the ultra-liberals being in power for so long.
Will 2022 bring about a major shift at the state level with the Republicans aiming to take control of the legislature?  It could happen, but it will require plenty of hard work to make it a reality.  Government employee unions and wealthy urban environmentalists have profited greatly from the one-party rule of the Democrats.  They will certainly spend heavily in 2022 attempting to prop up their embattled liberal incumbents as they face high quality challengers the Republicans have put forth in legislative races across the state.
One party rule is undoubtedly threatening our democracy. The Democrats have clearly demonstrated that even political violence is acceptable to them if it is conducted by those who support their bigger government and higher taxes agenda. The Democrats get away with these democracy-threatening actions because there is no one with equal power to hold them accountable.  For the sake of our democracy, this must change.
It is not political hyperbole to suggest that 2022 could be the most important election in our state's history.