Rarely do politicians openly admit that they don't believe public testimony is worth their time, but Democrat Representative Joe Fitzgibbon (D – Burien) sent out a tweet Tuesday morning which said exactly that.
The Democrat lawmaker has once again created controversy with his use of Twitter. Readers will remember that in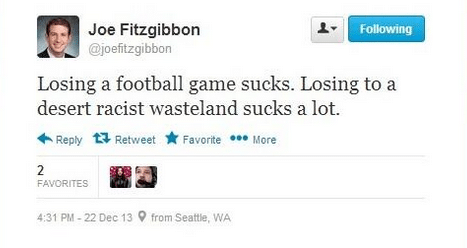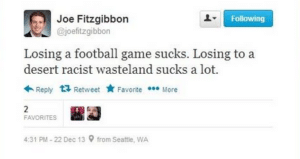 2013, Representative Fitzgibbon made national headlines with his bigoted opinion that Arizona is "a desert racist wasteland."  He made that comment after the Seattle Seahawks lost to the Arizona Cardinals.  Now maybe we can chalk that display of hatred to having too many beers during the game, but we hope "drunk tweeting" is not the cause of Representative Fitzgibbon's latest social media faux pas since it was posted at 8:44 AM on the second day of the 2022 legislative session.
The six-term far-Left legislator, who is the Chair of the House Environment and Energy Committee (where he rubberstamps all of Governor Inslee's expensive and ineffective climate legislation), posted a tweet Tuesday morning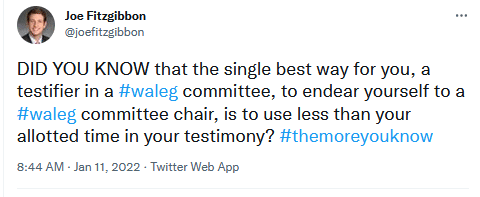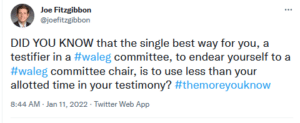 which said, "DID YOU KNOW that the single best way for you, a testifier in a #waleg committee, to endear yourself to a #waleg committee chair, is to use less than your allotted time in your testimony?"
Sadly, we are not making this up. Representative Fitzgibbon says the best way for you to "endear" yourself to the mighty committee chair like him is to not make him sit through having to listen to you. Maybe if you offered him a large campaign contribution, he would allow you to talk a little longer.
A large number of people instantly replied to the tweet by expressing their shock that Representative Fitzgibbon would express his negative views about listening to the public. The lawmaker, fearful of attracting the same negative national attention he received for his 2013 tweet, quickly posted another statement claiming he was only talking about lobbyist, We suppose this could be true since Representative Fitzgibbon's legislative environment is filled only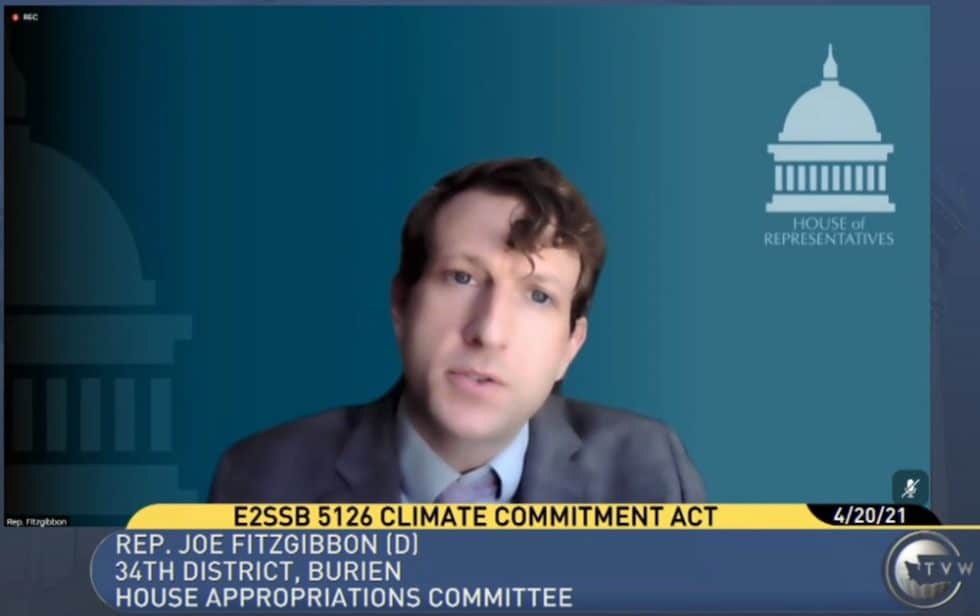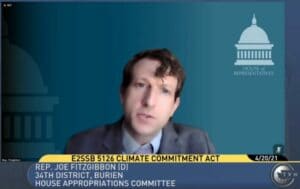 with lobbyist who have his cell phone number while he and his fellow Democrats have once again locked the public out of the legislative process.
Evidently, Representative Fitzgibbon doesn't receive the same joy as his fellow Democrat Senator Sam Hunt does when he laughs when members of the public are cut off in the middle of their testimony without warning.
There is a disturbing trend growing amongst the Democrats – they simply do not want to hear from the public. The very influential (for leftists) Northwest Progressive Institute wants to remove from our ballots the non-binding advisory votes on tax legislation (which the Democrats pass every year). Senator Patty Kuderer (D – Bellevue) proposed a bill (co-sponsored by many Democrat lawmakers) to eliminate advisory votes.  Since liberal voters can't be bothered to vote in odd-numbered years' elections and moderate initiatives are passed by the voters, Democrat legislators seek to eliminate elections in odd-numbered years.  This elitist attitude is the result of Democrats having been power too long and believing they no longer serve the public.