Lisa MacLean of Moxie Media—a Seattle-based political consulting firm that, year after year, capitalizes on Democrats seeking political office and liberal groups seeking to trash Republicans through independent expenditure advertising—has a complaint to make of her fellow liberals in Seattle. According to MacLean, Seattle liberals are guilty of sexism. Check out the MoveOn.org petition MacLean recently sponsored: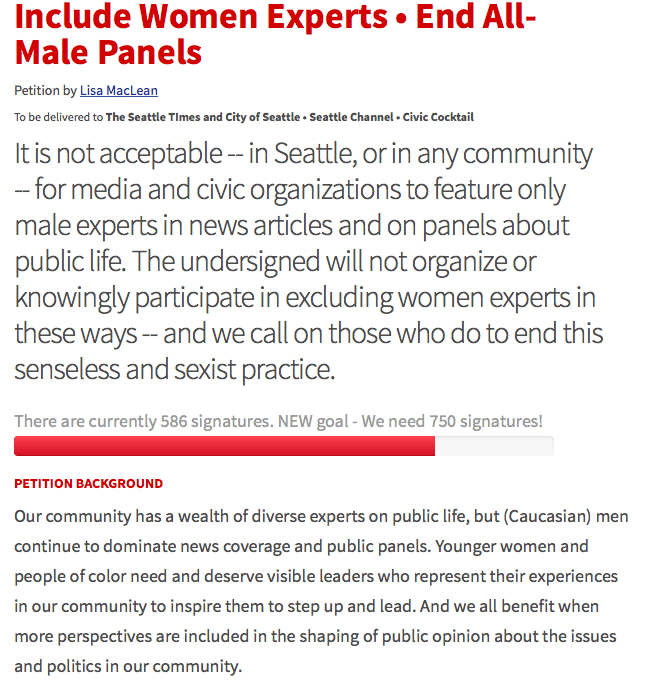 Apparently, MacLean believes quotas should be a determination of who is an expert. She does not appear to realize that quotas diminish the accomplishments of experts who happen to also be women and who do participate in panels.
But, to humor and satisfy MacLean, we propose she lead an expert panel on how to cheat in an election, get one of the largest fines ever issued by the Public Disclosure Commission, and still continue to be the leading political consulting firm for Democrats in Seattle.