Democrats in Olympia, in their efforts to win the prize of the most woke, entitled politicians in the country, are claiming it's now racist to be a white, male legislator. In an opinion column in the Seattle Times, three Black Democrat legislators have quit their elected positions because they can't afford to live on $56,000, plus benefits, for 4 months of work a year, claiming the legislature was designed only for white guys (and probably old ones at that).
According to Democrat Representative Kristen Harris-Talley, only horse-and-buggy white farmers and super rich white doctors can afford to be legislators, and the salary (which has increased over 20% in the last five years) is not
enough to live on. Harris-Talley whose financial disclosure statement shows that she makes between $60,000 to $100,000 in salary, plus speaking engagement honorariums, in addition to her $56,000 legislative salary, doesn't seem impoverished. Her husband makes another $100,000 a year, and by our estimates, the combined household income could be as high as $400,000.
Are things really that fiscally tough in the Harris-Talley household that she has to rip the part-time structure of the legislature as racist as her reason for leaving?
Another legislator, moaning about only making $56k (plus $24k in medical benefits and a guaranteed benefit pension), was Democrat Senator Mona Das. Again, according to the Public Disclosure Commission, accidental Sen. Das makes somewhere between $90,000 and $180,000 a year. Citing "financial obligations" as one of the reasons for quitting, Das claimed her tax-payer funded salary just wasn't enough.
No wonder Olympia Democrats are not concerned about inflation, as they are the 1%.
Not only, according to the Democrats, do legislators not make enough money, they are asked to work too hard. Sixty days one year and 105 days the next is a stressful, overworked schedule apparently.
Rep. Harris-Talley whined about the fact that, in Olympia, legislators only have one assistant. On the Seattle City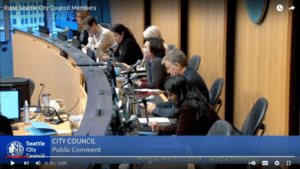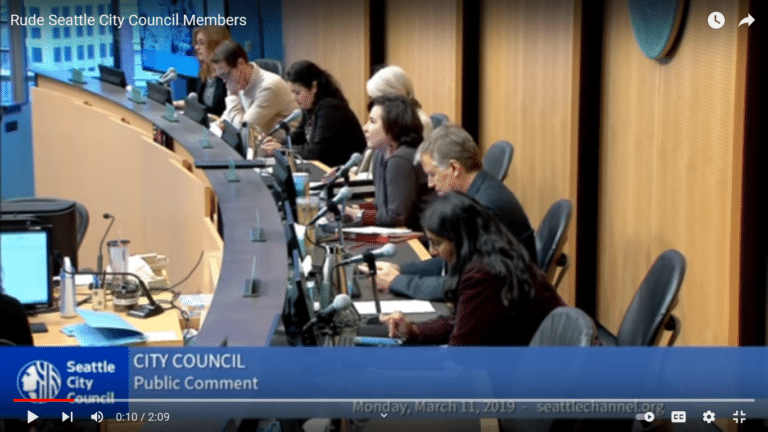 Council, where Harris-Talley was previously appointed to a council position for half a year, she made $137,432 a year and had five assistants (that is why Seattle councilmembers have time to play games on their phones during council meetings, which incredibly Harris-Talley actually defended). BTW – Should any self-respecting lawmaker use the Seattle City Council as a body for others to emulate giving their long list of failed policy decisions?
For most Washington residents, making as much as $400,000 a year is only a dream, but for Harris-Talley it's still not enough.
Making their departures worse, according to a Democrat activist organization, is that white males continue to make the rules to make it too hard for minorities and women to get elected. This is despite of the fact that 47% of the seats in the Washington legislature are occupied by women.
The real reason the Democrats are leaving in droves isn't because of racism, it's because Democrats are realizing their failure as legislators will come home to roost in November. The people of Washington are waking up to the hypocrisy of the Democrat ruling class, headed up by their Emergency Powers Dictator Jay Inslee, who despite the pandemic being in the rear view mirror, said this week that his maintaining vise-grip control over the state is not about the virus anymore, it's all about the money.
The liberal politicians have seen the writing on the wall (such as the "architect" of the Democrats' "police reform" legislative package, Rep. Jesse Johnson) and have suddenly decided to retire before being thrown out of office.
Just as it was in 1994, the writing is on the wall, and no matter how much the Democrats shout racism at anything they don't agree with, their fate has been sealed.
It will be a new day next January without the Democrat overlords in charge and the Democrats know it.