Shift spoke with Northwest District candidate Mike Lish as we highlight high-profile primary races for Spokane City Council.  Decisions out of Spokane City Hall frustrated Lish, as he saw "the vibrant community we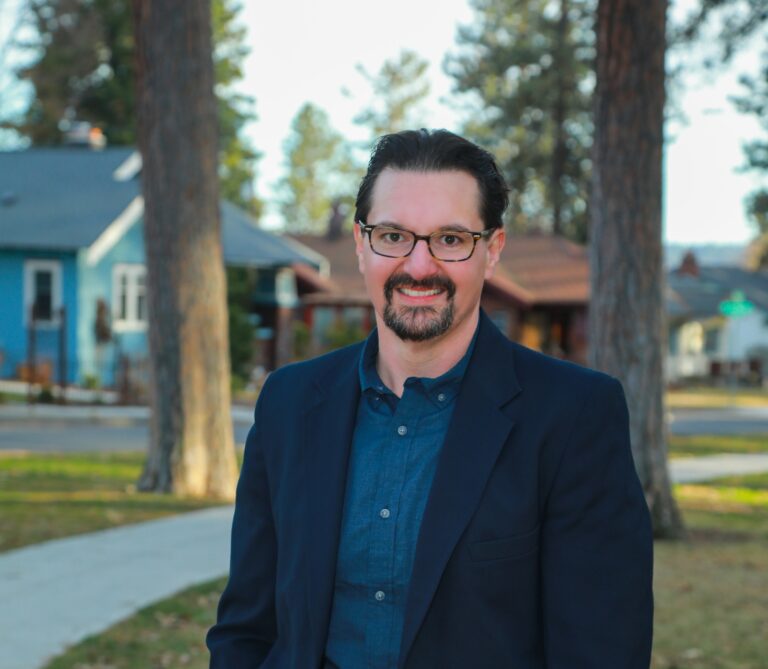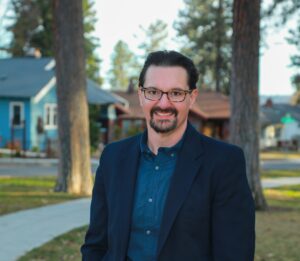 love start to slip away." And so he became involved and aims to end the stagnation of the current city council to put a plan in place to solve to city's housing and homeless problem.
Lish states that voters he's talking to are also very concerned about rising crime rates while many at city hall are acting like Seattle politicians seeking to "defund the police."  The city's recent 72% vote to ban a local income tax is for Lish another example "that voters in Spokane want a fiscally responsible government and officials who are good stewards of taxpayer money."
First of all, please tell us about yourself and what do you hope to accomplish if you are elected to the Spokane City Council?
My family moved to Spokane when my dad received a contract out at Fairchild Air Force Base when I was a kid. My parents opened up D. Lish's Hamburgers with a friend in 1998 and I began working there as soon as it opened. I worked from the bottom up, moved up to shift supervisor and learned the ins-and-outs of running the whole restaurant.
I took over the operations of the restaurant after my dad passed away and I'm proud to have operated the family-friendly burger joint for over 13 years now. I never imagined running for public office, but the changes I've seen in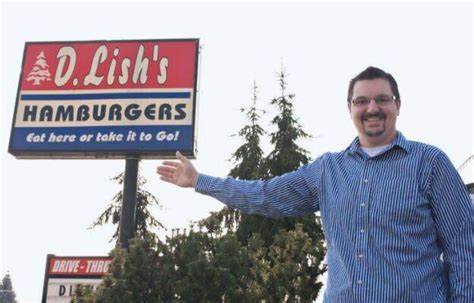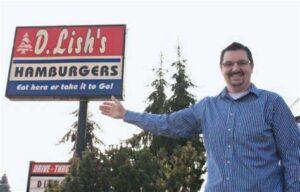 Spokane over the last few years really sounded the alarm. We've seen the vibrant community we love start to slip away. I was forced to pay more attention than ever before to the decisions coming out of our city council when they continued to negatively impact my family, friends, and employees. I wanted to see a change and I didn't see anyone else running who could make that happen, so I got off the sidelines and into the arena.
Spokane has always been home, that's why my wife Erin and I chose to raise our kids here. I'd like Spokane to be the city where my family lives for generations to come. But I'm concerned that with the path we're headed down, that just won't be possible.
We see people from major cities fleeing to Spokane, and for good reason because we have a great quality of life here. However, I'm deeply concerned that with the policy coming out of the current Spokane City Council that we will become Seattle or Portland. Once elected, I will fight to get us back on the right track.
Do you agree with the public sentiment that the current city council does not represent views of Spokane voters?  If so, how will you being elected bring more balance to the council?
I agree and I've heard that sentiment every day on the campaign trail over the past 6 months.
The people of Spokane voted to ban a city income tax with 72% of the vote. It's clear to me that voters in Spokane want a fiscally responsible government and officials who are good stewards of taxpayer money. However, since 2014 the council has increased their own budget 130%, adding nine new full-time employees. Additionally, they also pushed for and received – via a commission that they appoint – a 46% raise in their own part-time salaries in 2018 alone. How many families or businesses in Spokane have had such skyrocketing success during the same period?
Also voted in by the people, we have a strong Mayor form of government with a part-time council.  Yet in December 2019, the Council approved a rule change that their responsibilities now include a time commitment of 30-50 hours per week. While not a mandate, it's clear the council has been positioning itself as full-time. I believe this ultimately should be a decision made by the voters in Spokane.
Those are just a few examples of the majority on the city council disregarding the voices of people in Spokane. I will always respect and uphold the will of the voters.
When I'm elected I will bring a different perspective than the supermajority on council. As I have in the restaurant, when something isn't working I change course and adapt. I don't just continue to throw money at something that isn't working. I look for ways to get creative. I will take this same approach to the council.
Housing is a major issue in Spokane.  What do you believe caused the current crisis and what do you propose as solutions?
The housing crisis we now face is due to a lack of foresight compounded by the pandemic. The fact is we have known about this problem for years and have not taken enough action, which has only exacerbated the housing crisis. We've had low inventory and vacancy rates for years. The Housing Action Plan taken up by the City hasn't properly addressed our housing needs.
Homeownership is a big driver in generating wealth and giving people a pathway out of poverty. If we don't address the lack of housing and drastic increase in prices now, we will continue to have many people miss out on this opportunity. This concerns me. I have employees who have been saving to buy a home and now they feel like it's not possible.
We need to streamline permitting and get serious about modifying zoning. We need more supply to keep up with the demand. We still need to take into consideration the concerns current residents have, such as traffic, but what the council has been doing clearly isn't working. The housing emergency Mayor Woodward issued will help greatly in providing steps towards addressing our housing crisis.
Spokane voters overwhelmingly supported a charter amendment in 2019 to bring more transparency to city government by making negotiations with public employee unions public. There has been serious reluctance by the unions to follow these laws.  What can the council do to make the voter's decision a reality?
I will always respect the will of the voters and I believe transparency is critical to a well-functioning government. It is the taxpayers' money they should have a right to know what exactly is being negotiated. As a union, I would think they would want their members to see what they are negotiating, too. There is precedent in other states and jurisdictions where contracts have been negotiated in the public eye. Even Spokane County finalized its publicly negotiated union contract earlier this month. We should honor the voters and taxpayers, after all transparency and trust on all levels is a good thing.
Besides housing, what do you believe are the biggest challenges currently facing the City of Spokane?
What I hear knocking on doors and talking to folks in Northwest Spokane are concerns about public safety with the increases in crime and the changes in state law on how officers can respond, the homelessness crisis our city has seen grow for years, and the need to support our businesses as we come out of the pandemic.
I'm concerned that some Spokane leaders and candidates have openly talked about defunding or abolishing the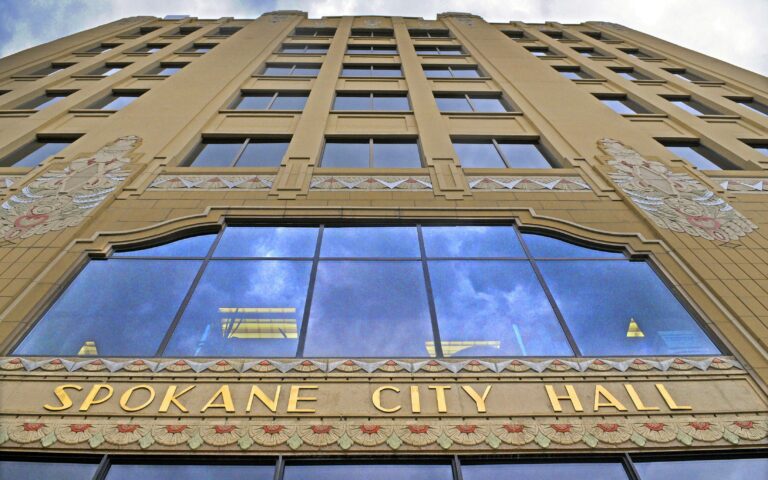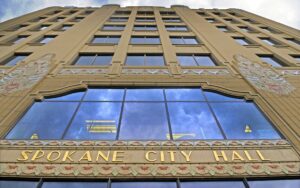 police. While I believe accountability and building trust is key, I also think we need to consider whether our policies will hurt the very people we're trying to help. That's why I'm a strong supporter of community policing and equipping our officers with the best training and equipment possible. We need a well-funded police department to keep our community safe.
What's happening on our streets is not compassion. Our response to the homelessness crisis is hurting the folks we want to help. We need to ensure behavioral and mental health challenges are being addressed and we need to provide a path forward for those in need.
As a member of the small business community, I know how hard this past year has been for businesses and workers. Now that the city has a once-in-a-lifetime influx of relief money coming from the federal government, we must ensure that it's being spent responsibility and prioritized for those who have been impacted the most by the pandemic.
We need to get serious about what is happening in our city, in our downtown and to our businesses. The current policy pushed by the council has had a negative effect on our situation on all fronts. We need to make a fundamental change to how we are dealing with these problems, otherwise we will be another Seattle or Portland. I love this city and we can do better.
For more information about Mike Lish, please visit his webpage at: mikelishforspokane.com
To contact Mike, please email: [email protected]