In 2019, former award-winning broadcaster Nadine Woodward narrowly defeated Spokane City Council President Ben Stuckart to become the 45th Mayor of Spokane.  In the hotly contested race, Stuckart was backed by liberal government unions (including from the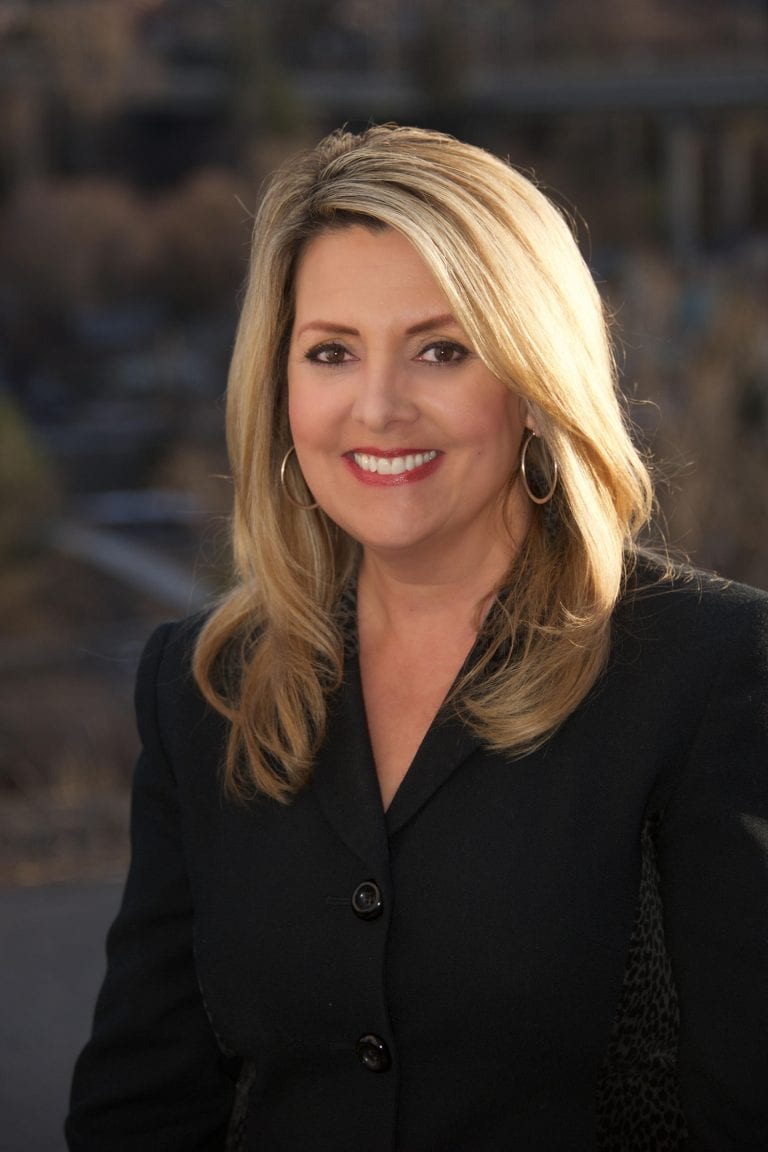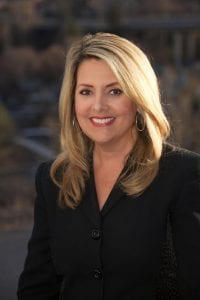 firefighters' union which resulted in Public Disclosure Commission complaints) while Woodward received support from business organizations and community groups. The homelessness crisis and public safety were key issues in the race with Woodward promising to open a new police precinct in downtown Spokane. The COVID-19 pandemic hit weeks after Woodward became mayor and she has been a leading voice in demanding Governor Jay Inslee allow local officials to have a say in how their communities can safely move forward. In her Shift interview, Woodward discuss her successes (including the opening of a downtown precinct), rebuilding a fractured relationship with the city council, implementing the voters' decision to allow transparency in negotiating public union contracts, and the Gonzaga Bulldogs making a run at the NCAA championship.
Many times during this past year you have been very outspoken about the need to reopen Spokane's economy by lifting state restrictions.  We are sure you have several ideas regarding how Washington State needs to reform how it operates during an emergency.  What do you believe are the most important changes that need to be made?
First, let me acknowledge the hard choices and sacrifices everyone has made this past year. The pandemic and its impacts to our loved ones, communities, and livelihoods have been a hardship to everyone.
Despite all of that, I have been impressed by how Spokane has rallied together, put others first, and found creative ways to support each other. I see considerable opportunity in those lessons of partnership and collaboration, which has been at the center of the City's work too. We have learned so much as a community about how we work together to make sure people have access to PPE and vaccine, find new partnerships that leverage separate resources into a greater collective outcome, and maintain community and holiday traditions that are vital to the mental health of individuals and a region. That has all been accomplished by getting around the virtual table, asking ourselves first "what is it we are trying to accomplish?" and then how do we do it safely while respecting public health guidance.
So what you have heard me continuously advocate for is a voice for Spokane and a way to share what we have learned with the rest of the state so that we can apply those lessons to a thoughtful, measured, and safe recovery plan. That begins with greater representation in those discussions from Eastern Washington and as a messenger to the various, and sometimes different, constituencies we represent. We all want the same thing and that is to protect the total health of our communities.
Small business owners and workers appear to be the most impacted by the restrictions Governor Inslee placed on the state during the pandemic.  What can the city do to help those who are struggling to survive?
Spokane is built on a backbone of small businesses. This category and those employed by these businesses have shouldered a significant share of the burden as we have struggled to find the right, safe balance between physical and economic health. The two are connected and the City's focus has been on helping local businesses survive the time and distance required to keep our community healthy. That has included assistance with basic expenses, facilitating partnerships between businesses and organizations, removing barriers to safely adjust to curbside and outdoor operations, creative marketing efforts, and advocating and building awareness of the significant steps small business have taken to protect their customers, employees, and their businesses. The American Rescue Plan money coming to the City will play a big part in those continued efforts.
Following your March 17th State of the City speech, Spokane City Council President Breean Beggs stated that there has been a "huge improvement" in the relationship between the mayor and the council, and he gave you a great deal of the credit.  What has been the key to this success?
We have two rules – no surprises and don't disparage each other publicly – and we have all done a pretty good job honoring them. That basis for mutual respect has opened the lines of communication. The Council President and I have a standing weekly meeting and talk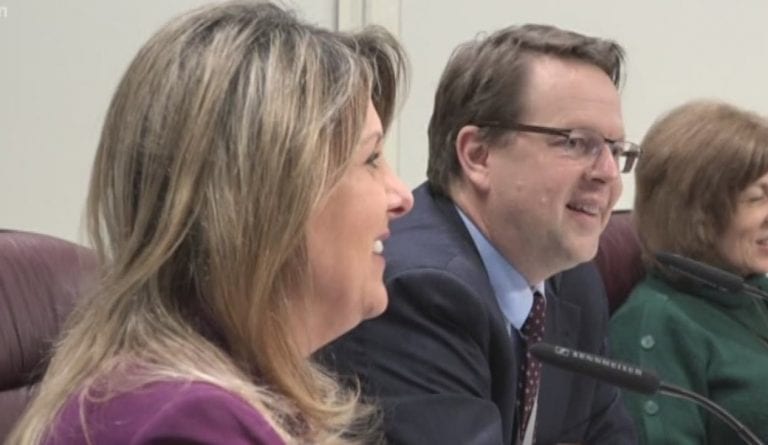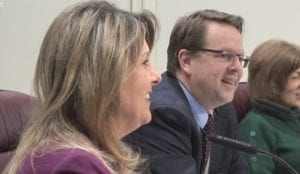 several times during the week. I meet regularly with the other individual councilmembers and also talk regularly to them less formally. I feel very comfortable reaching out to all of the councilmembers to talk things over and they know they can do the same with me. Communication and relationships are a two-way street and something we have all made a deliberate effort to foster and grow. The winners are the community members we all serve because we get more done. That is the community's expectation and we owe that to them.
In the same election you were elected mayor (2019), the voters of Spokane overwhelmingly (77%) voted to make all negotiations with government unions open to the public.  What is the current status of this and what are your views on how to make this a reality?
This is something we are talking about with labor leadership as our contracts are coming open and we are negotiating ground rules. The discussions are cordial and also challenging. There is a lot of pressure on our locals from the national associations. Our position is voters have spoken and we need to honor that directive. A lot more discussion needs to happen to find a way to move forward. We are committed to finding a mutually acceptable path to open bargaining.
During your campaign for mayor you stated that homelessness needs to be more of a regional issue and that more collaborations between local governments is needed.  What progress has been made to achieve this goal?
This is actually one of the areas where we have been able to turn the challenges of the pandemic into an opportunity to reset relationships, restart conversations, and refresh our approach. Our regional partners are all at the table and meet regularly, which was something that was previously very ad hoc. Getting everyone together has helped us define the challenge in more common terms. And, that discussion is moving us from a City-driven seasonal model to using regional assets to introduce greater flexibility and levels of resources to better connect people to services that lead them out of homelessness.
That includes securing state funding to establish a young adult shelter. We are also preparing to add day-use space during non-winter months run by a year-round operator to keep consistent connectivity between people, providers, and services and add even more flexibility into the system. Plans for a high-intensity bridge shelter program that moves people quickly into permanent housing and provides them with workforce training and resources are being readied for implementation once we are past the pandemic sheltering considerations. These have all been identified by provider experts, community members, and data as regional needs.
The lack of housing and the increase in housing costs are often cited as a contributing factor in the homeless crisis.  What can the city do to increase housing construction and make housing more affordable?
Managing the city's housing needs will require creative solutions, smart use of density, and a close look at the many factors that influence housing and neighborhoods, including transportation, employment and income, access to services, and parking. Appropriately timed funding strategies aligned to the right uses, even if they may be different than originally imagined, will also be important considerations.
The City is addressing the challenge of creating enough and the right kinds of housing in three ways:  production, preservation, and protections.  Unlocking the market through changing what "types" of housing can be built is one way to allow developers to produce more and the type of inventory that accommodates new buyers and allows existing homeowners to move up and free up supply at entry-level price points.
Even during the pandemic, you were able to fulfill one of your campaign promises to open a police precinct in downtown.  It has now been open six months, are there any indications on the impact this has had on the neighborhood?
We were actually able to fulfill a couple of my public safety initiative priorities. After more than four years without a contract, we took an innovative collaborative approach that resulted in a new agreement with the Spokane Police Guild that was unanimously approved by the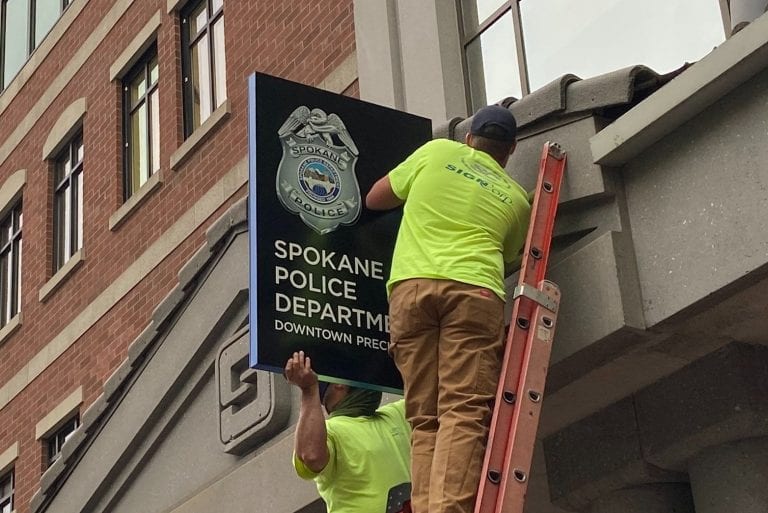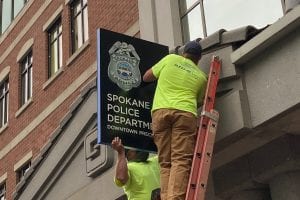 City Council. The contract gives our officers the stability they need and makes the department an even more attractive employer. Partnership and collaboration also helped us open the new downtown precinct to improve visibility for those who work, live, and visit our downtown while also promoting proactive community engagement. The precinct is fully staffed and home to our Behavioral Health Unit, which pairs mental health professionals with officers. In the past year, the co-deployment model has kept people experiencing a crisis from going to jail or the hospital 78 percent of the time. Arrests accounted for only 1 percent of the more than 3,700 total contacts. Pairing officers with mental health professionals saved the Spokane Police Department more than 1,300 hours and 2,100 calls for service over the past nine months. That unit is growing by two more teams this year.
Where will Spokane hold the parade when Gonzaga wins the national championship?
March Madness is alive and well in Spokane. We were fortunate to have Washington State University and Gonzaga University represent us in the women's NCAA Tournament and Eastern Washington University and Gonzaga University represent us in the men's NCCA Tournament. I'm not sure anyone else in the country can make that claim this year. The Gonzaga men are still playing and Spokane is hanging on every dribble, pass, shot, and rebound. We are enjoying their run and will find a safe and fun way to celebrate their remarkable success this season.