Today we recognize Smokey the Bear, who celebrates his 75th birthday. He is reportedly enjoying his special day chilling by the pool, with not a forest fire in sight. According to National Interagency Fire Center data, the US Fire Count in 2019 has been the lowest year ever on record.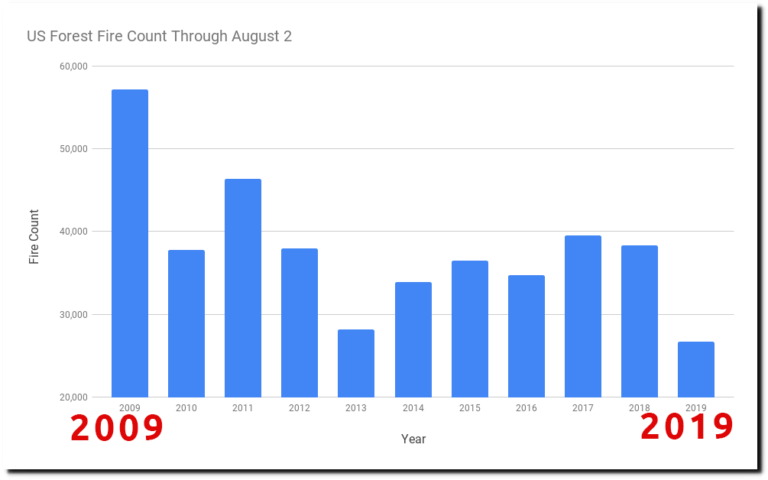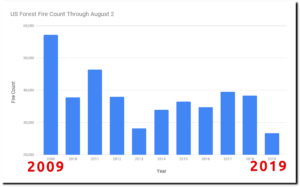 Smokey is said to be keeping his location secret these days, due to death threats from the mob of climate change apostates who insist that our "house is on fire". Beloved University of Washington scientist Cliff Mass knows exactly how that feels, after being attacked last year for daring to voice opposition to the carbon tax measure.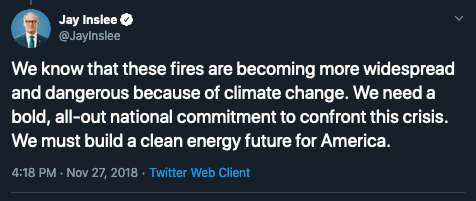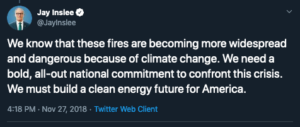 This encouraging news from the NIFC must be very disheartening for our heroic Governor, who smacked down Joe Biden for his climate denial during the last presidential debate. It appears 'ol Joe has acknowledged his erroneous logic, declaring the "we choose truth over facts" mantra of the Progressive Left yesterday in Iowa. What's the party of 'anti-science' to do with all these inconvenient facts interfering with progress?
Visiting the people affected by the Woolsey Fire reminds me of the work ahead. Climate change has caused more wildfires and impacted too many lives. We need to act now on climate. #OurClimateMoment https://t.co/ACePe9Zxal

— Jay Inslee (@JayInslee) March 11, 2019
After these hurricanes and fires, I don't believe America will re-elect a climate denier. https://t.co/rb2ckl9YjM

— Jay Inslee (@JayInslee) November 27, 2018