Seattle City Councilwoman Kshama Sawant has been stuck in the background during much of the recent campaign, since she wasn't on the ballot. Other than occasionally railing against the police, she was forced to let other lefties (like newly elected 7th District Congresswoman-for-Life Pramila Jayapal) take the stage.
And that doesn't sit well with our Socialist savior Sawant.
So, she seized the opportunity that Donald Trump's election brought, to yesterday urge people to take to the streets and screw up downtown traffic even worse than it usually is during rush hour. And that they did.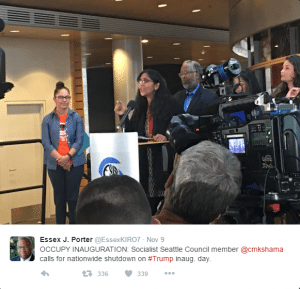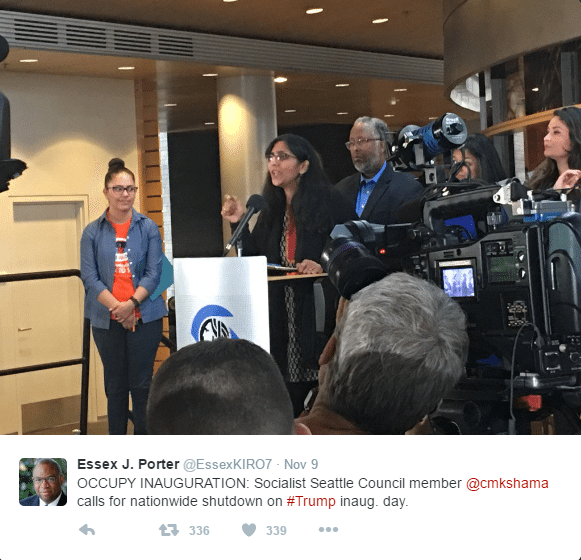 So much for heeding the call for unity coming from President Barack Obama and presidential runner-up Hillary Clinton earlier in the day.
But just marching around, and forcing the police department that she dislikes so much to rack up significant overtime bills, was not enough for Sawant. Additionally, she laid down a marker for next January – calling on the marchers to "shut down @realDonaldTrump's Inauguration Day."
Just a thought, but perhaps Sawant's brigade could get an early start, by starting their march to the "other" Washington now, so they can get there by Inauguration Day, next January 20.
With Sawant leading the way.
Maybe it would keep her out of trouble – or at least keep the Seattle Police Department's overtime bills down.