King County is now hiring specialists to provide "medication assisted treatment (MAT) for opioid use disorder" to staff mobile "street-medicine" teams for the homeless. (In layman's terms, they will provide synthetic opioids used for maintenance to prevent withdrawal.)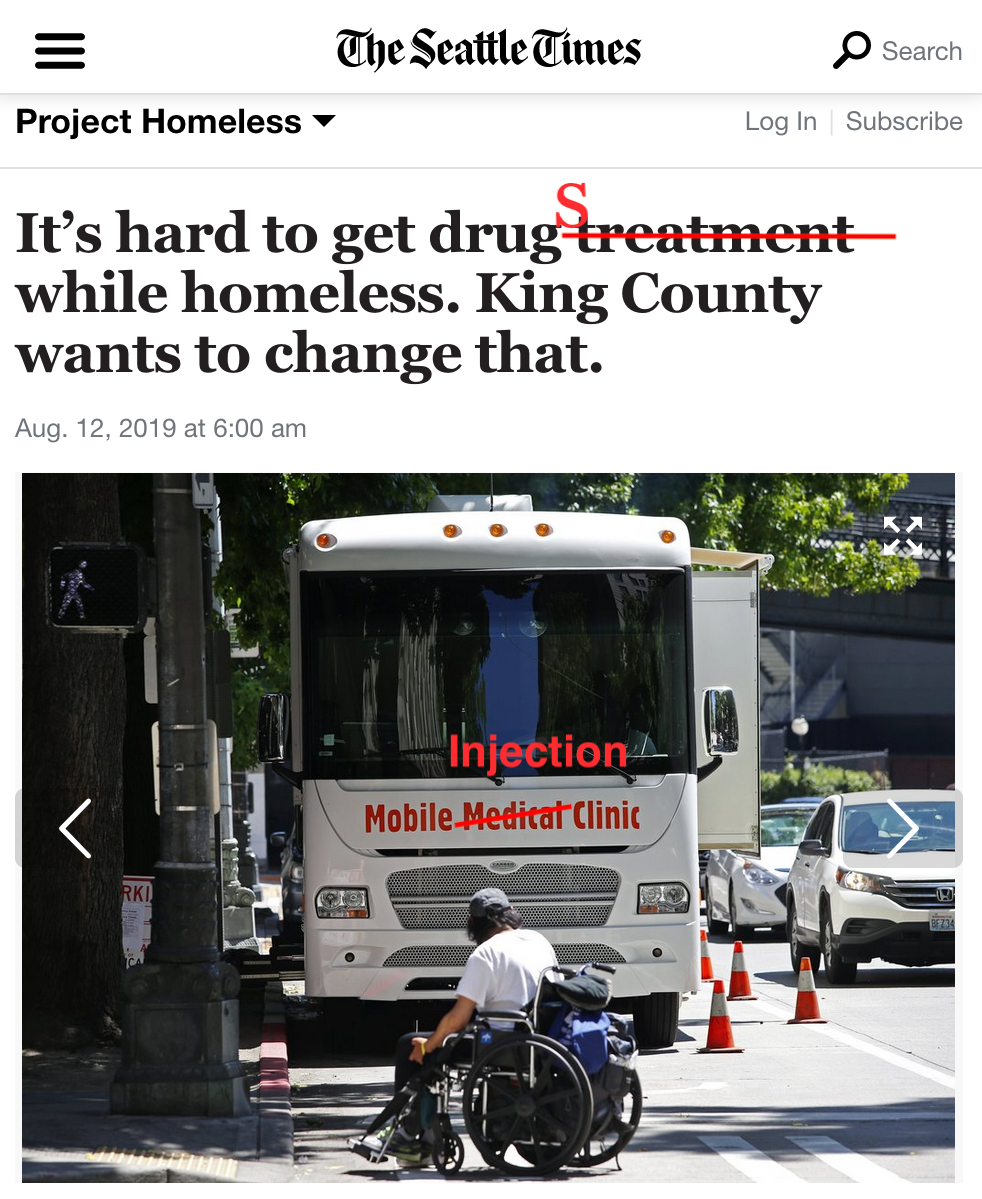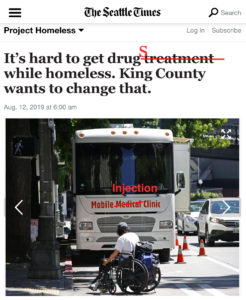 The county announced a $1 million request for proposals last month and another $500,000 is going to a new street medicine team on wheels to meet with people living in tents and shelters starting this month. The team will also provide "harm reduction" services and kits (needles), and a "wide range of options and choices," including "safer use, managed use, and non-punitive (safe-space) treatment."
This project has been a hot topic over the past year, as local leaders remain determined to set up tax-funded drug havens modeled after the one in Vancouver, B.C., despite ample evidence that these programs have been a disaster. Calgary just shut theirs down, due to a 276% increase in drug-related calls, 50% jump in violent crimes, and over 60% in property crimes.  Vancouver has experienced a 35% rise in homeless population and a crime rate that nearly doubled.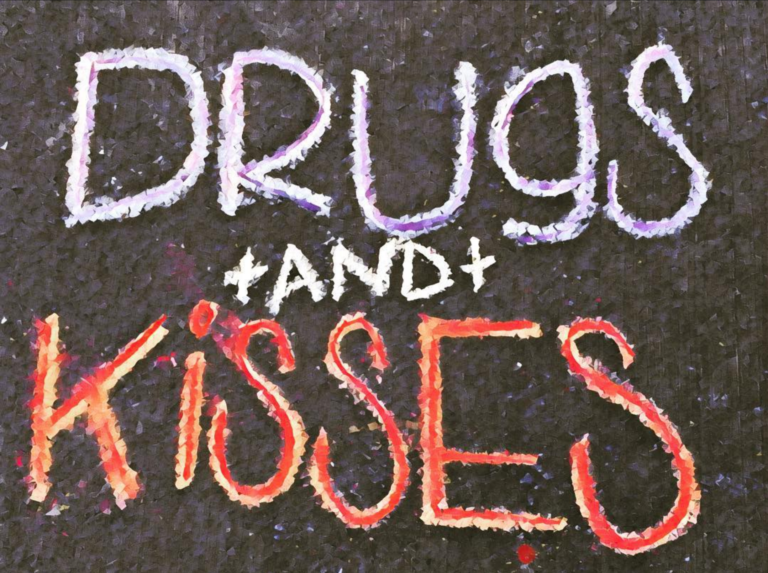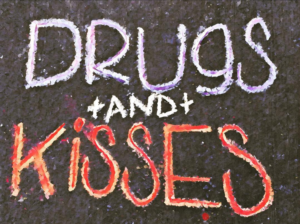 There is essentially no evidence that safe-injection service reduce addiction rates, but supporters insist it keeps addicts alive. Perhaps that is exactly what the progressive-left wants…a population that is not only dependent on opioids, but on a government that provides fuel for their disease without forcing them to take responsibility for their life.
Just two years ago, Initiative 27 collected nearly 70,000 signatures from voters in an effort to stop government-sponsored injection sites.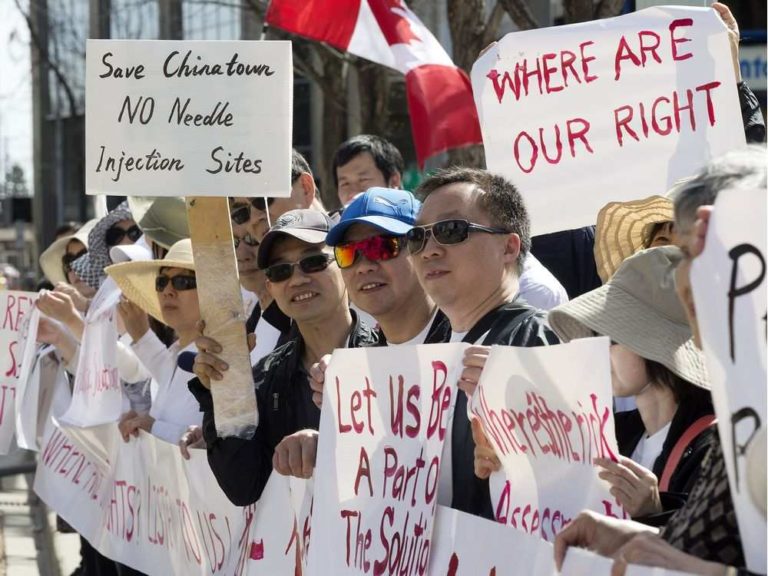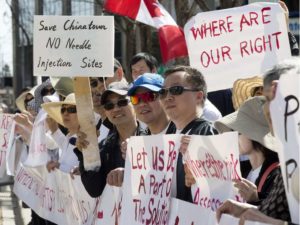 Several cities, including Bellevue, had already voted to permanently ban the sites. So naturally King County Executive / wannabe Governor Dow Constantine slow walked it to make sure it was kept off the November ballot until legal challenges could be filed. It was then supposed to go on the February ballot, until Inslee-appointed King County Superior Court Judge Veronica Alicea Galvan ruled I-27 null and void because it extended beyond the scope of local initiative power. Then in December 2018, the Washington state Supreme Court declared that "public health policy is not subject to veto by citizen initiative," so plans went forward. Public opinion be damned.
In April of this year, U.S. Attorney Brian Moran issued a warning to Seattle lawmakers that if they continued the safe-injection agenda, they'd risk a federal lawsuit. I guess someone forgot to tell him that neither the U.S. Constitution nor Federal law applies to Seattle, for they are much too progressive to be bound by statutes. In response, brave City Attorney Pete Holmes, Councilmember Teresa Mosqueda and now state attorney general candidate Lorena Gonzalez vowed to fight on for the government sanctioned drug dens. They stand united with prominent leaders of the movement like Shilo Murphy – the active heroin and cocaine addict who was chosen to serve on the King County opioid task force.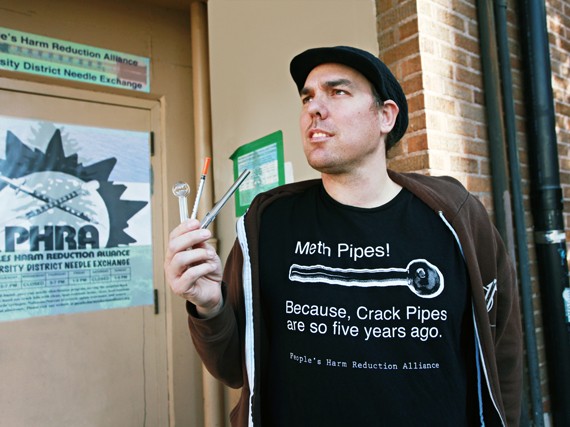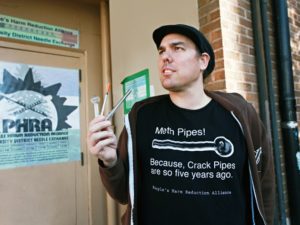 Murphy, who believes drugs should be legal, currently runs an needle exchange and paraphernalia shop in the U District, providing clean meth pipes, crack pipes and heroin needles. Together, these addiction evangelists who believe social meritocracy is responsible for the 'victims' of homeless junkie lifestyle, now fight to have society pay for them.
King County officials are hoping the Orwellian "mobile medical clinics" and "harm reduction" labels will stymie public opposition to the $1.5 million in taxpayer dollars being funneled into a project they most likely would have rejected. But honestly, no one seems to care that decriminalized Seattle is already a "safe-injection site" where junkies shoot up in broad daylight in parks, public bathrooms and on sidewalks. Don't expect any outcry over consolidated enablement. Just make sure to lock the doors when a drug bus brings the zombie apocalypse to your neighborhood.