In one of our two Newsmaker Interviews this week, Shift talks with Spokane City Council candidate Jonathan Bingle, a small business owner who was born and raised in Northeast Spokane.  Bingle states that his neighborhood is often forgotten by current members of the council, and he wants to create more economic opportunities for local residents.  Bingle wants to bring more balance and collaboration to the council as it tackles the city's current housing crisis.
First of all, please tell us about yourself and what do you hope to accomplish if you are elected to the Spokane City Council?
My roots in Northeast Spokane run deep.  I graduated from Rogers High School, attended SCC, started my small businesses here, and I'm raising my family here with my wife Christina. This city has blessed us with so many opportunities and I'd like to give back to help Spokane reach its full potential. I'm running for Spokane City Council to be an advocate for the community in Northeast Spokane and to usher in a brighter future for everyone.
Northeast Spokane is often forgotten or pushed aside. We have great potential on this side of town, but we need a city council that puts more emphasis on economic opportunities – I look at the Northeast PDA as a huge opportunity for us to invest in the Northeast, especially as the community works to recover from the COVID-19 pandemic.
When I'm on the city council, I'll make sure we are tackling the challenges we face head on, like addressing the housing crisis and homelessness crisis. There's no silver bullet to these problems, but I will ensure we are prioritizing the issues that impact the citizens we represent the most. At the end of the day, I really think it comes down to bringing back common sense to the council in order to solve the problems we face.
Do you agree with the public sentiment that the current city council does not represent views of Spokane voters?  If so, how will you being elected bring more balance to the council?
Absolutely. We currently have a supermajority on the council capable of passing any legislation they want without any recourse. Even if the mayor disagrees with the action of council, she can't veto bad policy because they have the votes to overturn it.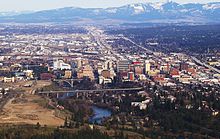 A prime example of the supermajority council ignoring the will of the voters is the issue of fluoride. People in Spokane have voted against adding fluoride to the water three separate times, yet in 2020 the council declared the lack of fluoride an emergency in order to rush action without voter approval.
Now regardless of whether or not you think there should be fluoride in our water, this issue should be brought to the people for a vote to make the case for or against. Instead the council is blatantly ignoring the will of the people.
My election to the Spokane City Council will bring us one step closer to eliminating the supermajority and require necessary collaboration once again on the council.
Housing is a major issue in Spokane.  What do you believe caused the current crisis and what do you propose as solutions?
The lack of housing options and drastic increase in prices is one of the top concerns I hear about from residents in Northeast Spokane. I believe it has been a conglomeration of burdensome regulations over years that has caused our housing crisis.
The city's own Housing Action Plan does not adequately address the urgency surrounding our housing needs. It underestimates the number of units and homes that we need. We've had a vacancy rate of under 1% for years. We've had a low inventory of houses on the market for years, now exacerbated by the pandemic.
We have self-imposed barriers that limit our ability to develop as our community's demand for housing has increased. We need to enhance single family zoning to allow accessory dwelling units or ADUs (such as a mother-in-law suite), make more housing types allowed within city limits, make permitting processes faster, and reduce regulatory costs. If we don't, residents will continue to be priced out.
I was pleased to see that earlier this week Mayor Woodward declared a formal housing emergency. This is an important step towards fixing the problem that we've had at our doorstep for years.
Spokane voters overwhelming supported a charter amendment in 2019 to bring more transparency to city government by making negotiations with public employee unions public.
There has been serious reluctance by the public employee unions to follow this law that is now in the City Charter. The right to know is the basis of open public meetings in the state of Washington. This is a fundamental duty of the government.
The voters in Spokane made their voices heard, overwhelmingly so, and we should honor that vote by promoting transparency in negotiations. Taxpayers deserve to know what is being negotiated and likewise, union members deserve to know. Earlier this month, Spokane County finalized its first publicly negotiated union contract. The city should follow suit and honor the wishes of our taxpayers.
Besides housing, what do you believe are the biggest challenges currently facing the City of Spokane?
I believe the top issues we're facing are homelessness, public safety, and economic development.
It's clear that the policy coming out of the current council will not solve the problems we face. We see the homelessness crisis growing, crime rates increasing, and small businesses struggling. We must change course.
We need to address the root causes of the homelessness crisis – more often than not it is related to mental health issues or addiction. Our current response is not compassionate, and it does not provide the dignity that every person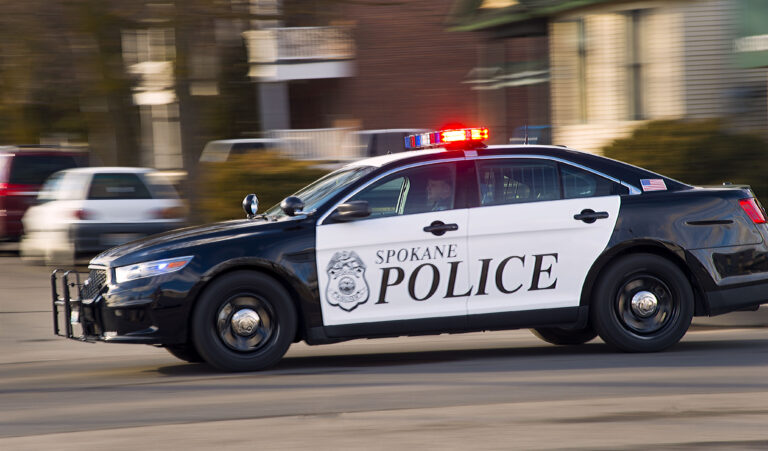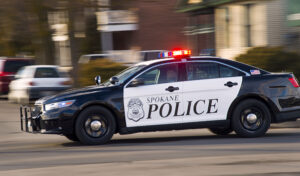 deserves. Accountability needs to be a piece of the puzzle in order to get people out of the situations they are in.
I will prioritize public safety by giving our law enforcement officers the funding and support they need to keep our community safe. This is a fundamental role of city government. I also know how difficult this past year of shutdowns has been to our small businesses and local economy. We are getting millions of dollars from the federal government that should go to those most impacted. This relief money must have community input and be responsibly spent.
I look forward to tackling these challenges head on to make Spokane the best place to live, work, and raise a family for years to come.
To learn more about Jonathan Bingle, please visit his webpage at: jonathanbingle.com
To contact Jonathan, please email:  [email protected]