Shift's Newsmaker Interview is with Janell Hulst, candidate for 23rd Legislative District (North Kitsap) House of Representatives Position 1 seat.  Hulst is running against first-term Democrat Representative Tarra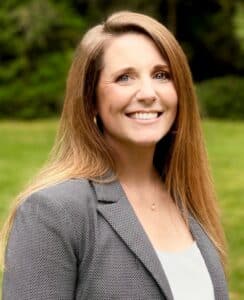 Simmons, one of the leading advocates for the Democrats' 2021 anti-police package and the co-sponsor of this year's controversial legislation to reduce the penalty on those convicted in drive-by shootings.  In reviewing Representative Simmons' Public Disclosure Commission reports, she is strongly funded by state government employee unions and out-of-district Seattle liberals.
Hulst is a determined small business owner who says she is running to steer Washington's "ship back on course."  In her interview, Hulst asserts her support for fixing the Democrat's failed police pursuit law, providing gas tax relief, and reducing regulations and fees to encourage affordable housing.  She advocates for the parents' right position when it comes to the controversial Comprehensive Sexuality Education policy the Democrats imposed on our young school children and believes Governor Jay Inslee has "grossly trampled" our state's constitution through his on-going abuse of his emergency powers.
First, please tell Shift readers about yourself and why you have chosen to run for the Washington State House of Representatives.
I saw the lack of actual representation of the people, and the disregard for the pleas of the people. I then saw that no
one was stepping up to challenge these so called representatives in our district who are not listening to us, not passing legislation in our best interest, and definitely not proposing anything with any foresight to the issues we are facing — and so I stood up to the call.
I am a small business owner, who's roots and heritage are here in Washington State. I know we can do so much better than we currently are, and the future for this current generation and those to come, can be beautiful ones, if we just step up and steer this ship back on course, and add some real and tangible accountability to our programs and policies. I knew that with my proven tenacity, perseverance, solution oriented focus, and ability to think outside the box, combined with my experience maneuvering through law and my deeper understanding of the legislative process, that I could be effective in tackling the consequences of poor legislation.
The dramatic increase in crime is a major issue in legislative races across Washington State this year.  This is especially true in your race where your opponent has introduced several controversial crime related bills, including one to reduce the penalty of those convicted in drive-by shootings. What will be your public safety priorities if you are elected?
Number one, to allow police to again be able to pursue criminals and reestablish "Reasonable Suspicion"
Do you believe the state should provide tax relief for Washington taxpayers with the surplus funds which are currently available?  If so, which tax reduction or suspension would you favor over the others?
Gasoline, inclusive of the new additional imposition of gas taxes coming in January; the taxes that have been unnecessarily imposed upon our utility companies that we will have to pay for. The same utility companies that provide our electricity. I would also propose a suspension of a multitude of taxes and regulations so we could create affordable housing, create new entrepreneurial industry to ensure our supply chains stay active and we have fertilizer for our farmers, and to ensure we have enough farmers for our state to have the food we need to survive.
On your campaign website you discuss "harmful curriculum in schools."  What do you mean by this and what would you propose to eliminate?
One of the most harmful and concerning is the Comprehensive Sexuality Education. It is not about biology or safety awareness — it's about promoting sexuality on children. The topics that are discussed are by no means age appropriate, but rather are completely inappropriate for children. It normalizes and conditions children to be accepting of conversations regarding sexual acts and behaviors that lead up to sexual behavior, as well as the acts of; as if it is normal for children to be doing and accepting from others — therefore, setting up children to be more easily abused by adults.
I have thoughts and ideas how we could eliminate CSE in our schools.
Those on the Kitsap Peninsula have been severely impacted by the reduced ferry schedule due to Governor Inslee's unilateral firing of 200 Washington State Ferry workers over his vaccine mandate.  This has been one of the more visible abuses of the governor's emergency powers. What are your thoughts about whether the legislature should reform the governor's emergency powers?
Neither the governor's emergency powers, nor any government official's powers, should ever supersede the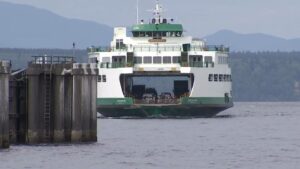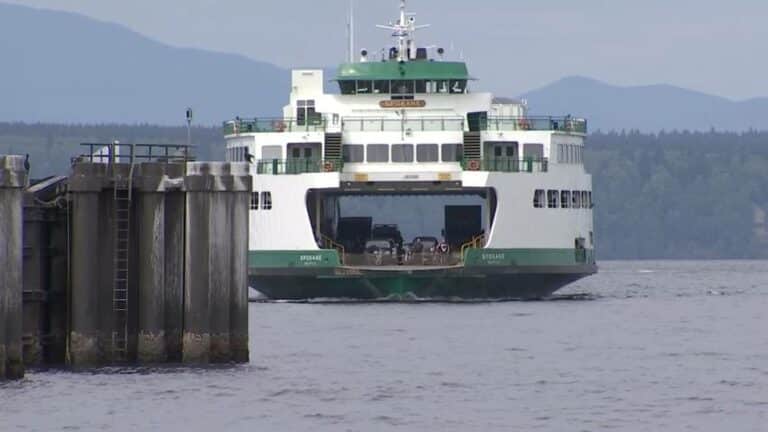 Washington State Constitution: Article 1, Section 1 Political Power. "All political power is inherent in the people, and governments derive their just powers from the consent of the governed and are established to protect and maintain individual rights."
What Inslee has done, has grossly trampled upon the basis of establishment for his position — which is to protect and maintain individual rights. Therefore, this clearly demonstrates the necessity to reform the governor's emergency powers — especially being that he has decided to continue on with them, for some 880 days now and counting…
What is your favorite book?  Why?
Well I am a fan of non-fiction. My favorite and go to is the Bible. It is timeless, never leads astray, speaks encouragement, love, and correction all at the same time.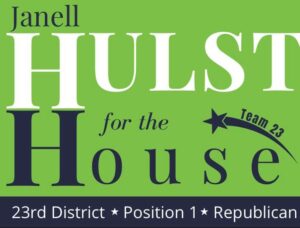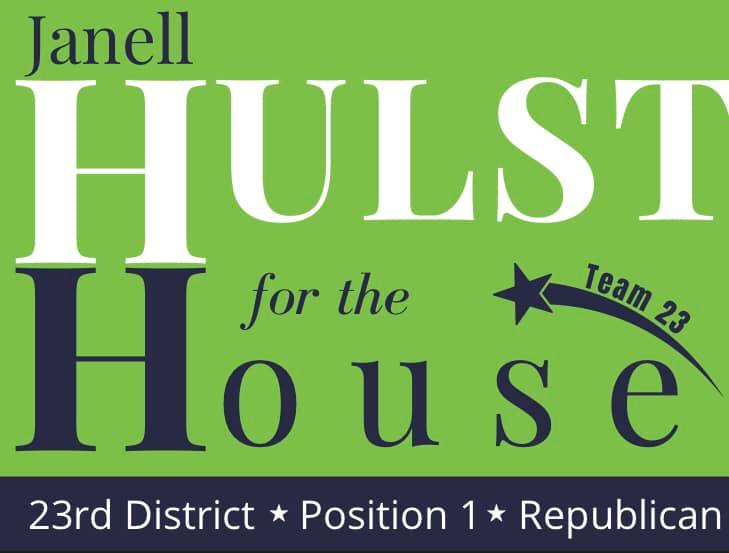 For more information on Janell Hulst and her campaign, please visit her website.