Our interview is with Jackson Maynard, Executive Director of the Citizen Action Defense Fund (CADF), a Washington State non-profit "watchdog" organization which seeks to ensure that state and local governments play by the rules and that the public's constitutional rights are protected.  
Following multiple media reports of administrative and financial problems within the King County Prosecuting Attorney's Office juvenile diversion program (which intends to help juvenile offenders steer away from a life of crime), CADF sent a request to Democrat Washington State Auditor Pat McCarthy to perform a much-needed thorough investigation into lost funds, lack of accountability, and the failure to perform background checks on those who work with the at-risk children.  Despite the seriousness of the problem, Auditor McCarthy has only promised to conduct a routine audit of the problematic program, with results not be known for nearly two years.
In his interview with Shift, Maynard discussed his thoughts on Auditor McCarthy's blasé reaction to the many problems within the King County juvenile diversion program. He also informed our readers on other legal actions CADF is taking to make sure that Governor Jay Inslee and other Democrat lawmakers act in accordance with the law as they push their extreme policies onto Washington State residents.
Last week the Citizen Action Defense Fund sent a letter to Washington State Auditor Pat McCarthy asking for an investigation of the King County Prosecutor's Office Juvenile Division and affiliated non-profit juvenile justice organizations.  Why do you believe this was necessary?
The request was necessary because according to the seven news articles (listed in attachment here) we attached to our letter, millions of dollars have been spent by the King County Prosecutors Office juvenile division on non-profit organizations that are supposed to provide juvenile diversion programs, but most have either lost the money or failed to provide the required services.
One report detailed $28 million from one program that went missing and another $850,000 that a program administrator used to pay her mortgage and for gambling at casinos.  Half the juveniles referred apparently never even showed up and the other half were provided no accountability in the programs. Another report detailed how taxpayer funds are being used to compensate victims without any effort to receive restitution from the juvenile committing the offenses.
These programs are a complete failure in how they are being administered.  Meanwhile, victims and their families, judges, and juvenile probation officers are completely cut out of the system.  This type of waste, fraud, and abuse of public funds is exactly why we have had a state auditor.  The only question is not whether the auditor should order performance and financial audits, but rather why the heck Washington State Auditor Pat McCarthy has not ordered them already?
What are you hoping to find with such an investigation will find?
I am hoping the audits will substantiate some of the reports in the media about how these programs are being administered and bring necessary changes. Look, I will say that juvenile diversion programs can be an effective tool to provide accountability.  My first job out of law school was as a juvenile prosecutor in another state and I worked closely with the program administrators in identifying the criteria and making sure the juvenile successfully completed the programs.  For some non-violent and first-time offenders these programs can be really effective options.
Here, there apparently were no consistent criteria and violent juvenile offenders with multiple crimes were being referred multiple times.  That's lunacy! I am hopeful these audits could be a wake-up call to stop the King County Prosecutors Office from outsourcing our justice system to non-profits that are making the community more dangerous.
Isn't an investigation of a King County Office something the King County Council should have conducted? Has any investigation from the King County government taken place?
Yeah, apparently the King County Council passed a recent resolution or motion that was a half-step to maybe look at this issue and get a report at some point in the future.  Unfortunately, the time for half measures is past.  Frankly that exercise in futility demonstrates why we need a state auditor.
The fact is that we cannot rely on government entities to investigate themselves – that's the proverbial fox guarding the hen house. The role of state auditor in our constitutional framework is that someone who is apart and above local political considerations, can take an honest objective look at how public funds are being expended and hold people accountable.  I really hope that happens here.
You have heard back from Auditor McCarthy and she stated that her office will conduct an "accountability" audit.  Is this acceptable to you?  How is it different from the "financial and performance" audit you requested?
No, Auditor McCarthy's response is not acceptable in content, although I appreciate that she responded so quickly to the concerns.  She seems to think that an "accountability" audit will be better than performance or financial audits.
Without getting too far into the weeds here, I took a look at the similar audit the state performed that was released last year, and I have three concerns with simply conducting another accountability audit.  First, the accountability audit is too narrow, and it missed many problems even though there were issues that should have been picked up by the auditors.  Second, an accountability audit of King County won't find out where the non-profits blew the millions of dollars they were given.  Third, Auditor McCarthy doesn't plan to start the audit until later this year and its results won't be available until "late Spring of 2025."
As I said in my response this week to the state auditor, "[e]ach day that these diversion programs continue to operate under mismanagement is another that public safety is put a risk, victims are less likely to receive justice, and the juveniles referred fail to receive the services required. Delay of a comprehensive review of this matter is intolerable- the human and financial costs are simply too high to wait."  I really believe that.
The Citizen Action Defense Fund is currently involved in several important issues.  Can you share with Shift readers a couple of the other projects you are working on?
Sure, we are a government accountability watchdog non-profit that focuses on strategic litigation to push back on government overreach.  We have four cases in litigation.  The first was a win against the Governor's office who wanted to keep secret the initial offers used in top secret negotiations with public sector unions that resulted in a billion dollars in increased salary and benefits while the Governor was soliciting campaign donations from them during the negotiations.  We got the public records after our suit and were awarded our fees and costs and a substantial penalty – although that case is now on appeal.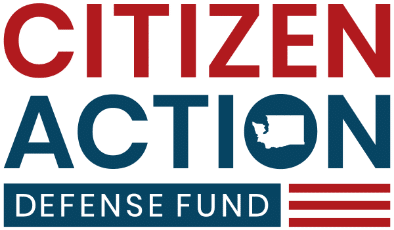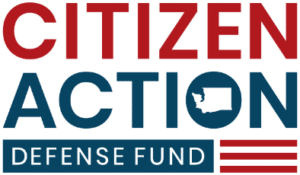 We also have two constitutional suits regarding actions of the legislature.  We challenged the transportation package passed in 2022 that raised everyone's driver's license fees and gas costs.  We argued that the way the legislation was crafted violated the single subject requirement in the state constitution because they just threw in a bunch of unrelated sections.  Our summary judgement motion will be heard in late September and if we win everyone's driver's license fees and gas costs will go down because the low carbon fuel standard and cap and trade programs will end.  The second suit involves a law that lets the state Department of Ecology pass a rule that allowed an unelected board in California to ban the sale of motor vehicles with internal combustion engines in our state after 2030.  The legislature can't delegate that type of power to an administrative body of another state.
Finally, we are a plaintiff in a suit involving the state's passing building codes that significantly limit natural gas in new construction.  It's a ridiculous policy – when the Biden administration tried to float a similar regulation, they were forced to retract it in a week.  It also violates federal law according to a recent court case in the 9th circuit.  So, we are keeping up the fight on this issue and other bad laws and bad policies in Washington State.
To learn more about Citizen Action Defense Fund, please visit its website.