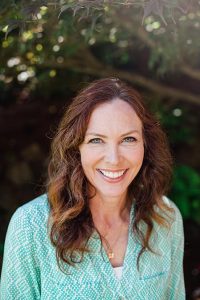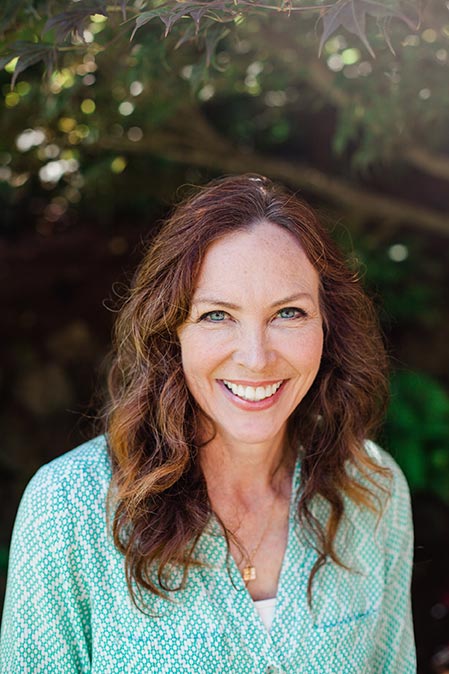 This guest op-ed is published by Ann Davison Sattler, former candidate for Seattle City Council Position 5.
---
Do you have a moment you remember when you saw the world differently than you had before? Or chose to become involved with something outside the four walls of your own world? I wanted to share one of those moments where I recently had my long-held beliefs about politics and acceptance challenged: running for Seattle City Council.
That experience has brought me to a place I had never thought I'd be: declaring it's time for me to leave the Democratic Party which I've considered my political home, and casting my fate with a Republican Party which is showing it wants to solve problems we face on our streets and the deterioration of our civil society. Here is the story of how I came to this decision.
Until this past year, I had never considered public office, though I have always been driven to service. I knew from a young age that I wanted to help in humanitarian crisis relief: to go in to places when most others were fleeing, to reach those who could not leave. In the early 90's such a place was a Cambodian refugee camp, an area striving to overcome the remnants of war and one that had become special to me.  I later returned to Southeast Asia to teach English and try to become a small part of the group helping Cambodia write its constitution.
Fast forward to the present, where my two young children have asked me pointed questions for the past five years about the world they witness around them. In Seattle, those questions involve people who have no homes and live alongside our roads. As I tried to break down their questions into developmentally appropriate answers, I began to question my city's leadership. Life was hard in that UN refugee camp, where people had lost everything fleeing violence; and yet the camp was more hygienic and humane than the conditions people were living in alongside the roadways of Seattle.
Like many others, I had to ask, how did our leaders let things get like this? Why were they talking to us as if we didn't know what we were witnessing and experiencing? And that was only when they got on their soapbox to talk at us. I had taken the time to reach out to my council member, and like many of my neighbors, never even received a response. It was time to stand up and speak truth to those holding the power.
I have now lived in Seattle for over 23 years, and when I go back to visit Texas, the place I was born — to a teenage single mom, then put into foster care to be adopted — I nearly feel like I am out of place politically. I have always considered myself liberal in my views and had always aligned with the Democratic Party. Yet those leaders were not addressing our local issues adequately.  When I decided I could not wait for someone else to stand up, I got connected to one Democratic strategist who predicted I would have a hard time finding a Democratic consultant for my campaign because of who I was running against: namely, an incumbent woman of color. I approached nine Democratic consultants, and none would work with me; not because of the ideas or policy positions I had, but because of the same two predicted reasons of whom I was running against. The only strategist who was open to working with me for this nonpartisan race was a Republican.
Not having established support from the party which I had usually felt aligned was frustrating, yet I ran a grassroots campaign because I felt compelled to run because of the everyday issues my community was facing: homelessness, public safety, and addiction. Throughout the campaign I learned one of my favorite things was to doorknock and meet people, because the important conversations and ideas come from real people. Many of those people had never been visited by a candidate and would later contact me after I had stopped by, exclaiming how the mere fact that I was taking time to listen to them made them feel hopeful that things could be different; and that people trying to get through each day taking care of their families — who did not have time to be a loud activist — could actually matter.
As our movement gained momentum, the incumbent took notice. Instead of trying to spend more time with voters or debate policy, she and her surrogates turned to targeting me with lies and harassment. I am here to tell you that the things that Trump does which causes most Seattleites to be aghast was done here by those calling themselves Democrats. One such lie was that I was a Republican. A lie they repeated over and over to try to tie me to national issues, hoping for backlash to tarnish my emerging public image. It got to the point that a radio listener wrote in telling of their 8th grader doing a group report on my candidacy, being told by other group members' parents that they could not do a report on me because I was Republican.  The listener, who wrote that she was a Democrat, was shocked. As she should have been: to limit the exploration of thought because of intolerance takes us down a scary societal road. Well, if caring about improving problems and not wanting to waste taxpayer money makes me a Republican, then so be it.
All my life I assumed that the Democratic Party believed in acceptance and tolerance, but that was not my experience in this race. Those claiming to be the most tolerant, through their political party affiliation, showed their intolerance to differing political thought and approaches to problems. They had to shame me and many others, including thousands of voters, for having such political thoughts. I say that is the opposite of tolerance and in fact harms our democracy more than a lot of other things. Claiming to have a virtue while doing the opposite is what should not be tolerated.
As I assess the balance of politics in our state, I see the Democrats (and the "Socialists") claiming tolerance at the same time as they shame those who speak up to question them. Democratic leaders in Seattle are more than willing to spend hundreds of millions of our tax dollars without much care for actual outcomes, or concern for our voices, because the optics of spending the money to look like they care is more important than actually improving problems. I see them demonize businesses, large and small, instead of bringing them openly to the table. Then I see the local Republican Party, which has openly accepted my liberal social views because they want a pragmatic leader, who wants to work hard, bring people together and focus on solutions.
Well, I say it is enough. Any one group with so much societal control, as the Democratic Party has in Seattle, needs to be questioned and checked. It has become apparent that I am not welcome to do that from within the Democratic Party, so I will do it from within the Republican Party.