Jaime Smith — Jay Inslee's gubernatorial spokesperson — just tweeted a campaign-related insult to the Seattle Times. Check out her tweet below:

As indicated by Smith, the link she provided leads to an endorsement list courtesy of the Stranger (the left's favorite ultra-liberal weekly paper). According to Smith, said weekly (and the opinion of its whacky Left writers) is the only paper that really matters in Seattle.
Smith is, apparently, still rather upset over the fact that the Seattle Times endorsed and ran ads for Rob McKenna for governor in 2012. How do we know?
Well, Smith followed up her obvious hit on the Seattle Times with this tweet: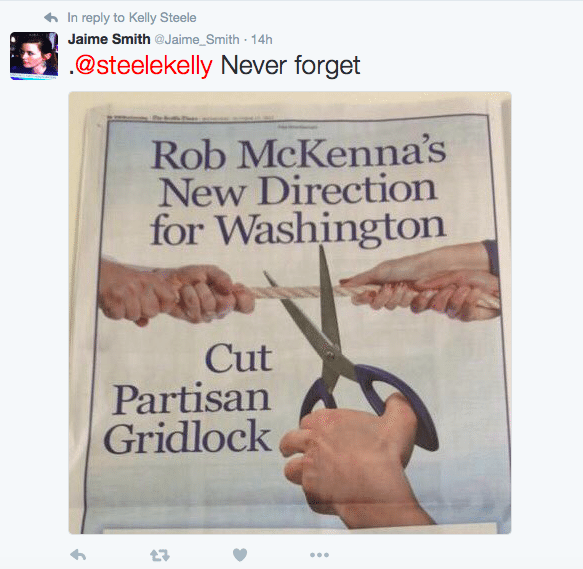 Considering all the hostility, we can only assume that Inslee's endorsement interview with the Seattle Times' editorial board didn't go so well.