Jay Inslee was fundraising in Washington D.C. for his re-election campaign this week. So, when our green governor heard about House Democrats' publicity stunt (their staged sit-in), he decided he could not miss a chance to be part of a purely symbolic event that would accomplish nothing – since that is his favorite activity.
Inslee tweeted about his visit: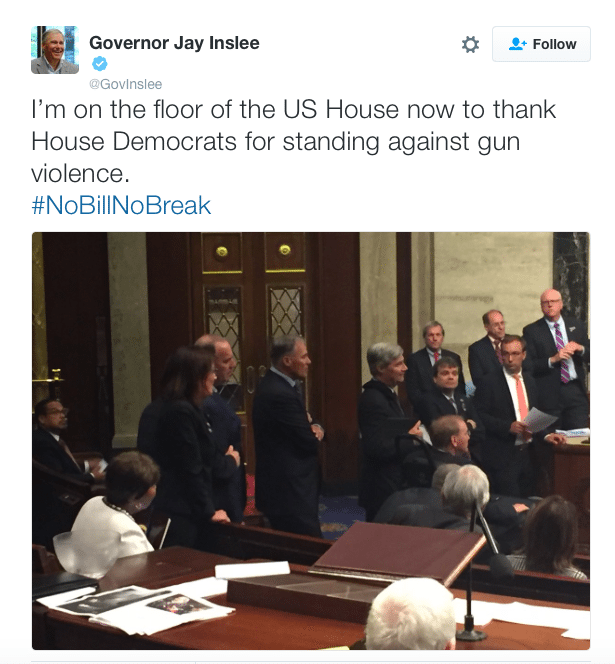 Inslee fails to mention the fact that his former Democrat colleagues had already voted down two gun control bills sponsored by Republicans, or that their chosen bills had already failed – on a bi-partisan basis – in committee, or that the liberals never even attempted to collect the 218 signatures necessary to bring a bill to the floor via petition.
Of course, we all know that Inslee is not someone who concerns himself with inconvenient truths. After spending 15 years in Congress failing to pass any laws of his own design, Inslee is very used to showboating for the cameras, rather than actually doing the hard work necessary to get something done.
We wait to see whether or not Inslee will also join his fellow Democrats in fundraising off of the Orlando terrorist attack. Given the shameless fundraising tactics he has employed in the past, it would come as no surprise if he did.