In news you may have missed over the weekend due to underreporting, an armed left-wing activist attempted to blow up the U.S. Immigration and Customs Enforcement Northwest Detention Center in Tacoma with a 500-gallon propane tank bomb. The federal facility was one of several sites across the country where protesters gathered for "Lights for Liberty: To End Human Concentration Camps" events. Willem Van Spronsen of Vashon Island, a long-time anarchist and member of antifa, was shot and killed by Tacoma Police officers Saturday morning in an exchange of gunfire after managing to firebomb vehicles used to transport detainees.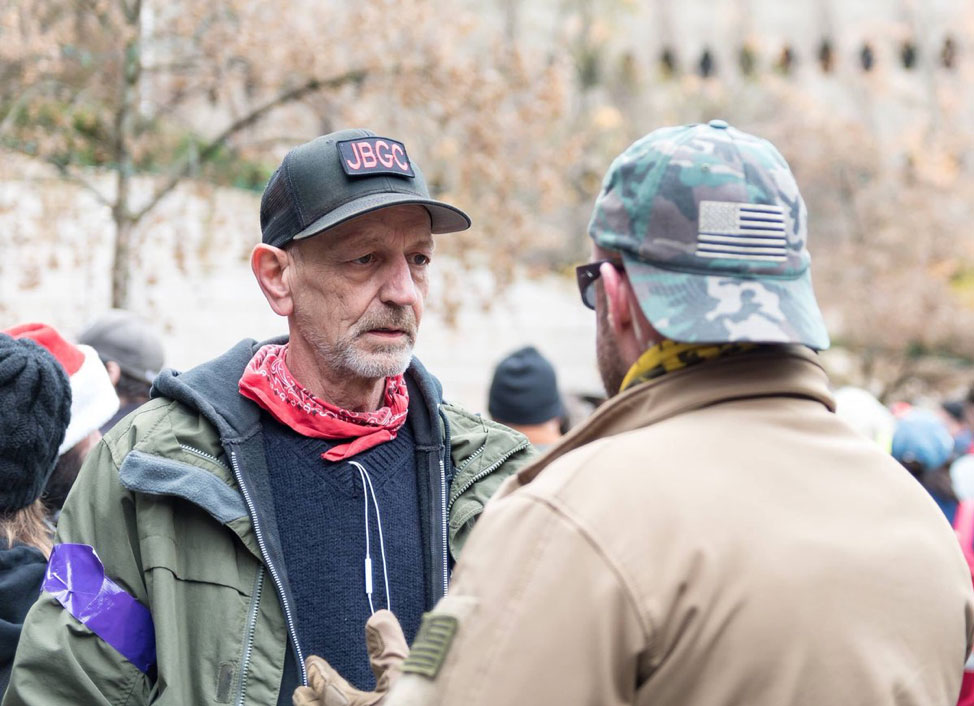 The attack occurred about 12 hours after presidential hopeful Jay Inslee incited a crowd of ICE protesters at a "Lights for Liberty" demonstration in DC. During his bullhorn defense of non-citizen rights he repeatedly called for a stop to his political opponents' "reign of terror", ending with "si se puede – let's go make it happen!" Seattle mayor Jenny Durkan added to the inflammatory conditions Friday, ordering all city departments to prepare for non-compliance with federal law enforcement agencies conducting operations in the area. She failed to mention that Seattle was not one of the 10 cities scheduled for ICE sweeps.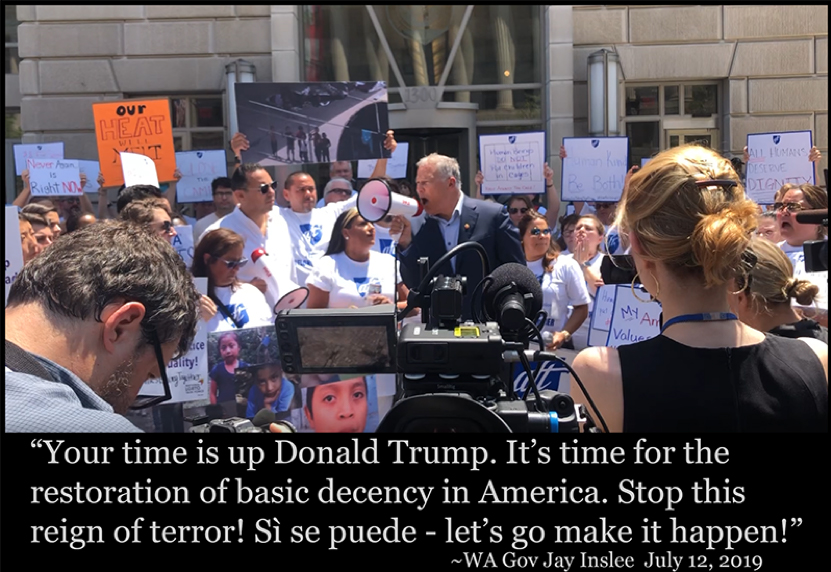 After hearing of the failed attack, comrades of the gunman took to social media and the streets hailing him as a martyr, writing:
"We find his actions inspiring. The vehicles outside the detention facility are used to forcibly remove people from their homes and deport them, often to situations where they will face severe danger or death. Those vehicles being destroyed is only a start of what is needed. We wish the fires Will set had freed all the inmates and razed the entire Northwest Detention Center to the ground." (Puget Sound Anarchists)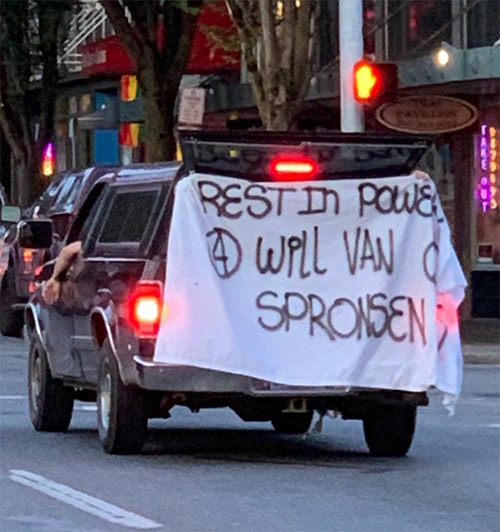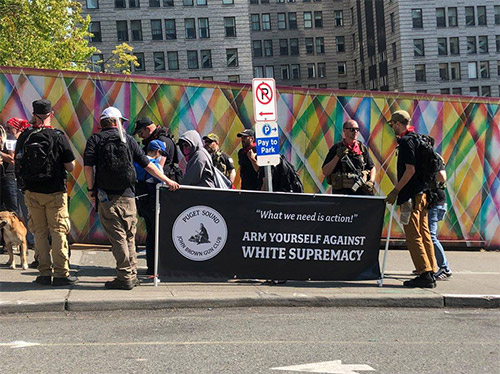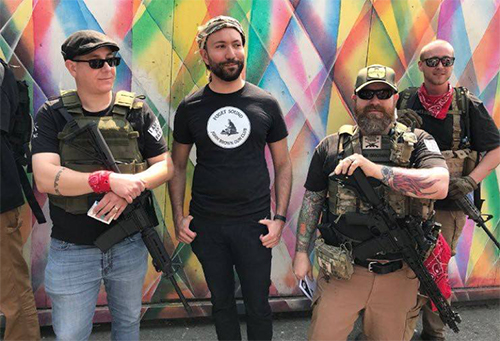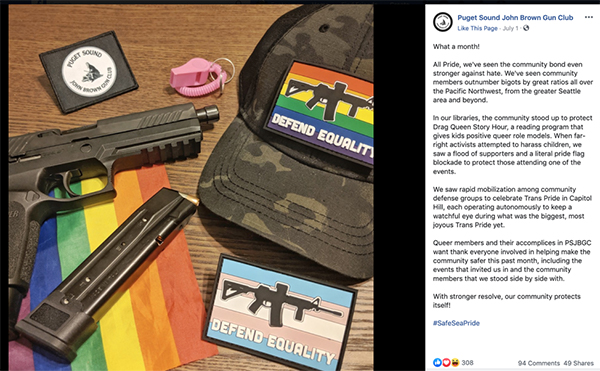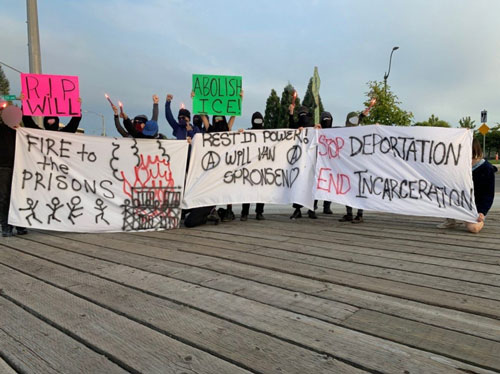 Van Spronsen left behind a manifesto, declaring "I am antifa". In it he decried fascism and concentration camps, and urged fellow comrades to arm themselves, stating "we are now responsible for defending people from the predatory state. Ignore the law in arming yourself if you have the luxury, I did." Adding, "the semi automatic weapon I used was cheap, home built unregistered 'ghost' ar15, and had six magazines." No word yet from the anti-gun crusaders who would undoubtedly be all over this story if a right-wing perpetrator had used an undocumented "assault rifle" to launch an attack on an occupied federal facility.
Saturday's incident and antifa's rise as the militant faction of the Left are the result of politicians who have legitimized dangerous rhetoric and refused to denounce the group's repeated attacks on Conservatives and law enforcement. In their quest to reclaim power, the Left's race to the radicalized bottom has emboldened antifa to now form coalitions with heavily-armed anarchists, like the Puget Sound John Brown Gun Club. This is what happens when elected leaders recklessly equate detention centers to Nazi death camps.
Governor Inslee's response to the attack unfortunately did nothing to ease tensions. In an interview with CNN, he immediately blamed Trump for "intentionally trying to create anxiety and fear" among the undocumented and astoundingly claimed that he did not know whether the attacker was targeting detainees or staff. He went on with this misleading assertion, stating "We know at this moment there is tremendous anxiety in our community. We know there is tremendous anger about the inhumanity going on at the border. I know seeing children in cages as we have seen is extremely heartrending to all of us. I know at the moment we have to hope that we can remain calm."
In July of 2017 the Department of Homeland Security designated antifa as a 'domestic terrorist organization'. Two months later, the FBI followed suit. What level of tragedy has to occur before the Washington Left prioritize civility over power? Thank God for unsung heroes like the Tacoma Police officers, whose quick actions prevented the detonation of a bomb.
As we move closer to the 2020 election and dangerous rhetoric from the radicalized Left grows, we can expect more attacks. And every time these terror groups are legitimized through ignorance, they will grow more emboldened. It's time for Jay Inslee and other Washington politicians to act like the adults in the room, and be more cognizant of their words. And it's time to denounce and shut these groups down, before someone gets killed.