Shift's Newsmaker Interview is with GOP 44th Legislative District (Central Snohomish County) House candidate Dr. Ryne Rohla, who is challenging first-term Democrat Representative April Berg.  The Snohomish County native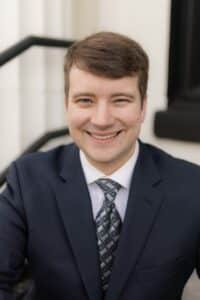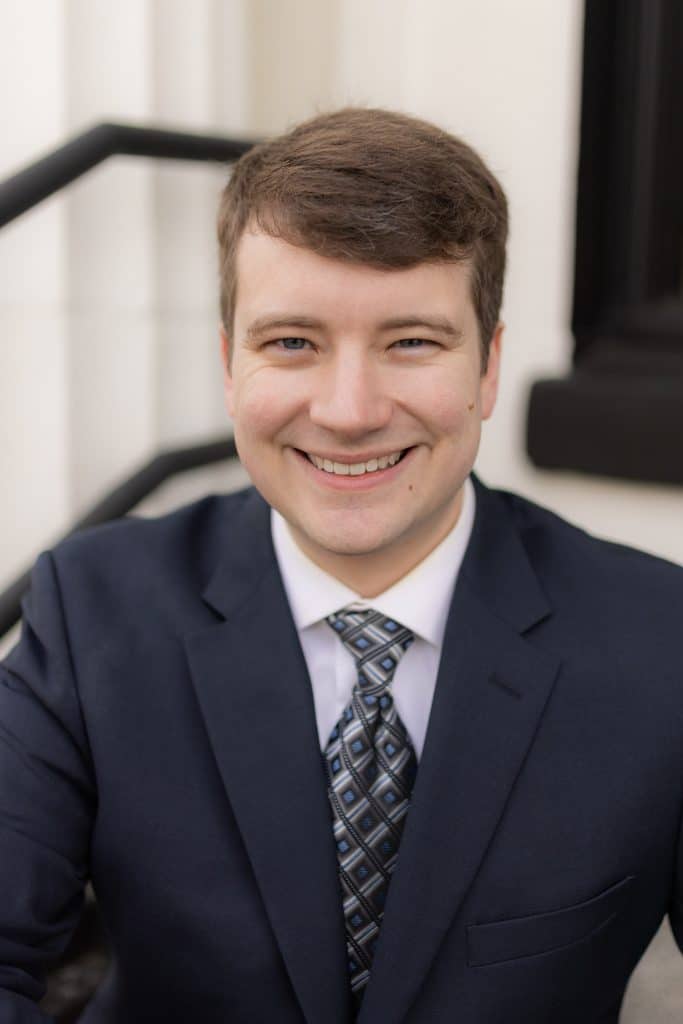 and father of two daughters is a state economist (a PhD in Economics from Washington State University) running to reduce the cost of living for Washington State residents, and he opposes the mindset of current state leaders who believe "you can subsidize and regulate your way to affordability."
In his interview Dr. Rohla describes how a family tragedy strongly influenced his decision to run for state representative.  He believes that by bringing his economics expertise to the state legislature he can help shape state policies to assist those pursuing the American Dream.  Dr. Rohla supports reducing the B&O tax to lower consumer costs.  Like 70% of his district, he does not support the Democrats' poorly developed Long-Term care tax and would support repealing the already insolvent and badly named WACares plan.  Dr. Rohla states he is frustrated by the daily stories of crime in his community and will work to reverse Democrat policies which he believes "played a significant role is our state's crime increase." He adds that he enjoys reading books which "intellectually tackle theology" as well as "realistic science fiction."
First, please tell Shift readers about yourself and why you have decided to run for the Washington State House of Representatives.
I'm a husband, father, PhD economist, and Snohomish County native. I am currently employed as an antitrust economist in the Washington State Office of the Attorney General, working to promote market competition and keep consumer prices as low as possible. I previously worked as an academic, teaching economics at WSU, where I received my PhD, and working as a researcher at UCLA's business school where I published original research in high-level academic journals such as Science in 2018. My academic focus was on the economic and social impact of political polarization on individuals and families. I also created one of the first national precinct-level election results datasets after the 2016 election, leading to paid consulting work with The New York Times, Washington Post, and FiveThirtyEight.
I chose to run for the State House because my economic skills would be of great use in crafting effective policy to combat inflation and lower costs of living for all Washingtonians. Our current leadership seems to believe you can subsidize and regulate your way to affordability, which even basic economics suggests is rarely the case. I have also witnessed firsthand the increase in crime in my local community, an issue I believe our current legislature's policy choices have worsened.
High costs of living are particularly insidious as they reduce economic mobility and make pursuing the American Dream ever harder. I am greatly concerned this trend will more and more divide Washingtonians, especially along homeownership lines, breeding extremism and punitive policy choices as people feel increasingly trapped economically.
On a personal level, I was also motivated by the suicide of my younger sister in January 2021. The COVID pandemic saw a large surge in self-harm attempts by young women. In my sister's case, months of isolation took a heavy toll on her, and it appears that the January 6th Capitol storming pushed her over the edge, as she bought the gun she used the very next day. Her death taught me that there are no guarantees that life will unfold as you envisioned or with who you thought. You have to take the chances you're given when they're given.
At the end of the day, I am running the campaign that only I can. I seek to be different from most other candidates, including many Republicans, with a tight focus on actual policy solutions, rejection of the extremes of the left and the right, and in service of empowering people to pursue their best lives possible.
There has been discussions on what should be done with the surplus tax revenue the state has collected.  What are your thoughts on what should be done with this money?  If you support tax relief, which specific tax do you believe should be reduced or suspended?
Our record tax surplus occurred during the highest inflation in forty years. Ideally, this surplus should have been saved for our next budget shortfall to prevent furloughs and cuts which would exacerbate a high unemployment
recession. Using this revenue now, whether through heightened spending or common tax relief suggestions such as a gas tax holiday, exacerbates inflation through increased demand.
One exception to this is if it had been "spent" on targeted supply-side tax relief, such as B&O tax breaks for small businesses, at crucial points in the supply chain to encourage efficiency and throughput, to lower production and transportation costs, or for programs which increase market competition such as start-up and re-opening aid. Unlike demand-side relief, supply-side relief would actually reduce inflation. B&O tax relief is also important as this tax is mostly passed through to consumers as a second, hidden sales tax which, like the sales tax, disproportionately burdens middle- and working-class families.
Legislative Democrats postponed the start of the very controversial Long-Term Care tax and plan (WA Cares) until after the 2022 elections.  If you are elected, what action would you support regarding long-term care in our state?
The long-term care tax has been a mess from day one, which is why nearly 70% of the 44th District voted to repeal the policy. I fully support the repeal of the tax. While I am unconvinced the state needs to take action on long-term care, better options to tackle the issue include a universal catastrophic care plan, such as that proposed by Representative Stokesbary which only covers very large plan usages, or in incentives to help make long-term care plans economically viable for existing insurers to offer.
The rise in crime continues in our state. What should the legislature do to help local communities improve their public safety?
Crime continues to be a major issue in the 44th District. In Everett, robberies have increased by 62% since last year, and gang-related crimes have increased by 92%. I live only two blocks away from the recent home invasion robbery-turned-murder of 36-year-old mother Irah Sok, the third such home invasion in the area in recent months. My neighbor had thousands of dollars in tools stolen, and barely a day goes by without hearing of car prowling, auto theft, catalytic converter theft, or similar crimes. The most recent trend is elderly jewelry theft in broad daylight in Mill Creek.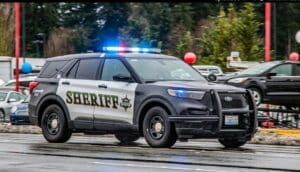 To some extent, crime is up nationally after the pandemic. I have little doubt, however, that the restrictions on law enforcement passed by the legislature in 2021 have played a significant role in our state's crime increase this year. People know police cannot, in effect, chase them anymore. The police pursuit restrictions must be eased, and discretion must be returned. Similarly, we should return to good faith standard for use of force passed by voters in Initiative 940.
We must also address the increased activity of organized crime, including rising firearm theft, increasing cartel trafficking of various fentanyl versions into our state, and unchecked organized retail theft. All of these require an increased willingness to enforce our laws, prosecute offenders at a reasonable rate, and ensure addicts actually receive treatment. Unfortunately, crimes such as unlawful firearm possession, especially prevalent among gang members, are rarely charged upon arrest, with about two-thirds of arrests not pursued further legally in Snohomish County. The legislature should pursue policies which ensure public prosecutors and judges perform their roles as expected, perhaps with mechanisms such as automatic recall elections for public prosecutors who see too many of their non-charged arrestees commit subsequent crimes.
Boeing appears to be rebounding after a couple of very tough years for the airplane manufacturer.  Yet the company appears to be focused on growing more in other states than here in Washington.  What can the legislature do to encourage the company to keep manufacturing jobs at their Everett facility?
Boeing is a vital employer for the 44th District, and their presence is contingent upon Washington provided a competitive environment for manufacturers and exporters. I support additional B&O tax relief for manufacturers, but this relief must come with conditions to ensure such relief is not quickly met with Boeing shipping more jobs out of state or overseas. We must not repeat the mistakes the legislature made during Boeing's last contract renegotiation with their workers.
What is your favorite book?  Why?
I don't know that I have one specific favorite book. Truthfully, I'm usually more interested in film than books. Some books which have deeply impacted me include C.S. Lewis's works including The Great Divorce and The Space Trilogy, St. Augustine's Confessions, Dante's Divine Comedy, and M. Scott Peck's The Road Less Traveled. Books which intellectually tackle theology definitely appeal to me. When reading for fun, I tend to enjoy more realistic science fiction and fantasy novels with intricate politics, lots of twists and turns, and often high emotional stakes. Mainstays on my bookshelf include Dune, A Song of Ice and Fire, and The Expanse novels.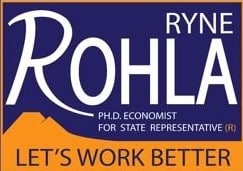 For more information on Dr. Ryne Rohla and his campaign for the House of Representatives, please visit his website.