Democrats—particularly Jay Inslee—and their special interest supporters are quite upset with the Washington State Republican Party and other business-friendly groups calling a capital gains tax what it is: an income tax. As Shift has done, these groups are using the phrase "capital gains income tax" to better describe the tax and have organized a robocall campaign to get the word out.
A capital gains tax is a tax on your income. However, Inslee and friends refuse to accept that reality for political purposes—mainly because Washington voters overwhelmingly oppose a state income tax.
In a recent article,, Crosscut's John Stang attempted to help out Inslee by repeating Democrat talking points that a capital gains tax is not an income tax, but an excise tax. Stang wrote,
"Technically, a capital gains tax is an excise tax, similar to a real estate excise tax, according to the staff of the Washington Senate Ways & Means Committee. The term "income tax" is a political bogeyman to Washington's voters, with very few politicians even willing to talk about one. This legislative session, business lobbyists have been painting a capital gains tax as a type of income tax, saying lawsuits might be filed because an income tax may be unconstitutional…
"On Tuesday, Inslee said he has no problems with capital gains tax opponents making robocalls, as long as a capital gains tax proposal is not identified as an income tax proposal."
The problem with classifying a capital gains tax as an excise tax is that, well, the Internal Revenue Service and the United States Supreme Court would beg to differ.
Here is a screenshot of an IRS 1040 (Individual Income Tax Return) form: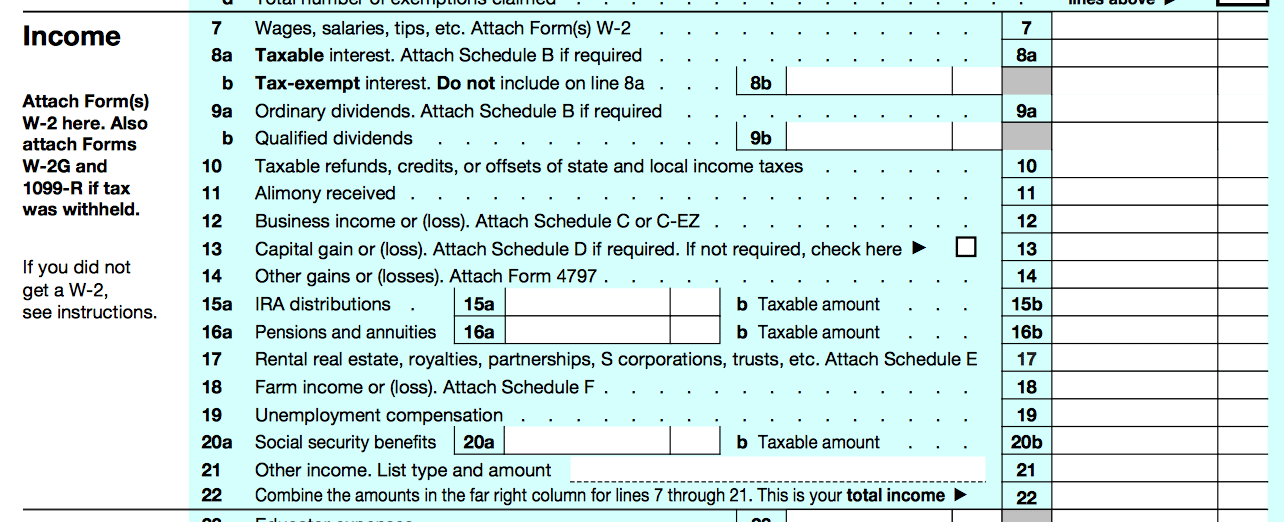 Notice that line 13 under the "Income" section asks for an account of the individual's "capital gains or (loss)." And, for anyone confused about how to include their capital gains income when filing their income taxes, the IRS provides an explanation of how capital gains can affect their Federal income tax return.
The reason why the IRS includes capital gains income as an income tax is that, under current law, a capital gain is taxed as income. In 1921, the Supreme Court definitively ruled in Merchants Loan and Trust Co. v. Smietanka that capital gains are taxable as income. The case overturned precedents and allowed for the taxation of capital gains as… an income tax.