The Seattle Times is asking its readers, "Do you have questions about homelessness that you feel haven't been answered?"   We encourage our readers to send their suggestion to the newspaper by clicking on this link.
As the homeless crisis has continued in Seattle, numerous liberal policies have failed to deliver on the promise of ending these people's misery (in fact, these actions by liberal politicians have made the situation worse).
It has been frustrating to view the Times' coverage of the homeless issue which appears to be limited to only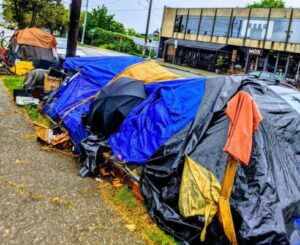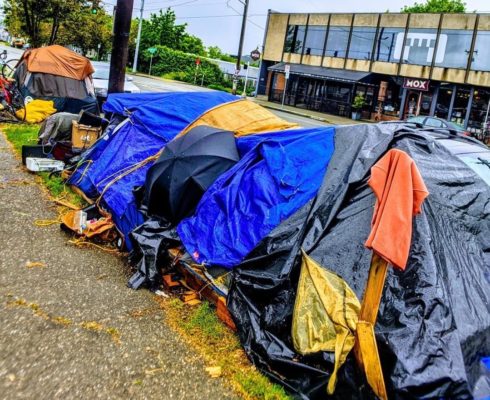 providing the liberal perspective. The staff at Shift has sent in a few questions, yet we fear they won't be answered, for the Times has not answered these basic questions in the 6+ years since Seattle Mayor Ed Murray and King County Executive Dow Constantine declared homelessness an emergency.
Our questions are:
* How much tax money is being spent by the city, county, state, and federal government on issues surrounding homelessness?
* How much tax money is being spent by law enforcement, fire departments, and medical emergency teams in responding to calls related to homelessness?
* How much money is spent by non-profits and business groups seeking to help those who are homeless?
* Five years ago the Puget Sound Business Journal said more than a billion dollars a year was spent to help homeless individuals. What is that figure today?
* How many government employees are tasked with working on various aspects of homelessness? This includes those involved in all social services, police, fire, sanitation, health care, low income housing, and those involved in purchasing properties and managing homeless shelters? How large has government homeless bureaucracy grown since 2015 when Executive Constantine and Mayor Murray declared homelessness an emergency?
* Are liberal crime, drug, and housing policies responsible for Seattle's homeless crisis?
We encourage our readers to send these questions or ones of your own to the Seattle Times.  Maybe if the paper sees enough people are frustrated by the media's narrow liberal perspective on the homelessness issue, reporters will see the benefit of broadening their horizons.